Bay Farm Middle School Program
Our Middle School program will take academics and turn it inward, giving our students the chance to take the knowledge they gain in the classroom and directly apply it to hands-on experiences in 'the Shop.' We know that Middle School can cause stress and anxiety for families. Our goal with this expanded program is to offer a safe place where students can build self-efficacy and independence, truly understanding who they are and how they belong in the world.
- Conrad Wildsmith  
   Bay Farm Head of School
The Bay Farm Middle School Program is a two-year program for highly motivated 7th and 8th-grade students. This program is for students who are looking for an experience that allows for hands-on learning.
Bay Farm's middle school provides an academically-challenging learning community where students navigate the early adolescent years in a nurturing, respectful, and inspiring educational setting. Students benefit from an outstanding Montessori tradition, an appropriately challenging academic course load, rich and kind social environment, complete with curriculum-based outings and, guest speakers.
At the start of the 2020-2021 school year, we will be opening "the Shop"; a new prepared Middle School environment that features flexible space for students to work collaboratively, materials, tools and resources for hands-on work, and an abundance of natural light for a connection with the natural world. This environment is characterized by a student-centered approach that enables students to manage time, exercise choice, organize themselves, and practice self-regulation within a group context. Bay Farm believes that this development of independent self-management is crucial to success in high school and beyond.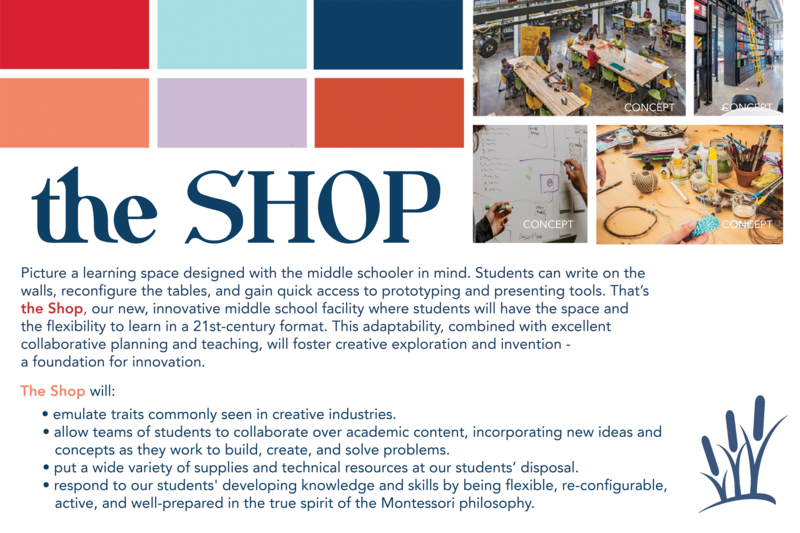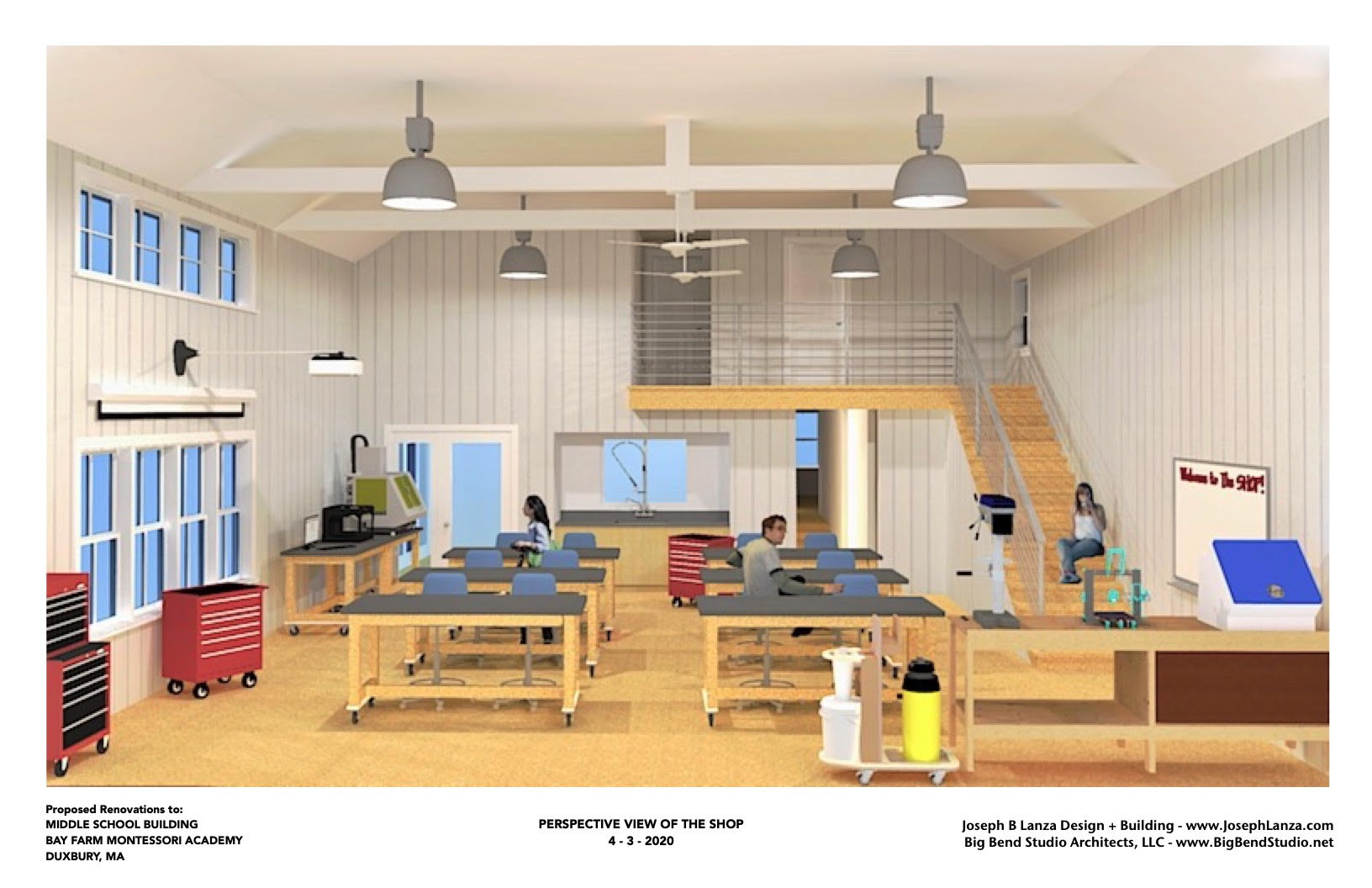 2020-2021 Middle School Faculty
The Middle School Curriculum will be organized into themes. Each theme will be explored through the academic lenses of science, social studies, literature, math, and the personal world.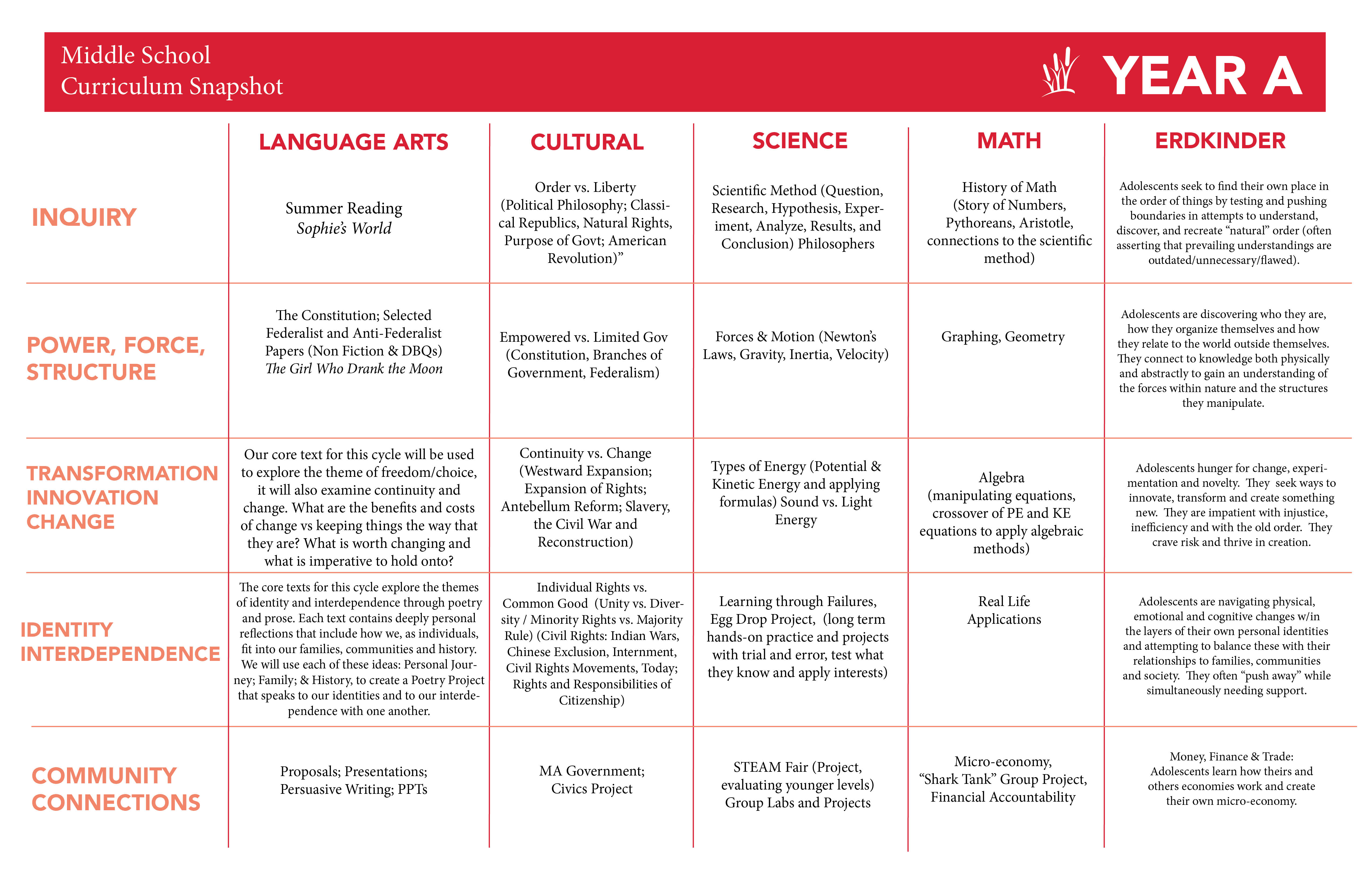 8:00am-8:30am, Morning Meeting:
Each day begins with a student-led community meeting. These meetings focus on an agenda set by the students with teacher guidance.
8:30am-11:30am Work Period:
3-hour daily work period for core academic work strengthened through hands-on experience.
11:30am-12:00pm Practical Life:
Community service, Micro-economy, and Seminar. A time for students to strengthen leadership and collaboration skills.
12:00pm-1:00pm Lunch and Reflection:
Daily reflections about the topics they are learning and issues that are meaningful to them.
1:00pm-2:00pm Specialists:
A scheduled time for Art, Music, Drama, PE, and World Languages. Each area is integrated into the curriculum.
2:00pm-3:10pm Electives:
Time for individual projects, presentations, and choice.