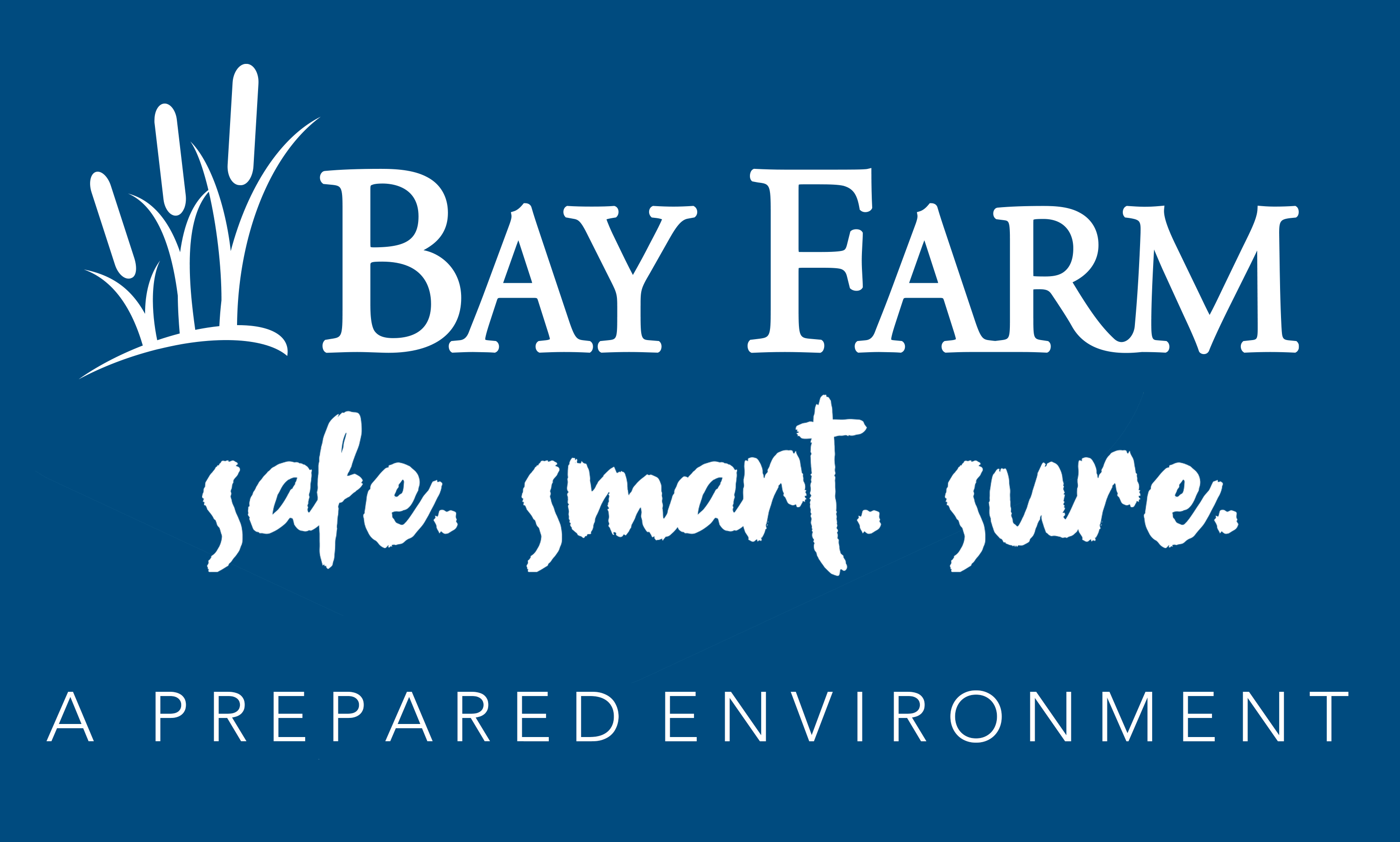 2021-2022
Updated January 2022
DESEDPH Protocols for Responding to COVID-19 Scenarios
COVID Testing Program at Bay Farm FAQs 9/27/2021
COVID Testing Program at Bay Farm 9/3/2021
8/2021 Communication:
We are all looking forward to the new school year, where we anticipate being able to return to many of the cherished practices and programs we missed last year.
While we are thankful that great progress has been made in the COVID 19 pandemic, the Delta variant has shown us that we are not out of the woods. Due to this fact, the CDC and Department of Education recommend universal face covering for indoor school settings. Bay Farm will be following these recommendations to begin the school year.
Current scientific consensus points out that the most dangerous combination in this phase of the pandemic is a high community spread in an area with low vaccination rates. To take a targeted approach and make the safest decisions for our school's students, staff, and families, we will follow the COVID transmission rates reported for Plymouth County in guiding our COVID procedures and protocols. Once transmission rates in Plymouth County return to the low category, masks will no longer be required.
While Plymouth County transmission rates are in the MODERATE, SUBSTANTIAL, or HIGH category, Bay Farm will require children over three years and adults to wear a face-covering while indoors. Students and staff will not be required to wear masks for outdoor activities and learning. You will be notified of a change in mask status through our normal communication channels.
Additionally, Bay Farm will adhere to the following approach to the COVID-19 pandemic for the 2021-2022 School Year:
Vaccinations are required of all staff. Medical exemptions are granted to only individuals that board-certified physicians recommend.

Increased room ventilation and purification will be used at all times.

Increased cleaning protocols will be used at all times.

We will encourage and provide space for outdoor learning.

Our school nurse will closely monitor the health of all children on campus.

We ask that families keep the health and safety of the entire school in mind when deciding to send their children to school. If your child has any symptoms of illness, we request that you keep them home.

In the event of a case on campus, we will be working directly with the Department of Health's guidance for isolations, tracing, and quarantine.
This is an evolving situation and there are still several weeks left before we welcome our students to campus. We will be continually reviewing our policies and practices as we learn more to help us balance everyone's health and wellbeing and our children's positive school experience. All of us at Bay Farm remain committed to keeping our children and the community safe.