EDIT MAIN
Bay Farm is excited to announce Saturdays at Bay Farm! Bay Farm will be hosting community events for local families featuring entertainment, workshops, and more for kids of all ages.
$5/family.
Saturday, October 5: Vanessa Trien and the Jumping Monkeys.
Saturday, November 2: Toe Jam Puppet Band. Our next event! Click here for tickets to reserve your spot.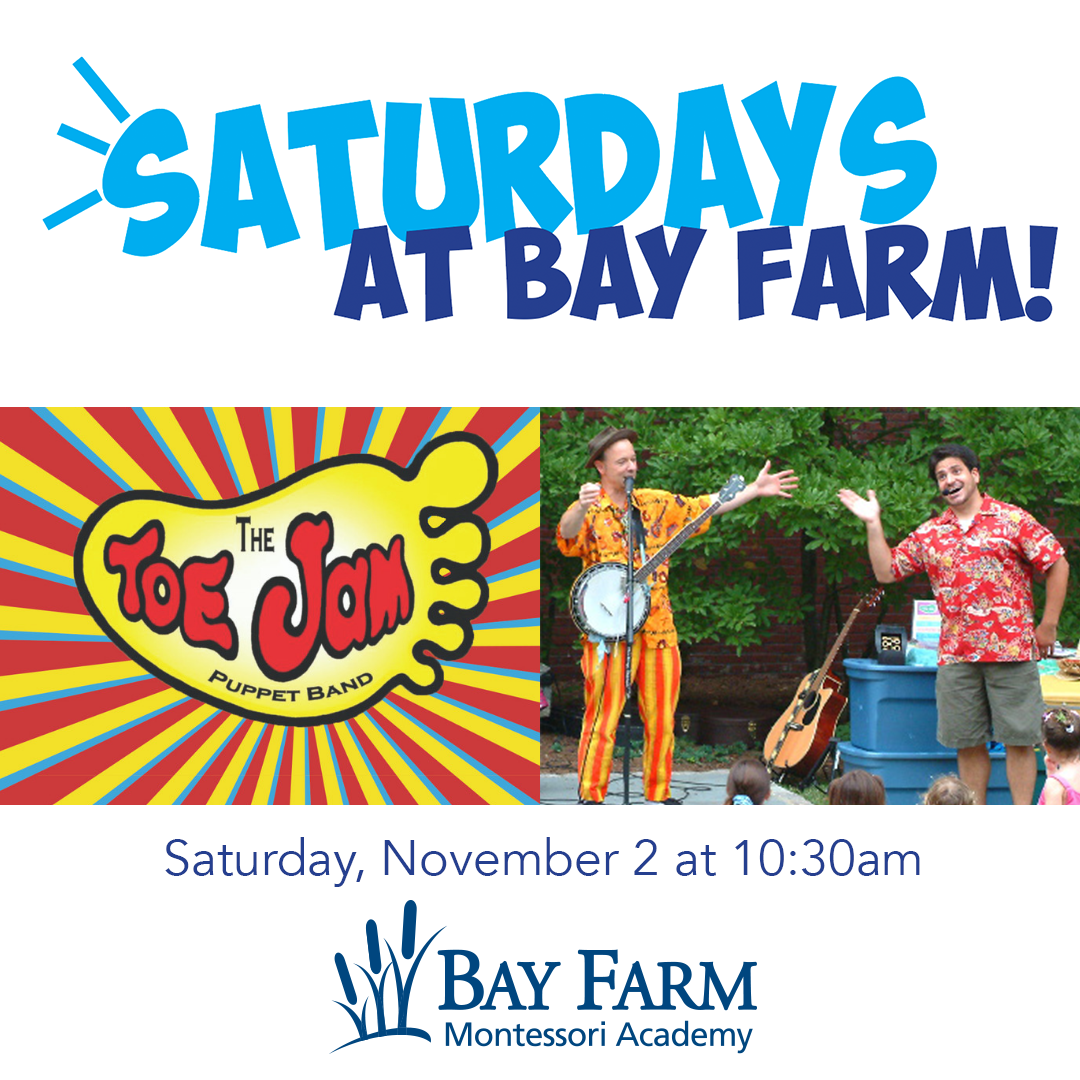 Saturday, December 7: Bubble Guy
Saturday, January 4: Reptile Man
Saturday, February 1: Mama Steph
Saturday, March 7: Mass Audubon Maple Tree Tapping
Saturday, April 4: Wake Up the Farm
Saturday, May 2: Tinkergarten
Saturday, June 6: Festival on the Farm
If you are interested in sponsoring a Saturdays at Bay Farm event, please email Amy Bennet ajbennett810@gmail.com at or Jessica Flynn atjessica02061@gmail.com .