EDIT MAIN
Welcome! We are currently accepting applications for Fall 2020.
Here at Bay Farm Montessori Academy, we offer exceptional educational programming rooted in the work of Maria Montessori for students from toddlers through Middle School. Bay Farm students enjoy a strong academic program that includes an emphasis on art, music, drama, physical education, library, outdoor learning, STEM agriculture, and world language. Our well-rounded academic curriculum develops the skills and experience that enable our students to emerge as self-confident learners and leaders upon graduation.
---
The Process
Bay Farm's admissions process is designed to acquaint applicants and families to the school program and community.
Inquire:
The first step of the process is to inquire for more information. To do so, complete this form and Britta Moran, our Director of Enrollment will reach out with next steps.
Tour the Campus:
Finding the right school for your child is a top priority, and at Bay Farm Montessori Academy, the admissions team invites you to see our students and faculty engaged in teaching and learning first hand. Interested families will have the opportunity to tour the classrooms, learn about our curriculum, and discover what it means to give your child a Montessori education. To schedule your tour, contact Britta at BrittaM@bfarm.org.
Apply:
To apply for admission, please complete the following steps:
1. Complete the application and submit with the application fee.
2. Complete supporting documents (see the application page for appropriate level)
3. Complete campus visits (both parent and applicant)
Parent/Student Visit:
The final step is to arrange a time for you and your child to come in and visit the classroom. This is a great way for your child to get familiar with their new environment and to ensure that Bay Farm is a good fit for your family.
Toddler House & Children's House: Our youngest guests join a classroom of peers to try their hand at one of many things which may include a math game, read a story, investigate practical life materials, or observe other students as they work. We try to encourage our Children's House visitors to join the classroom without their parents for a period of time. Parents accompany our Toddler House visitors to the classroom.
Elementary & Middle School: Our older guests are invited to spend a morning with their peers in the classroom. There, one may find small group lessons in science, math, language, or a welcoming student who needs a partner in completing a geography project. Whatever the day may bring, there is a lot to explore, and friendly faculty and students to work with.
Guests who are interested in a taste of the arts, world language, and/or library may request a full-day visit to participate in the specialist activities of the afternoon.
For families who have children transitioning to another program, we invite you, if you have not done so already, to observe in the classrooms at the next level. This is a wonderful opportunity to meet the teachers, tour the classrooms, ask questions, and learn about the curriculum at your child's next program level. Please contact Kyra at kyram@bfarm.org to schedule your observation.
---
Right-Fit Tuition
The first question that many families ask about attending Bay Farm is: How much is tuition? Our approach is to work with families to determine the tuition amount that is appropriate for them and that puts attending Bay Farm in reach. Just as we know each child is unique, we know that every family situation is unique. Click here to learn more about Right-Fit Tuition
---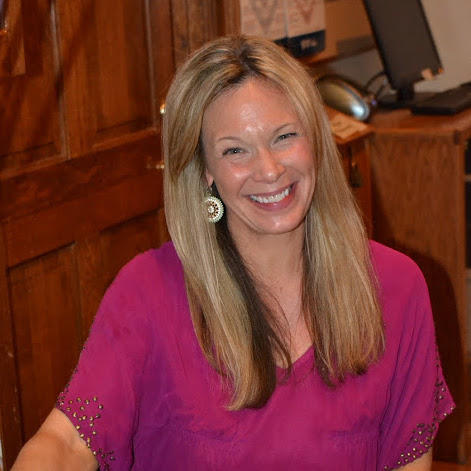 MEET OUR DIRECTOR OF ENROLLMENT, BRITTA!
Britta is our Director of Enrollment and has been with Bay Farm for 8 years. She started working in the Toddler House and in Elementary I and is passionate about connecting families with the Bay Farm community. She encourages families to come to tour the campus and see the school in action. The best way to get a feel for if Bay Farm is right for your child is by visiting and immersing yourself in this very special learning environment.