ELI creating in Artland with Julie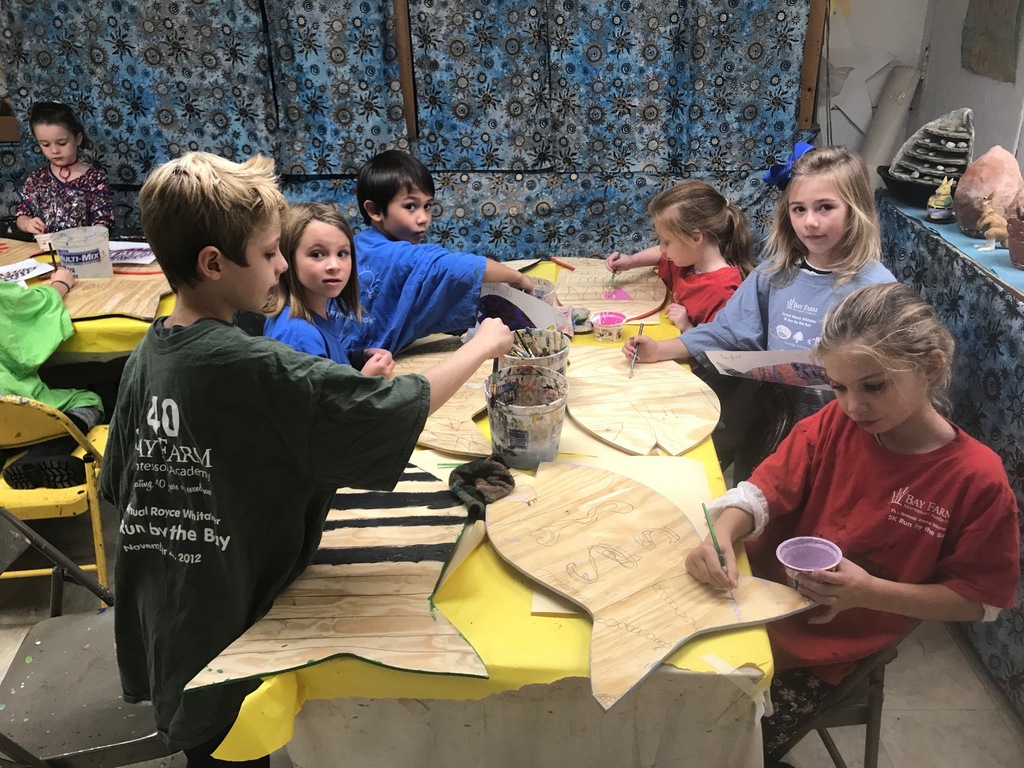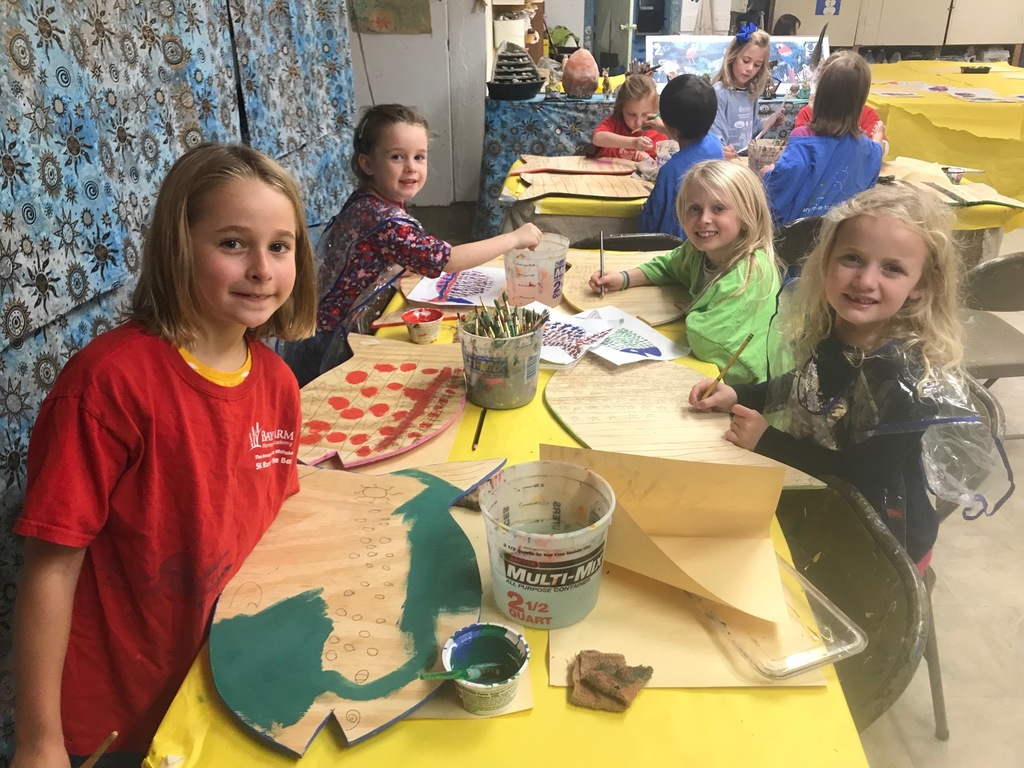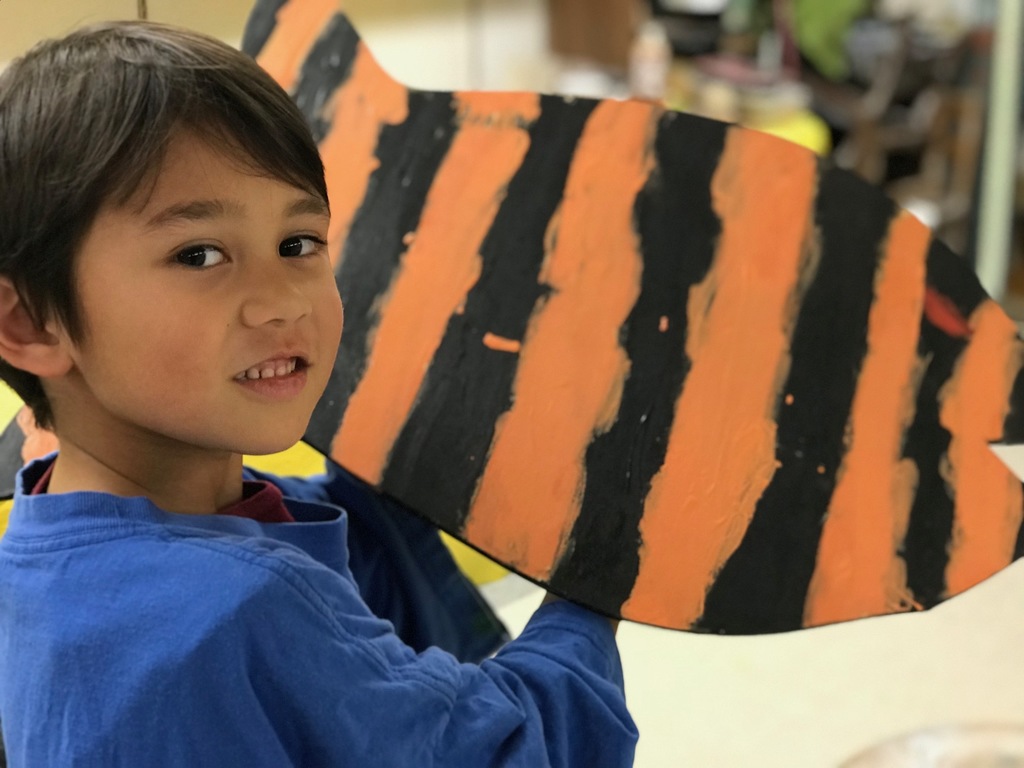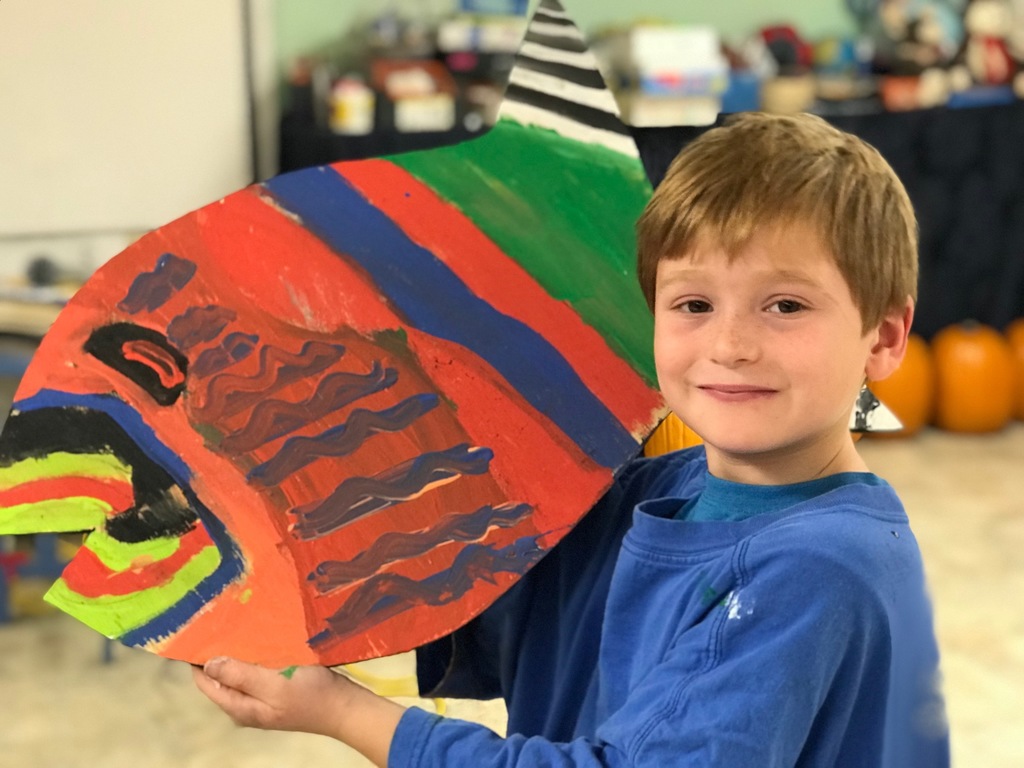 Train track building and sensory play in Snowy Owl.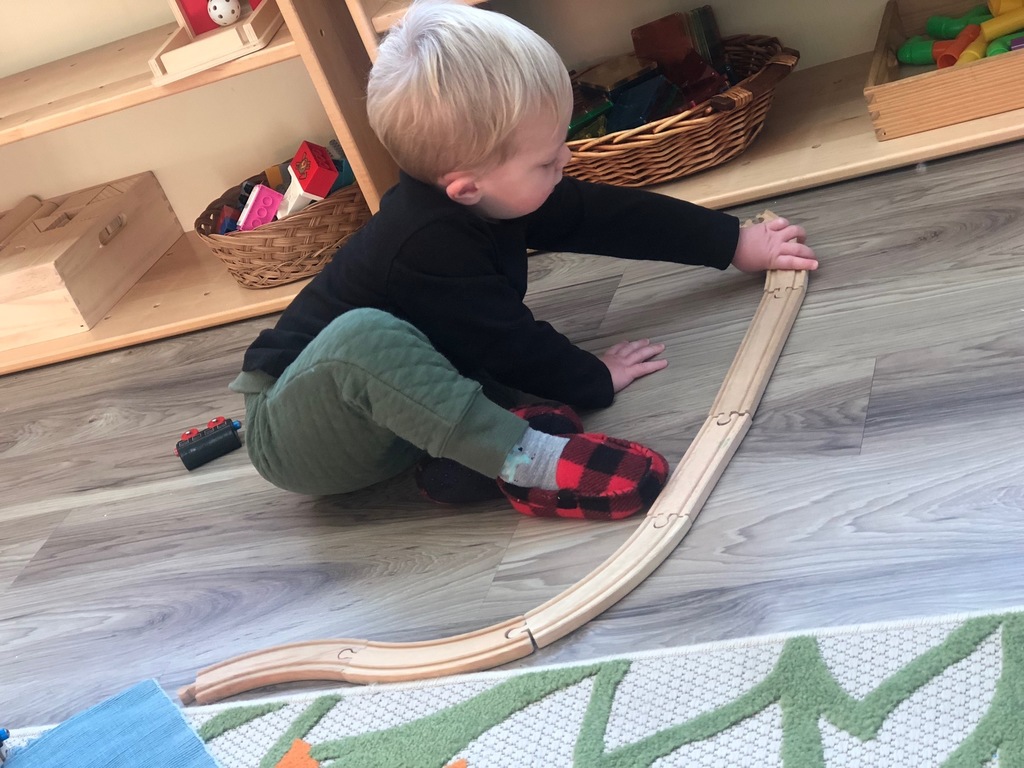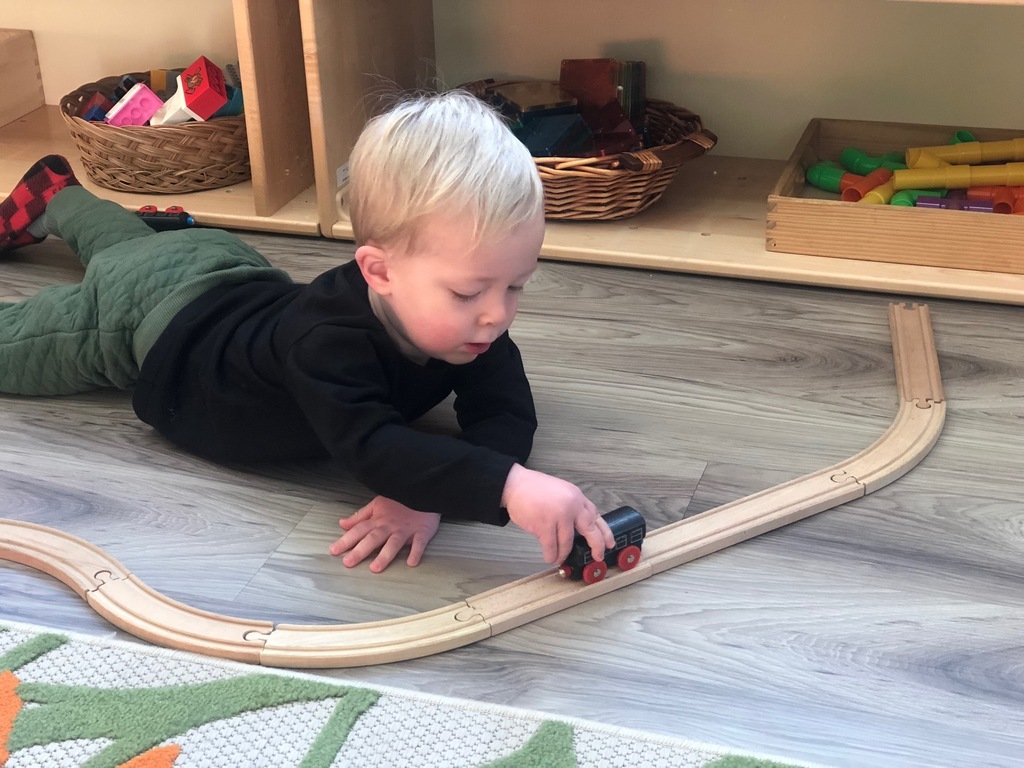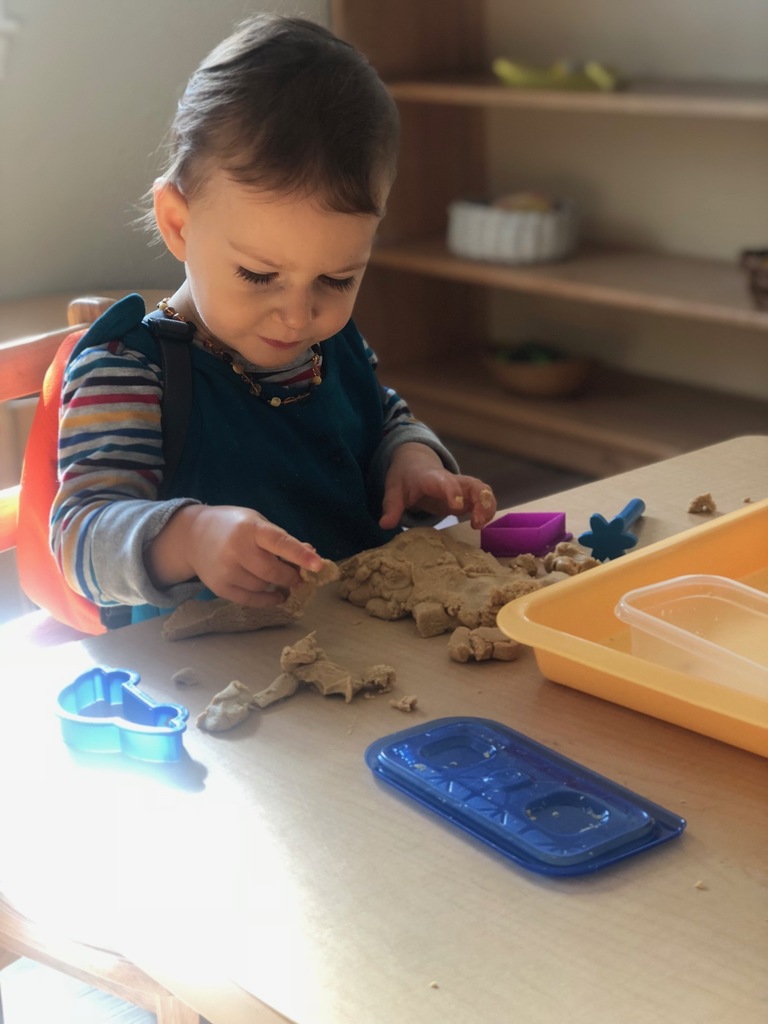 Our Kindergarteners are off to the Manomet Bird Observatory and Flax Pond Farms for their field trip today!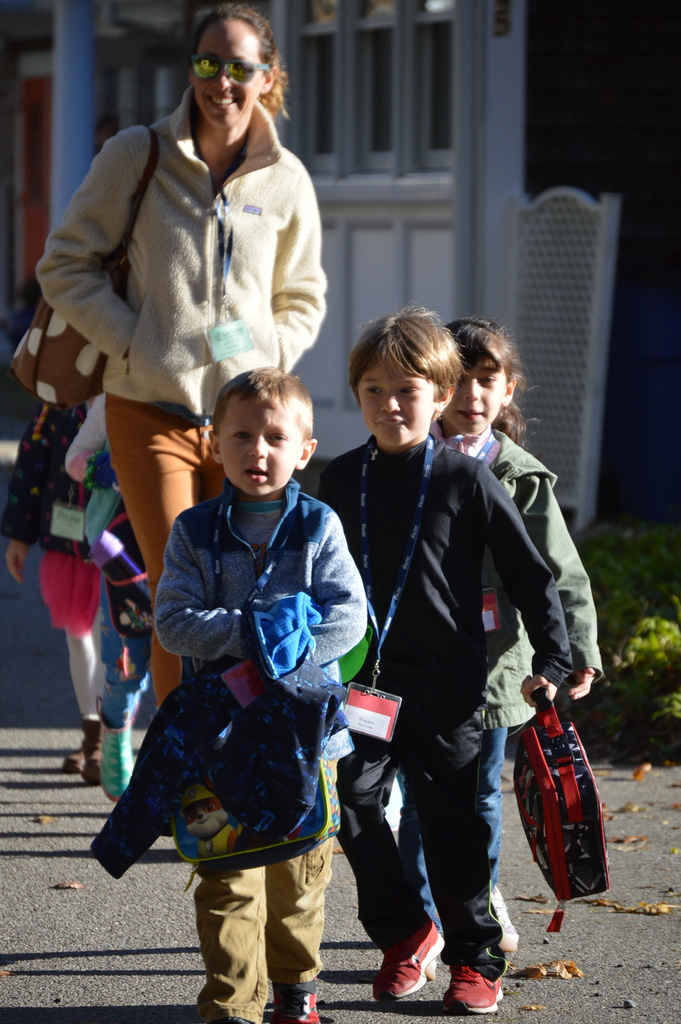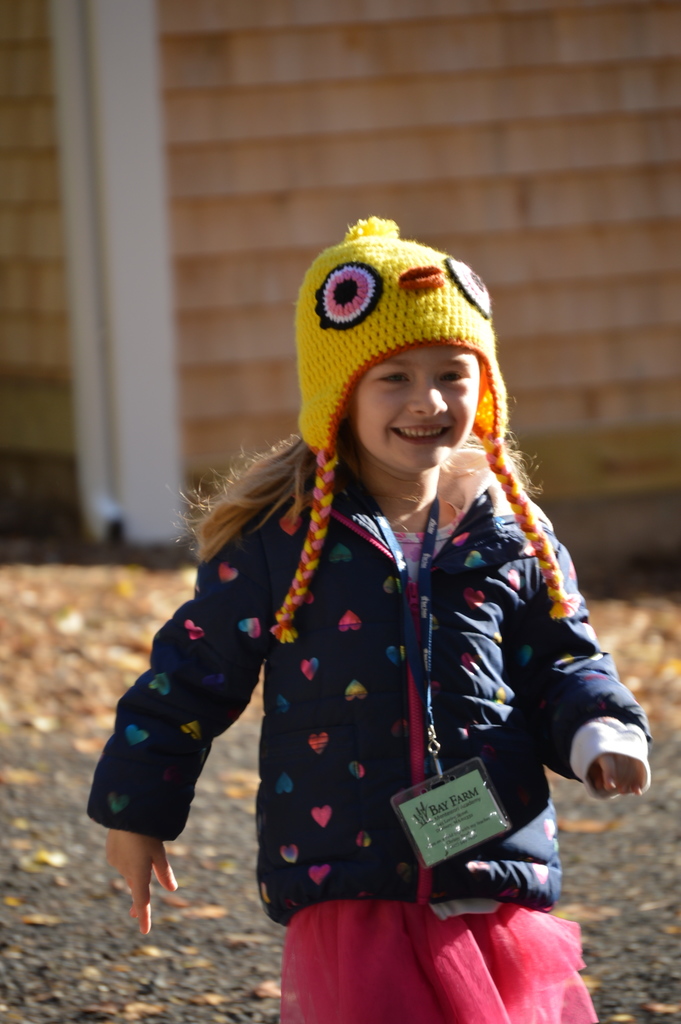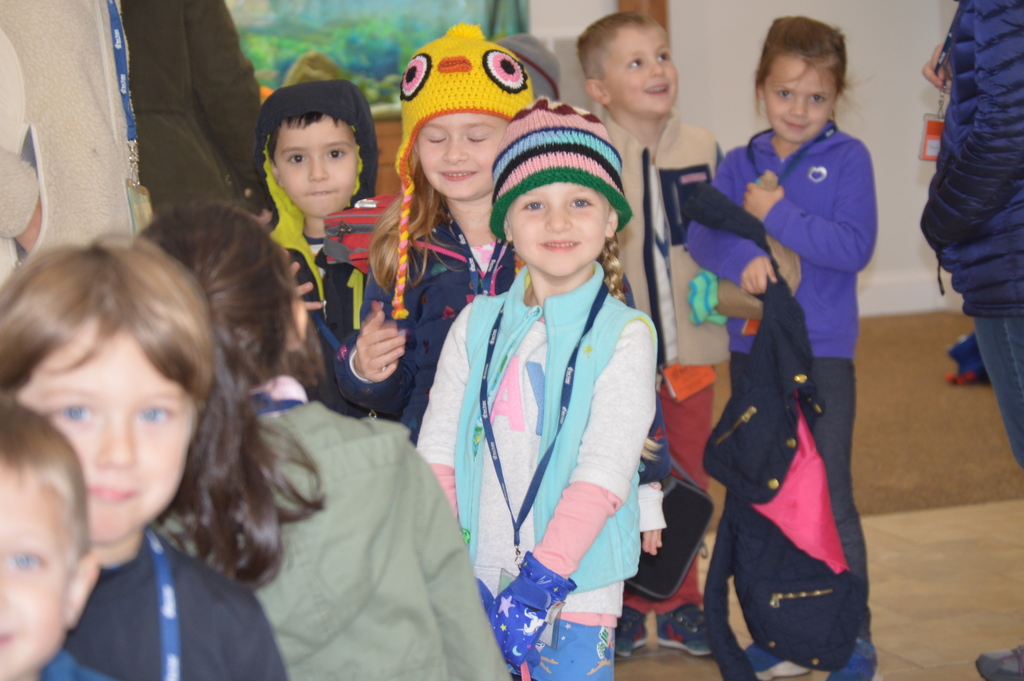 Scenes from Sandpiper yesterday: Vail has created a maze with the Red Rods. This Montessori material teaches length from longest to shortest. The maze is just one extension to this activity.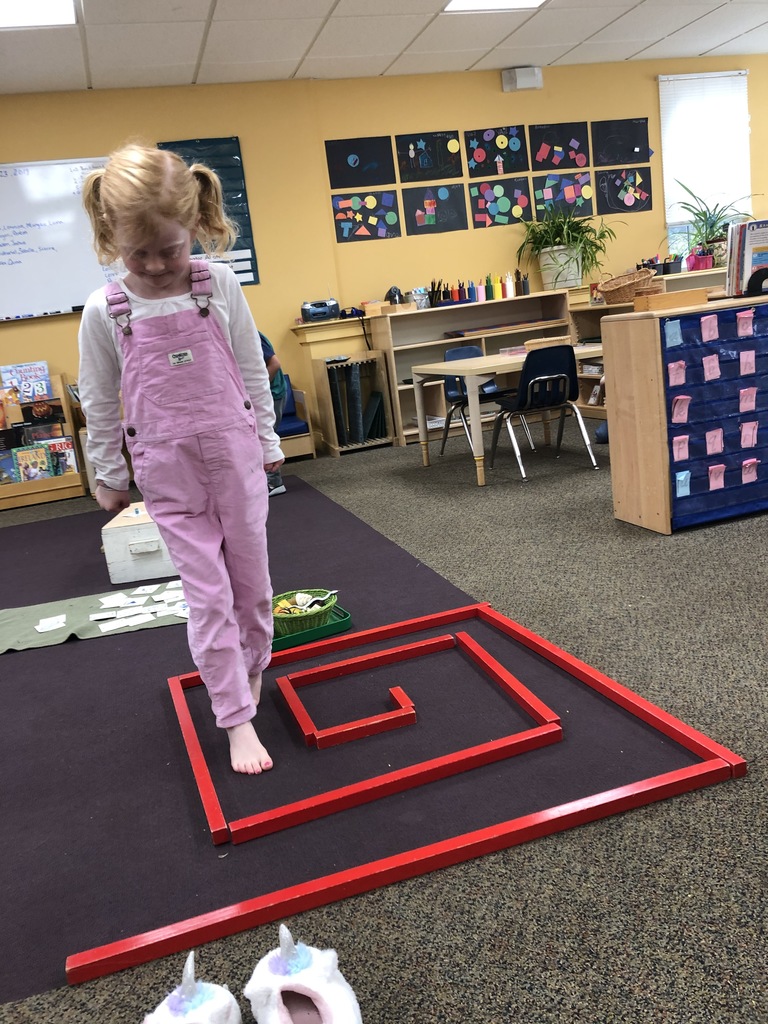 Walden students are starting to work on their Polish-inspired satirical puppet show.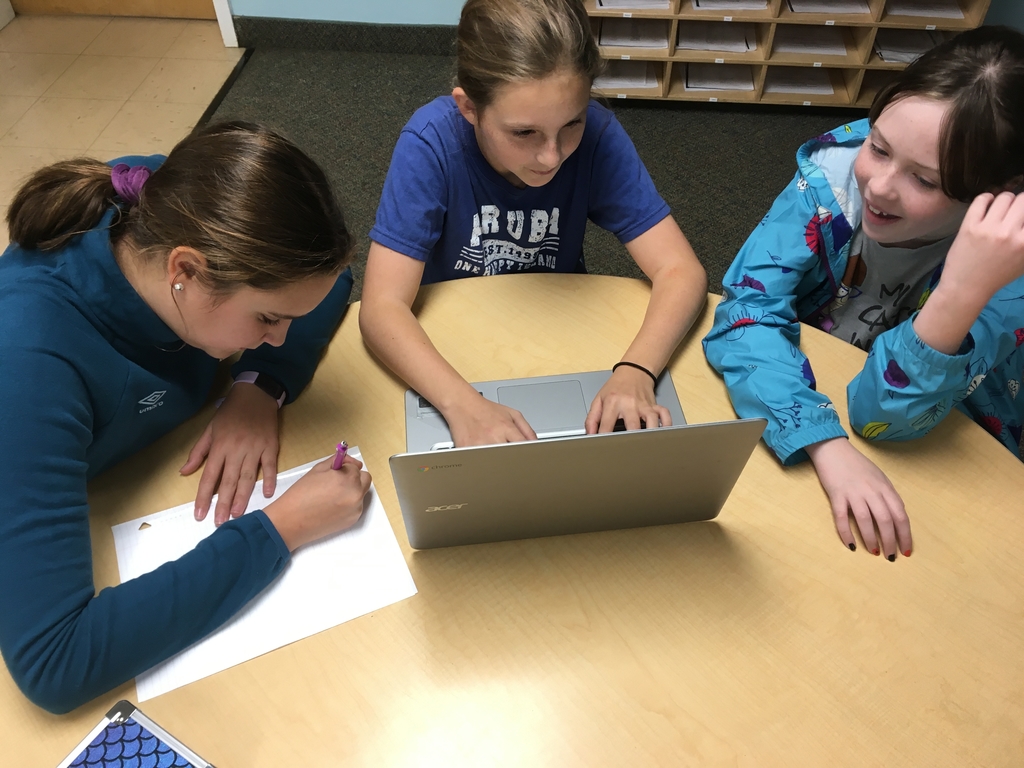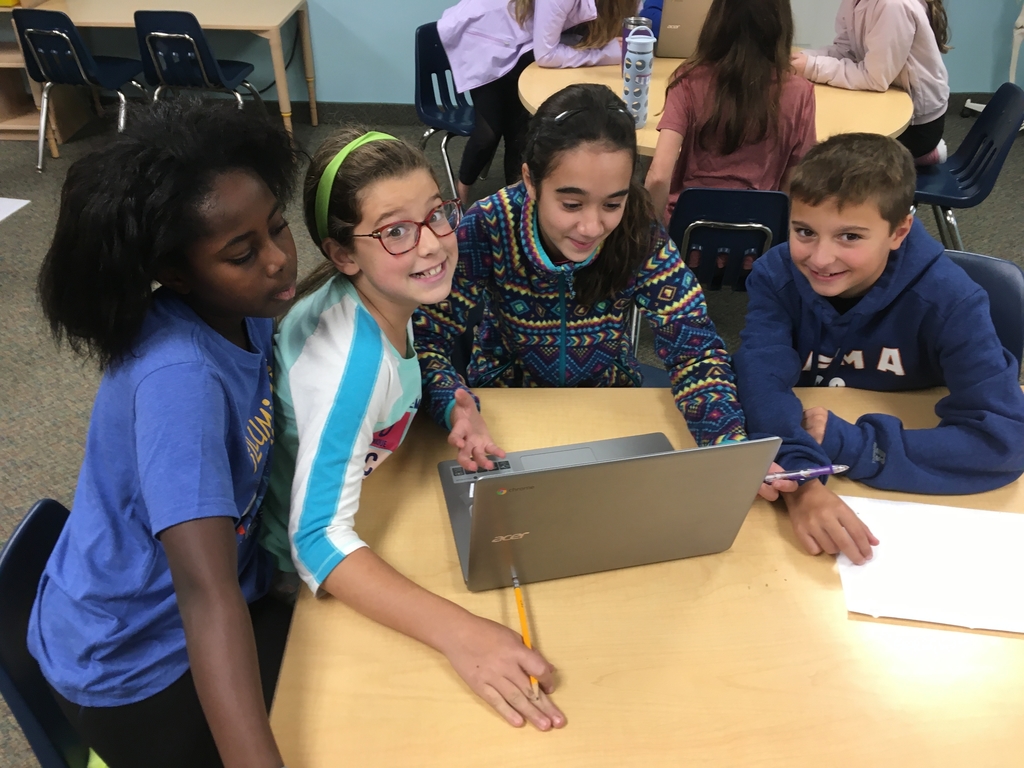 Morgan is working with the Knobless Cylinders. She is differentiating size by thickness and height.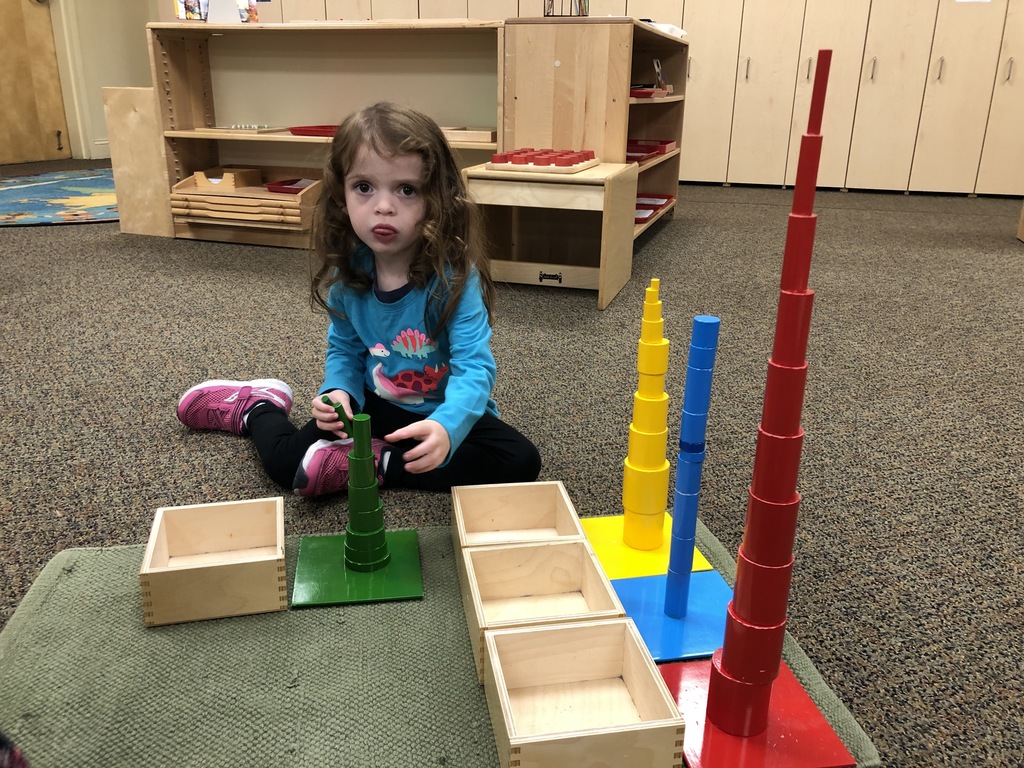 Upcoming Events: Tomorrow is Pumpkin Carving (3-4:30pm) and Friday is our Halloween Party (5-7pm)... For the Halloween Party, we ask that families with a last name starting in A-M bring a healthy snack for sharing and families with a last name starting N-Z: water, juice, or cider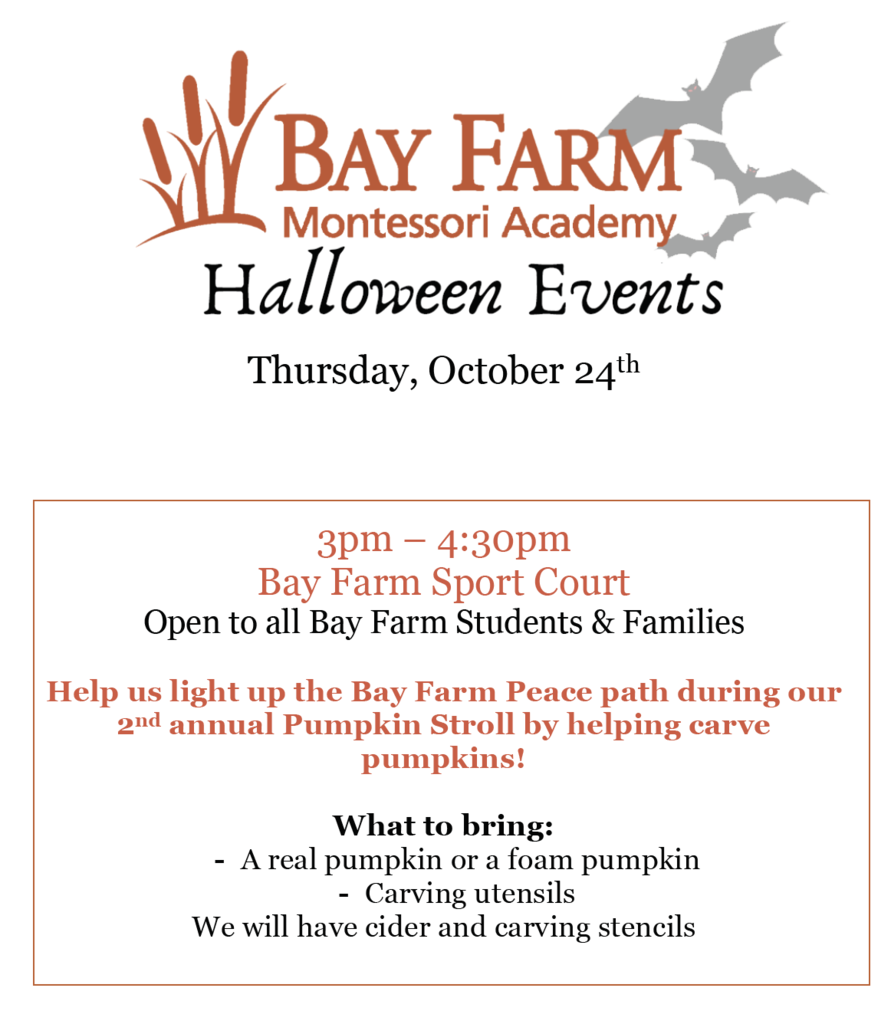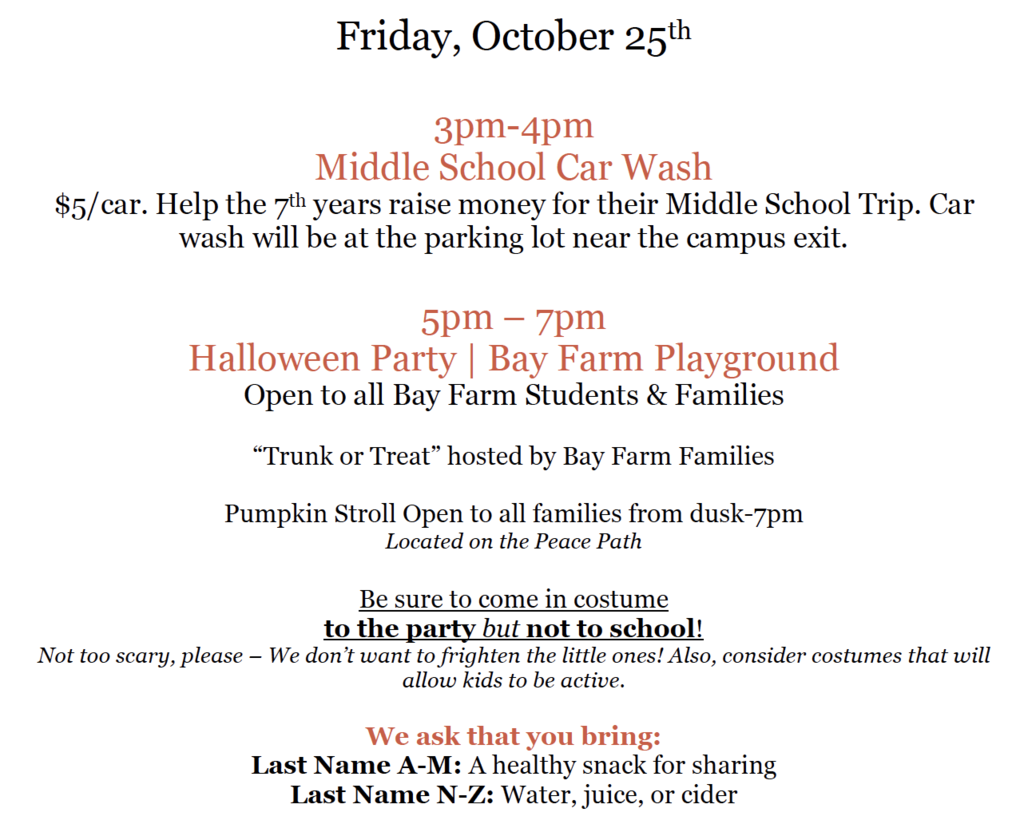 Last week the Middle Schoolers took a field trip to Stephanie Roberts-Camello's art studio where they designed encaustic paintings!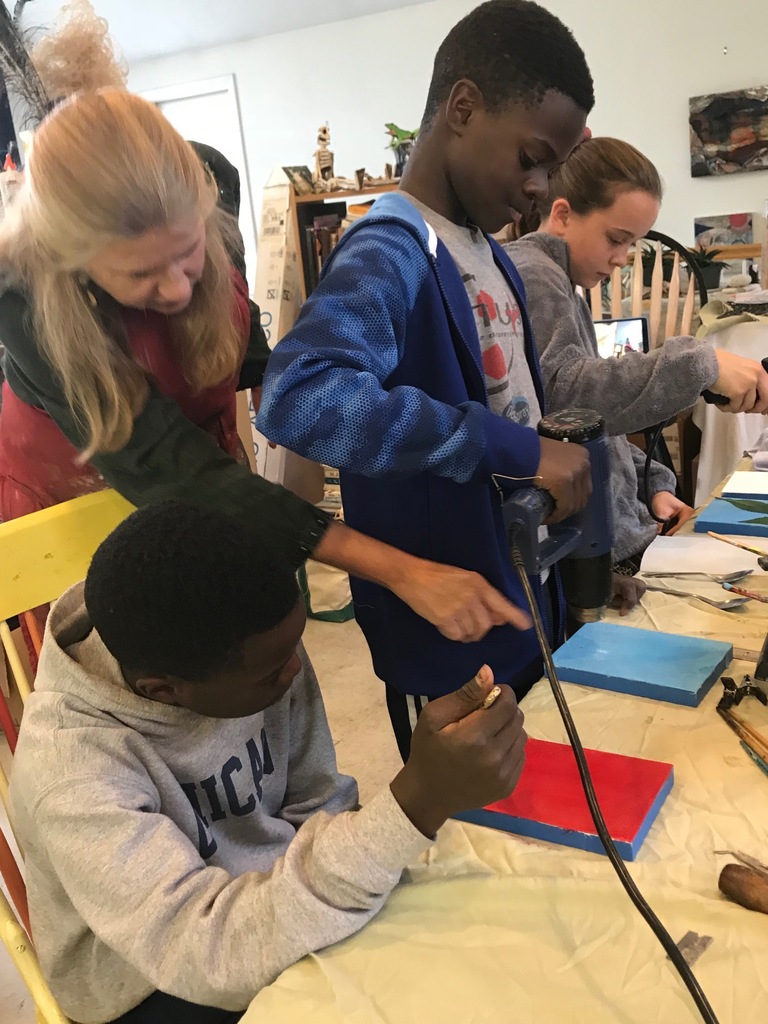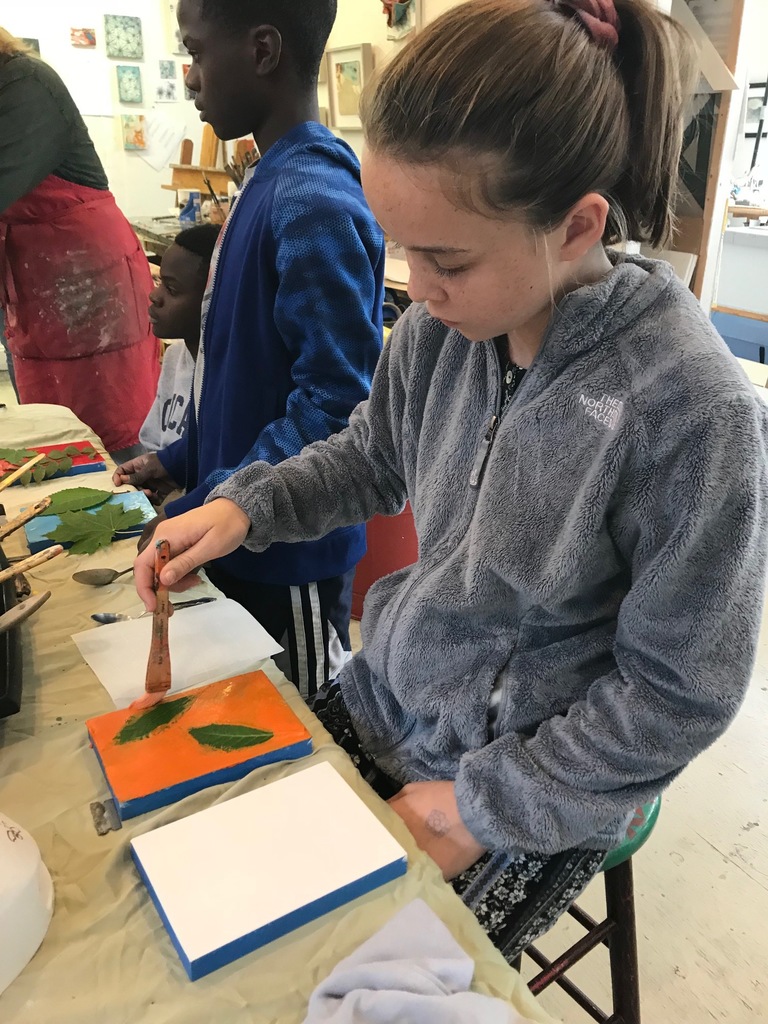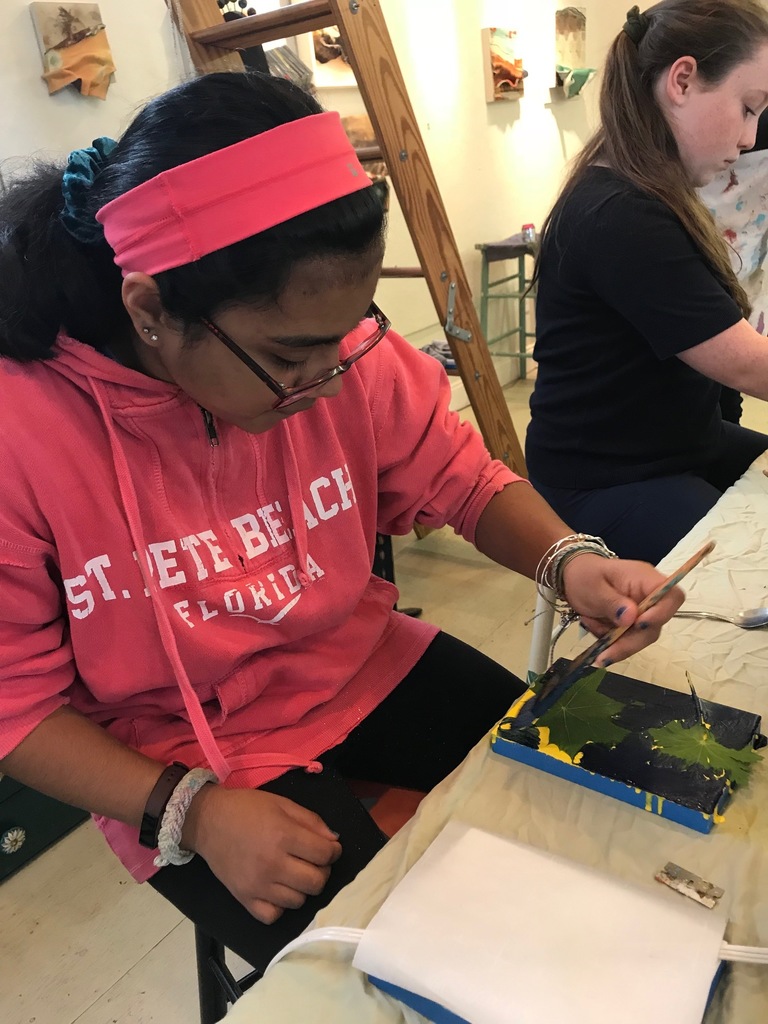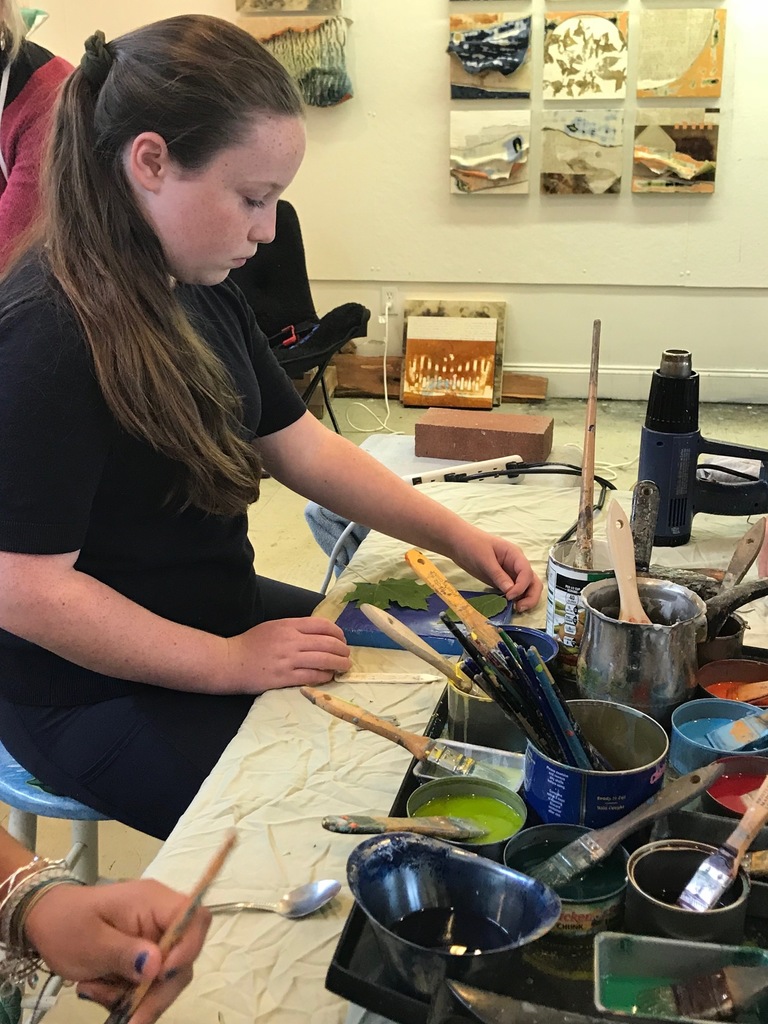 ELII students presenting their weather forecast projects today. They all picked a different place in the US and had to create a weather forecast for it using appropriate weather terms and vocabulary.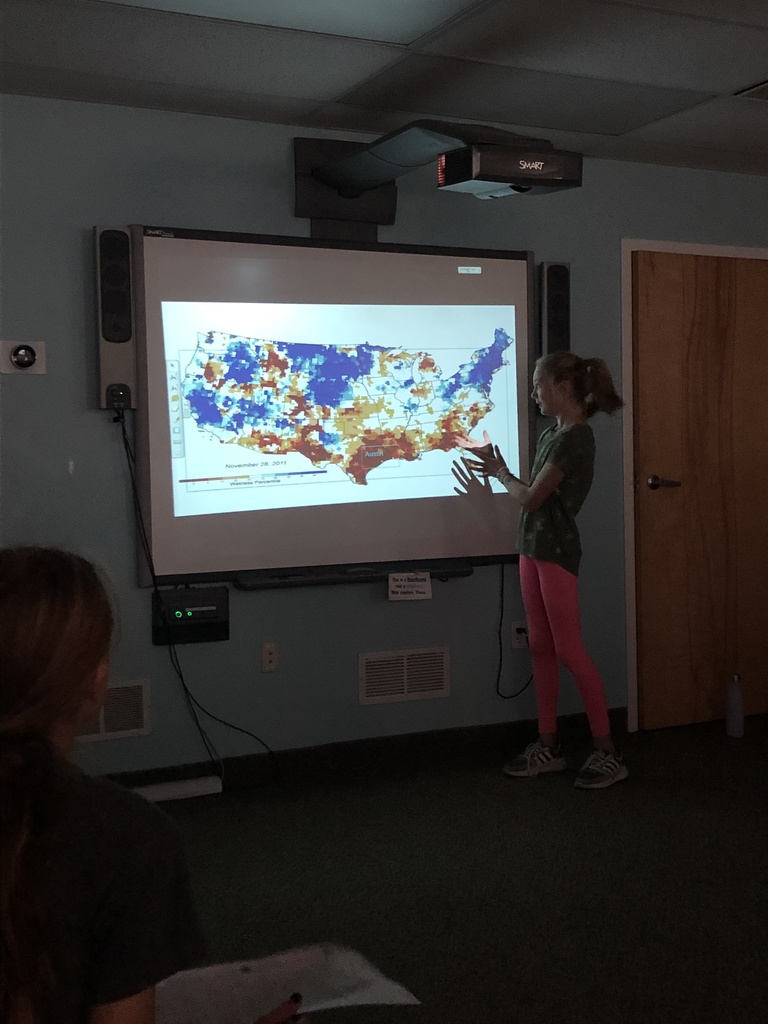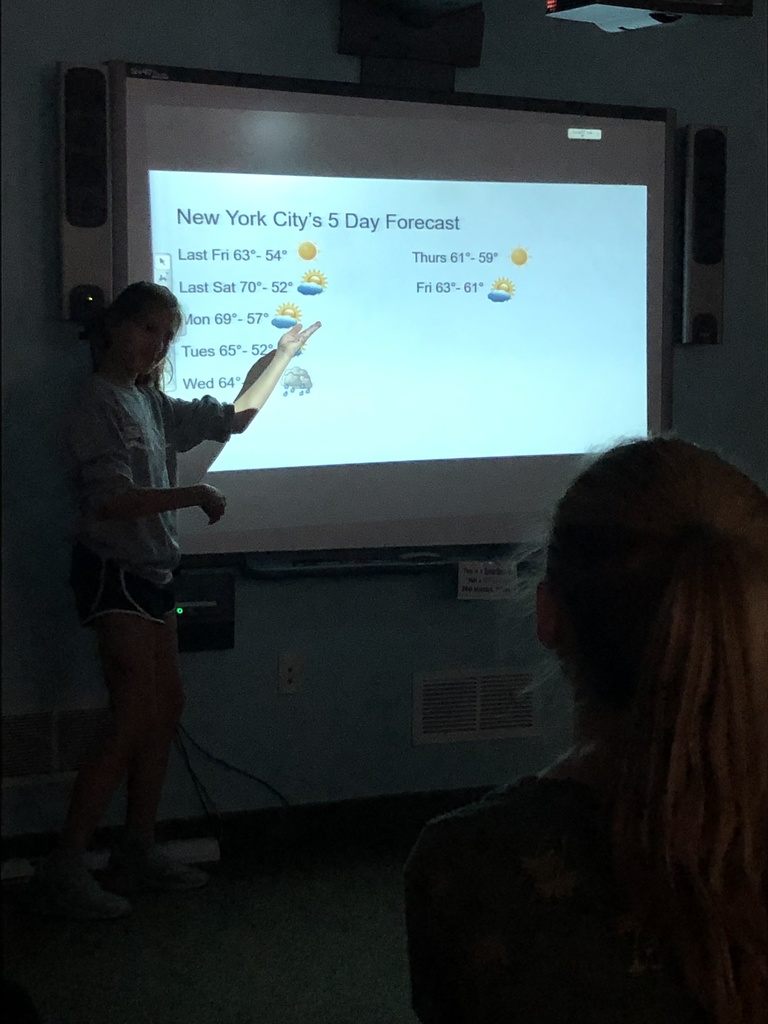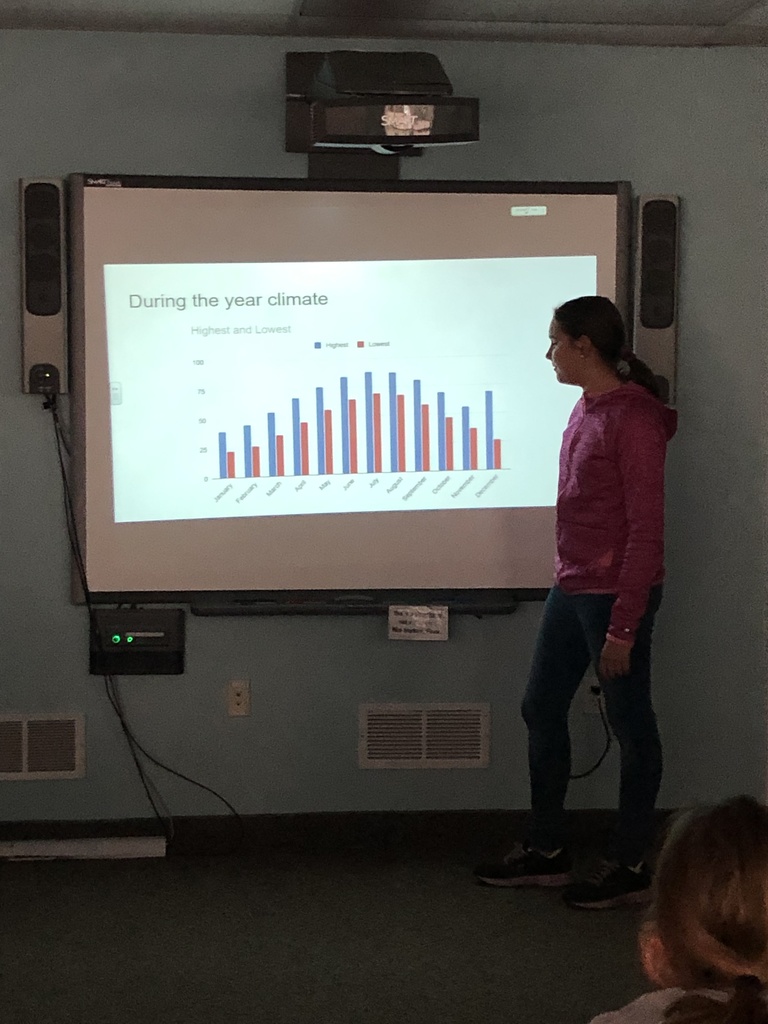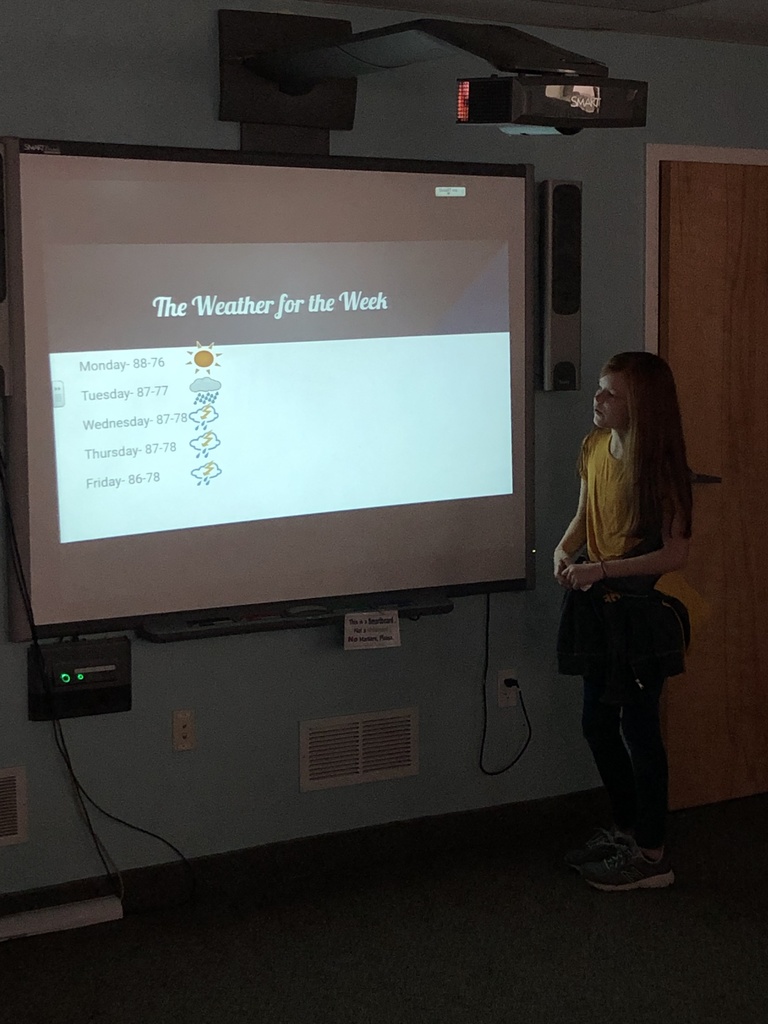 Busy snowy owls after their morning of pictures!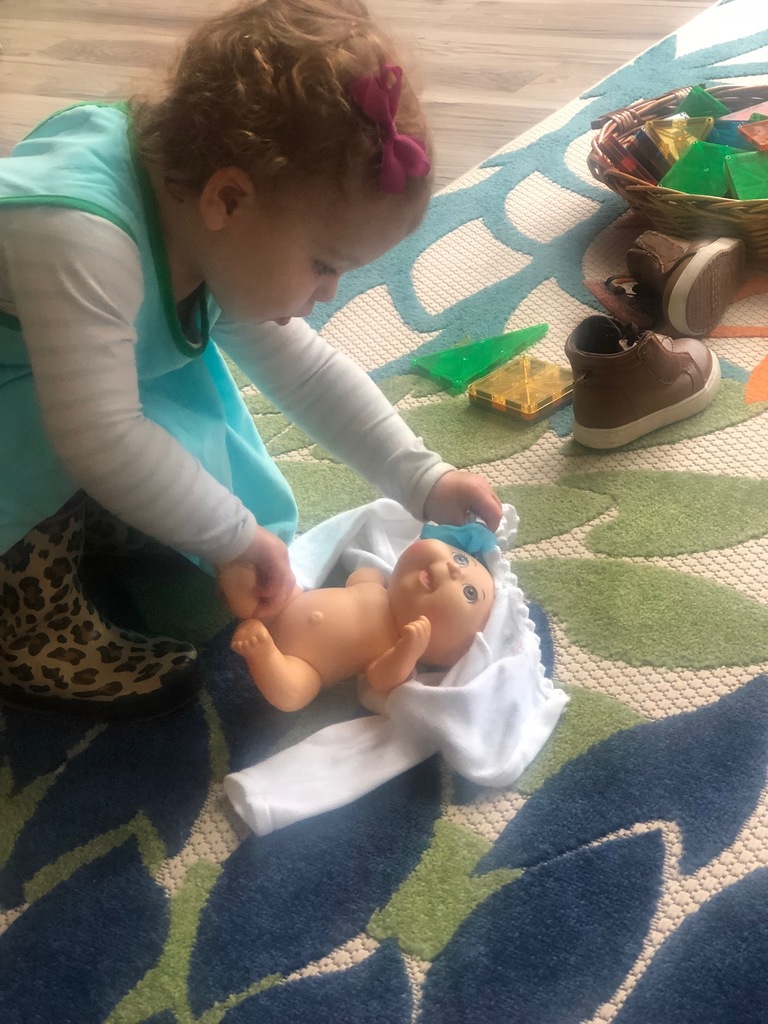 Reminder: picture day is tomorrow for Snowy Owl, Kingfisher, Osprey, ELII, and Middle School...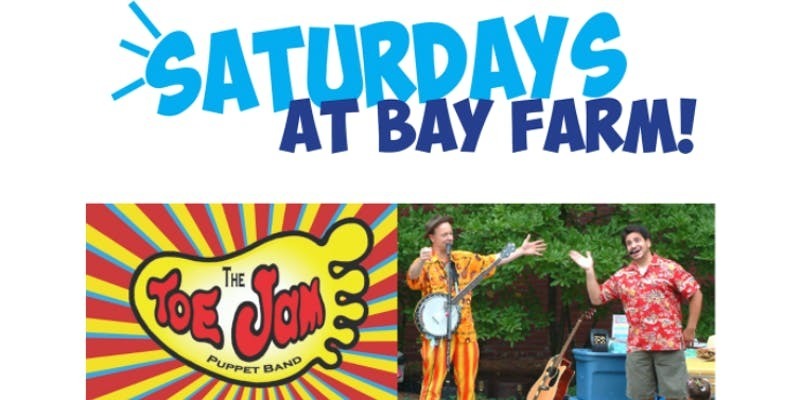 In Kindergarten, students were traced and today they began coloring their bodies. The class will label body parts and add organs and bones when they study the human body this winter.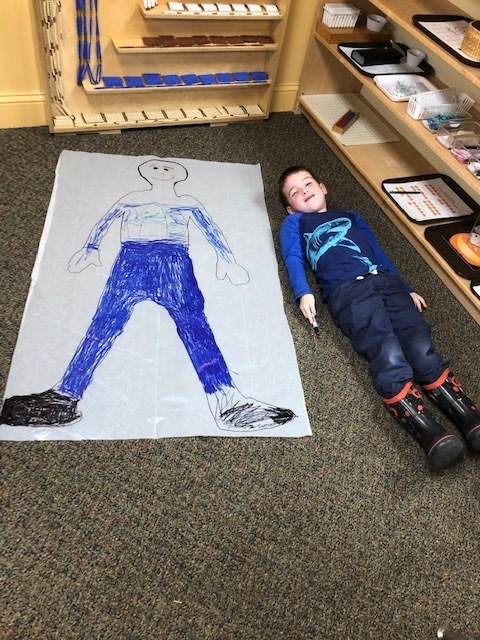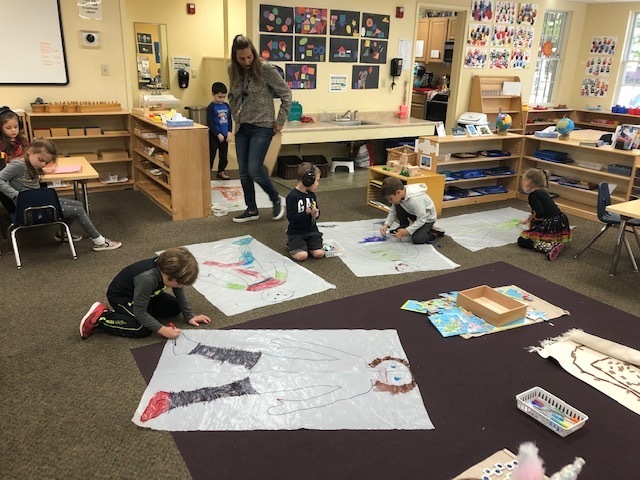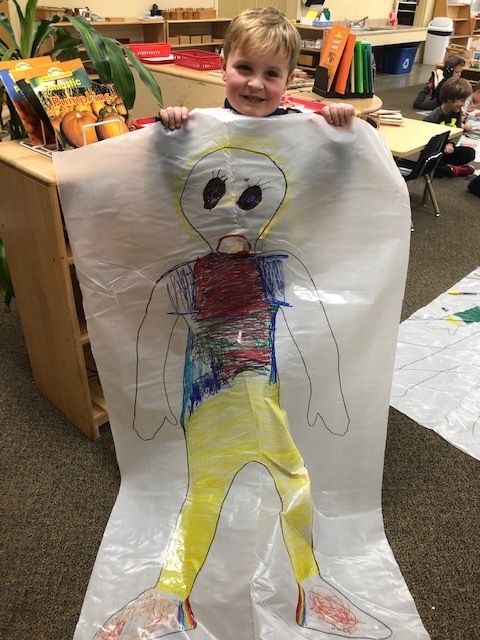 We are so proud of our students during meal time. They have their lunchtime routine down pat and are using such great manners. 👏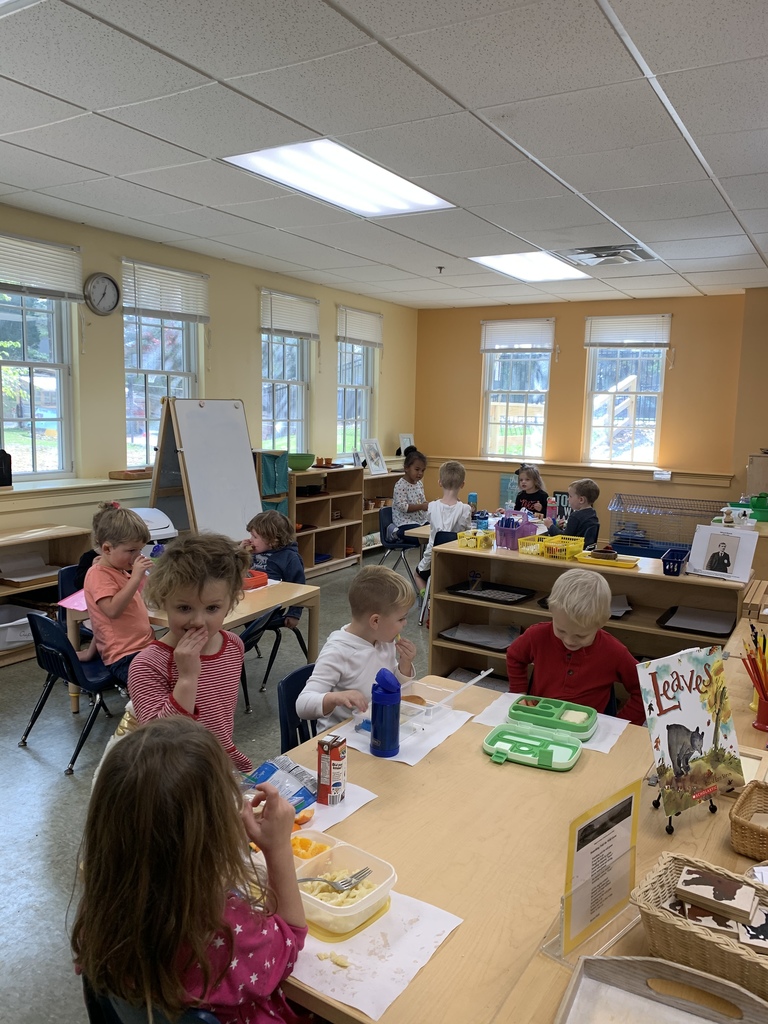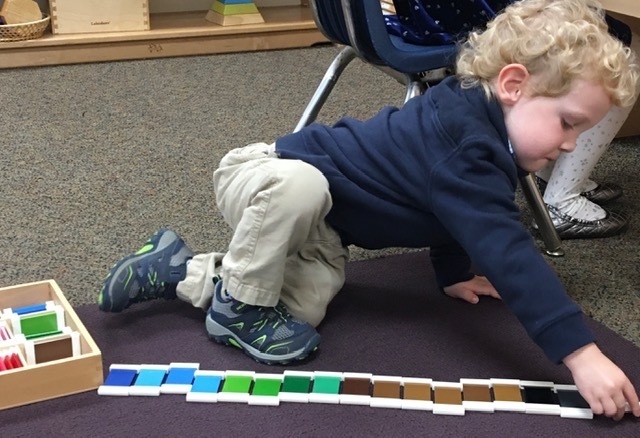 Love these creations made from the Pink Tower and the Brown Stairs in Heron... The Brown Stair is often combined with the Pink Tower for visual sensorial extension activities.

Great job matching opposites, Roman!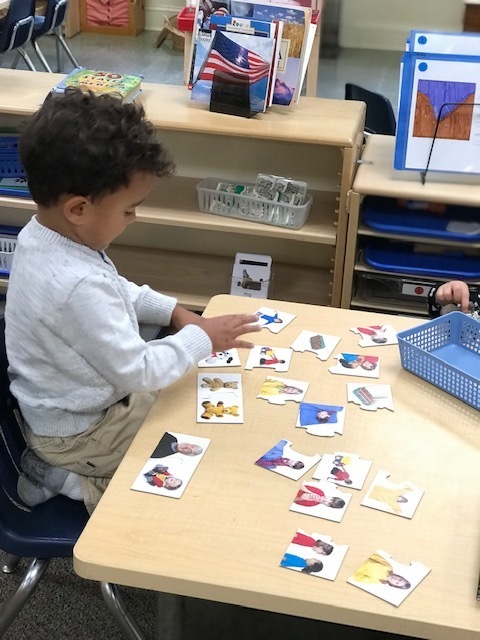 Boden completed a three part matching work of wetland animals. He had to match the picture and the name of the animal to the control card. Great job!

Thank you to everyone who participated in the 5k Run by the Bay on Saturday. It was a great day spent celebrating the joy, purpose, and compassion of our school community.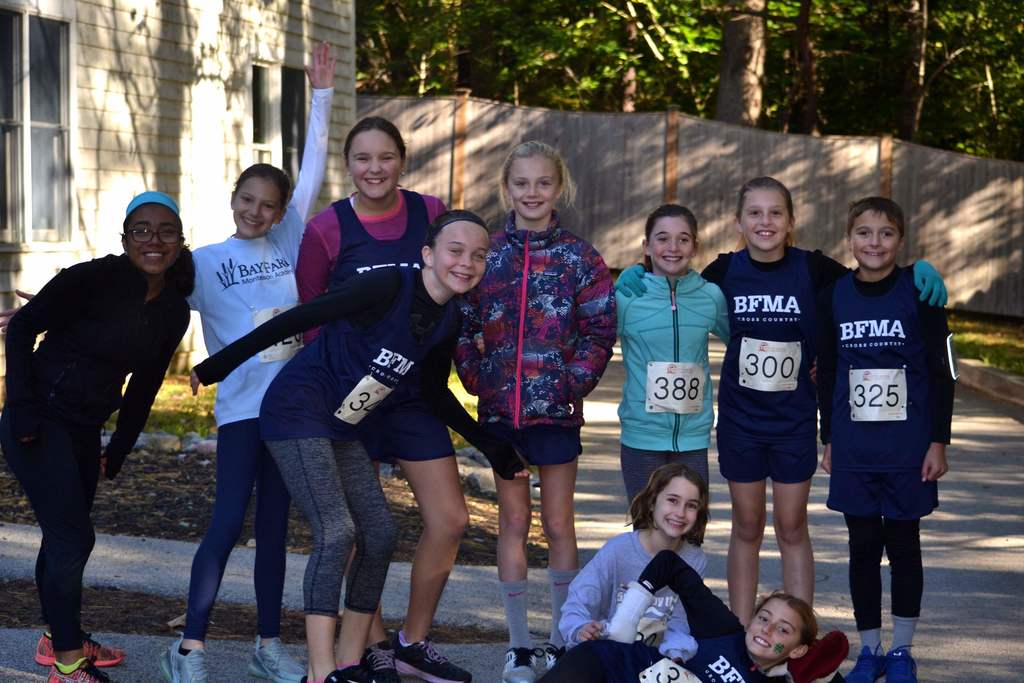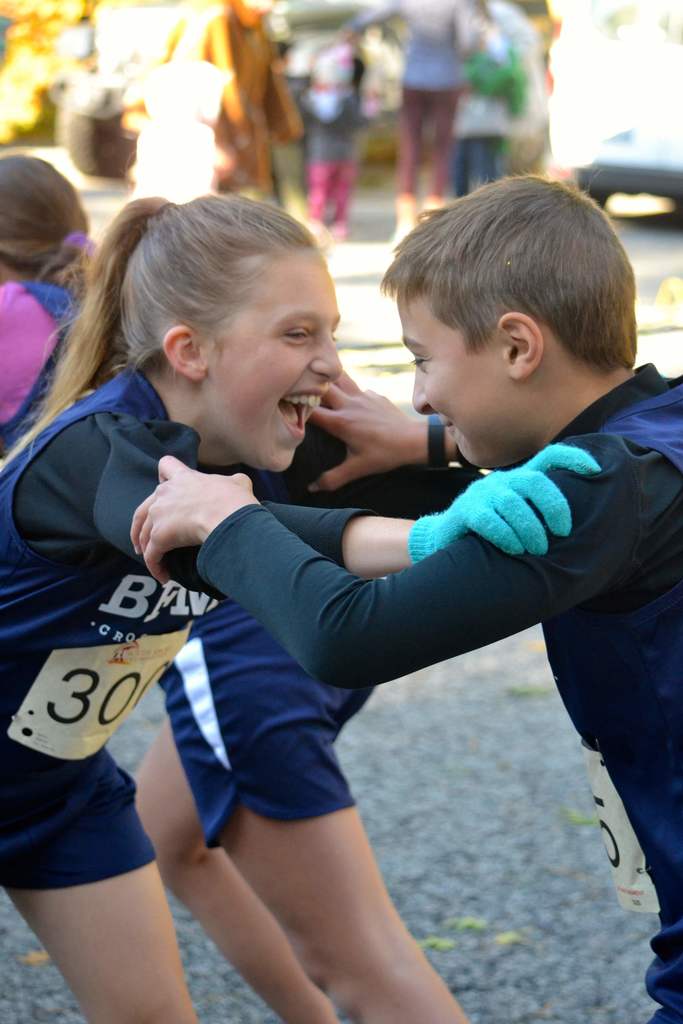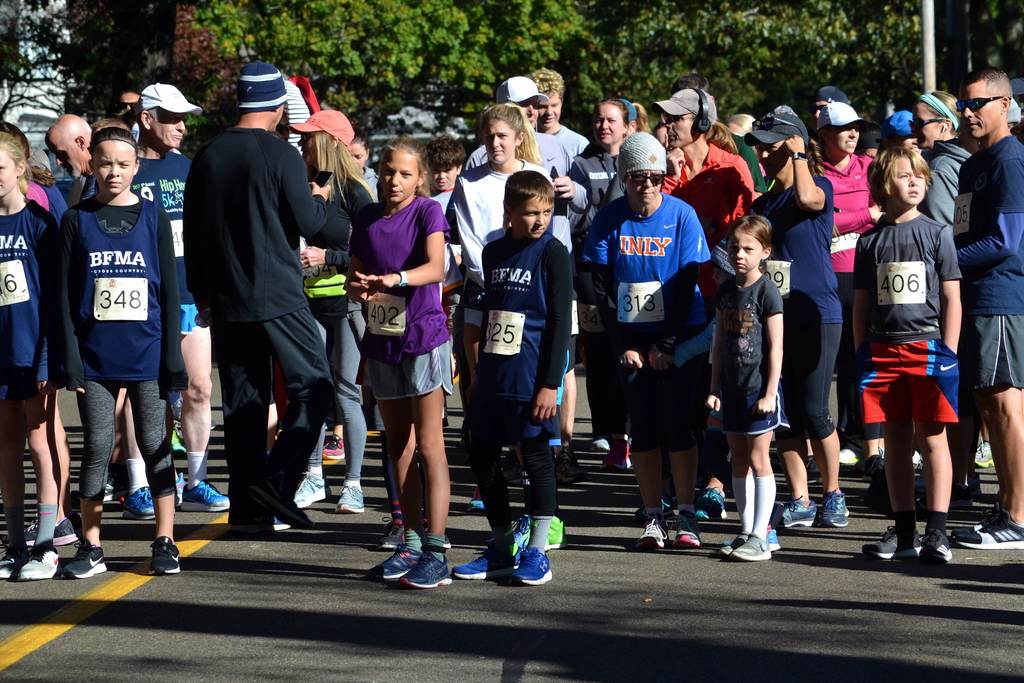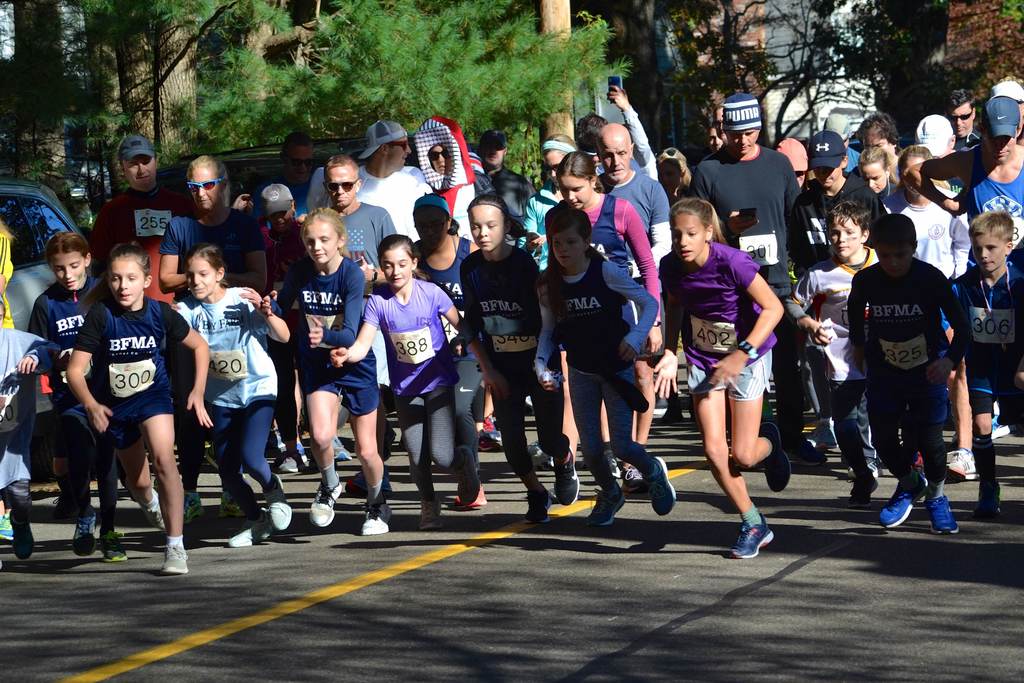 They're off!!