Reminder: The Middle Schoolers will be selling hot coffee, dog treats, and hand scrub tomorrow morning! They will also be hosting a Car Wash tomorrow afternoon during pick-up! Thank you for your support! #BayFarmMiddleSchool

Skill building in Elementary I this week... Cultural, math, and science!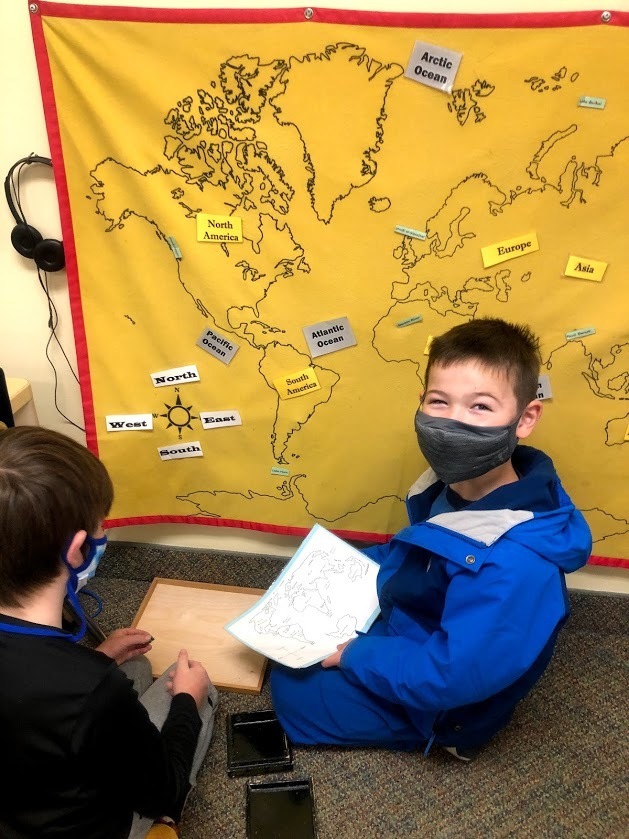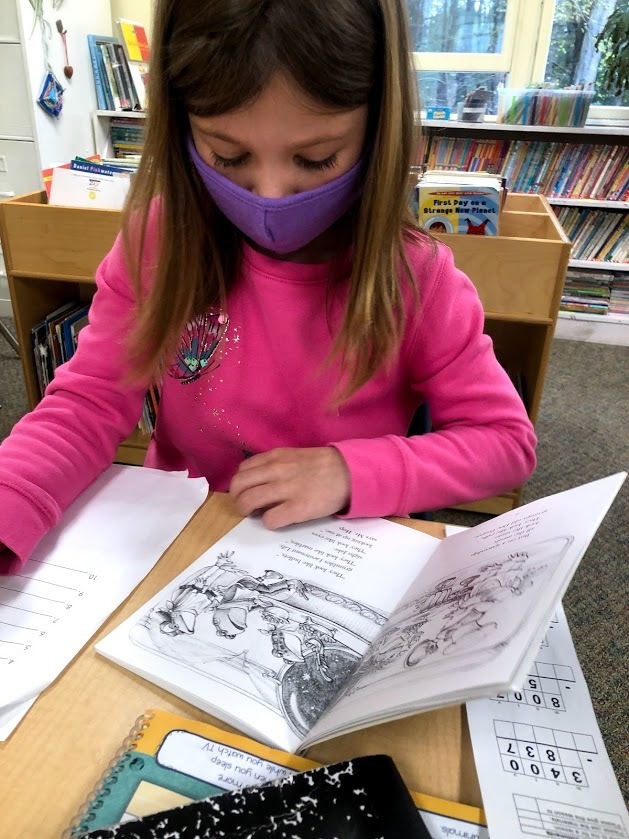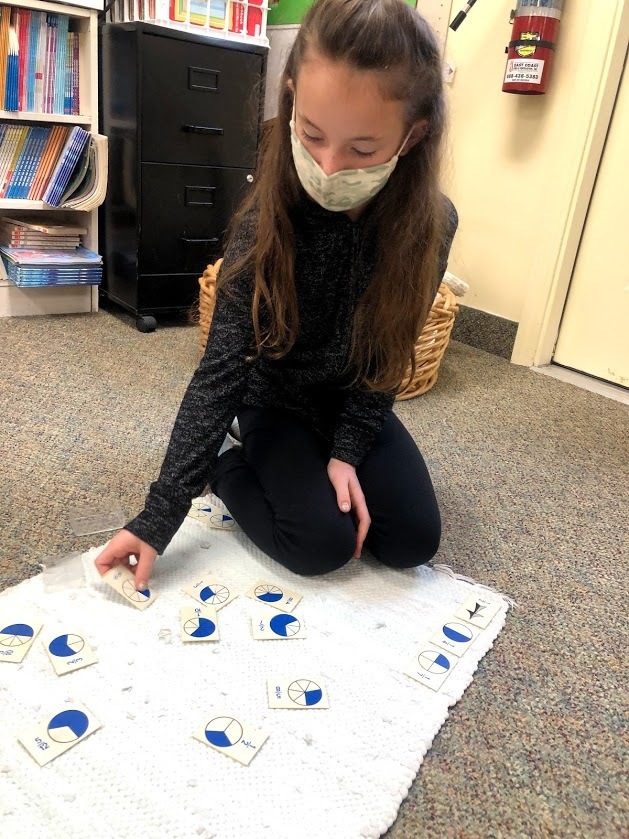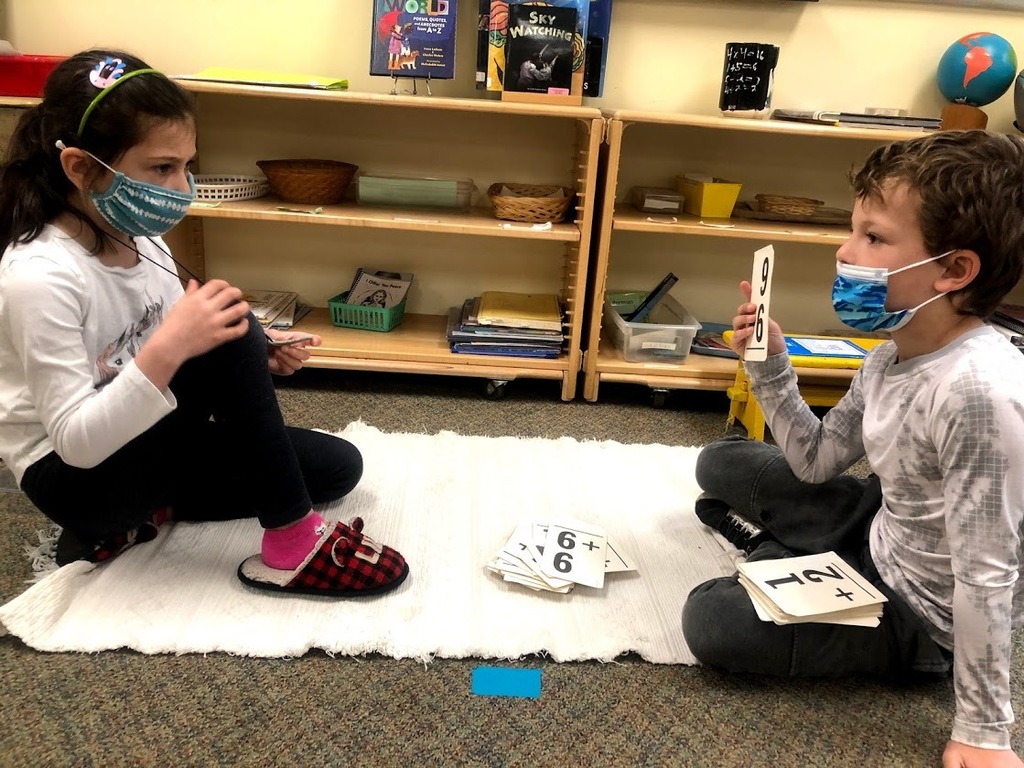 Counting, Reading, Cleaning and Creating in Snowy Owl!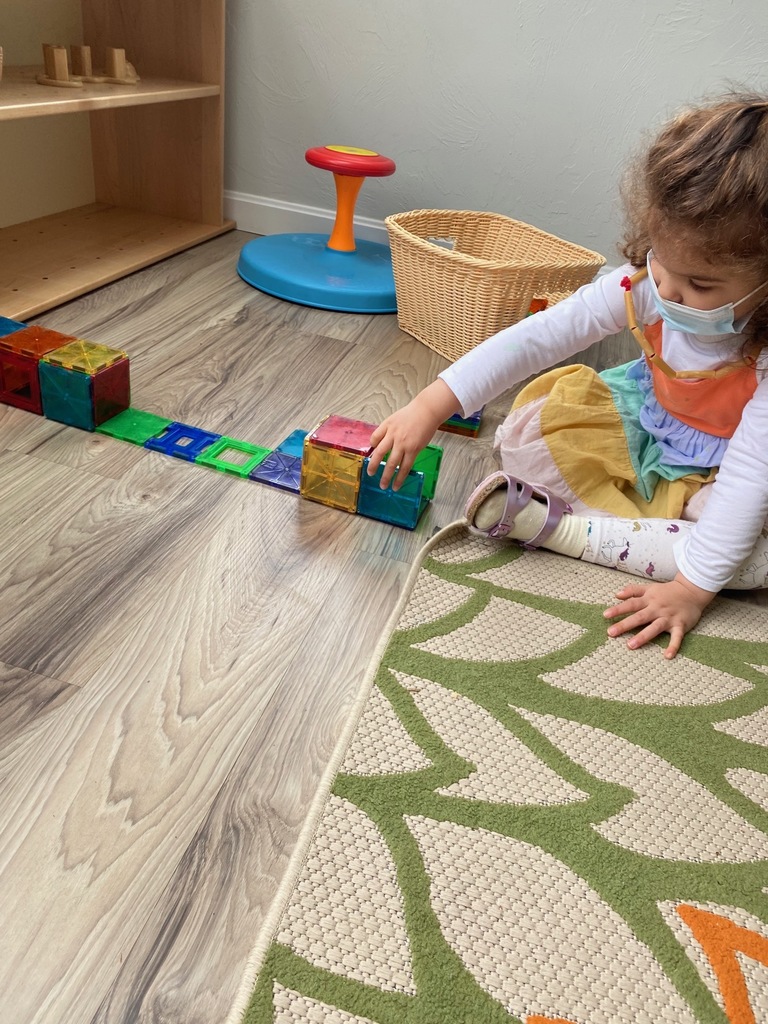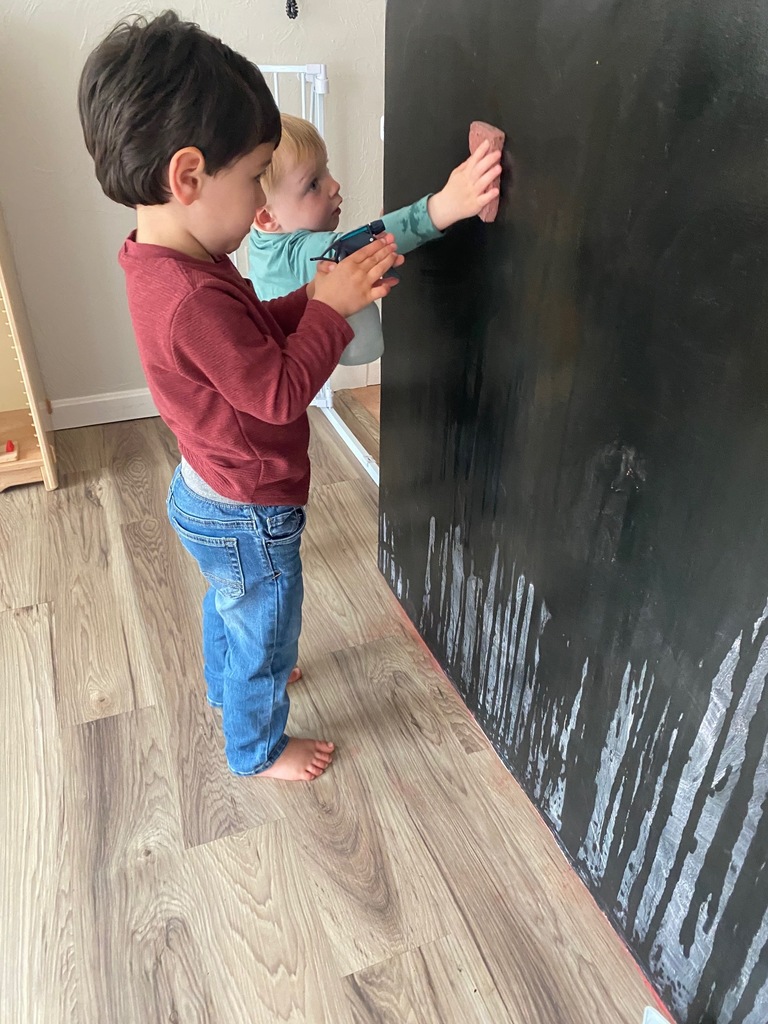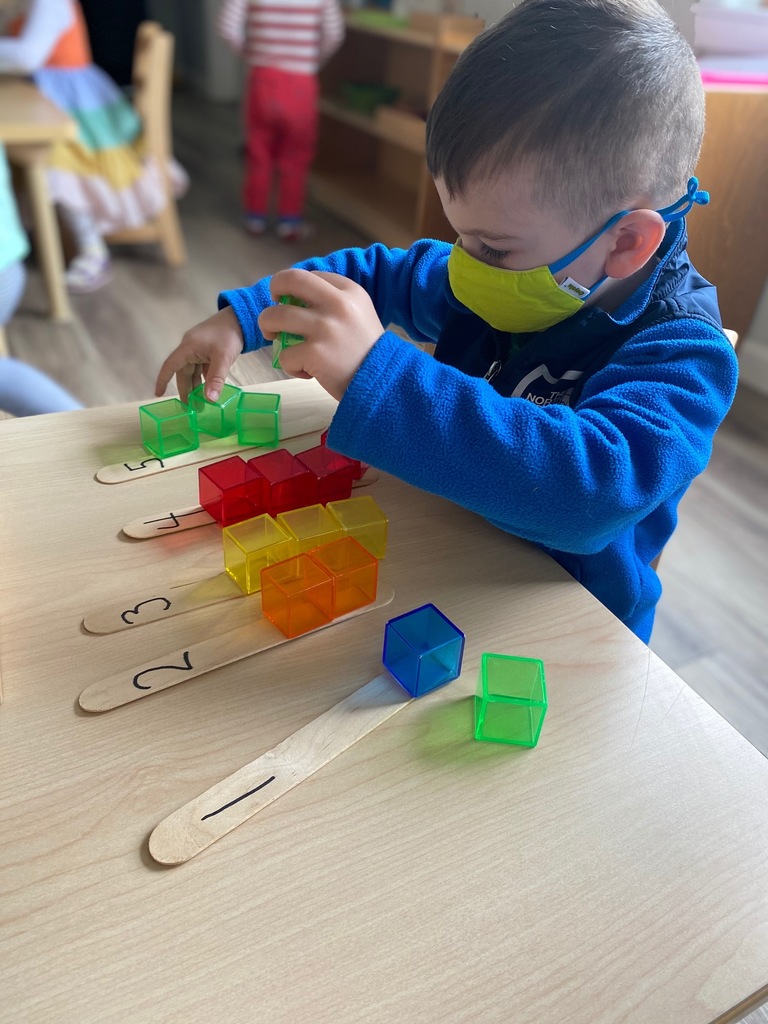 TIE DYE NOTICE! Every year, Bay Farm students have worn Tie Dye on the last day of school and this year is no different! Yay! It will be a colorful event for sure. It is time to bring in your shirts so I can get them ready to be dyed. Please bring in an all-cotton T-Shirt labeled in permanent marker with your child's name and classroom. I will need these by May 7th. Thank you! - Art Julie.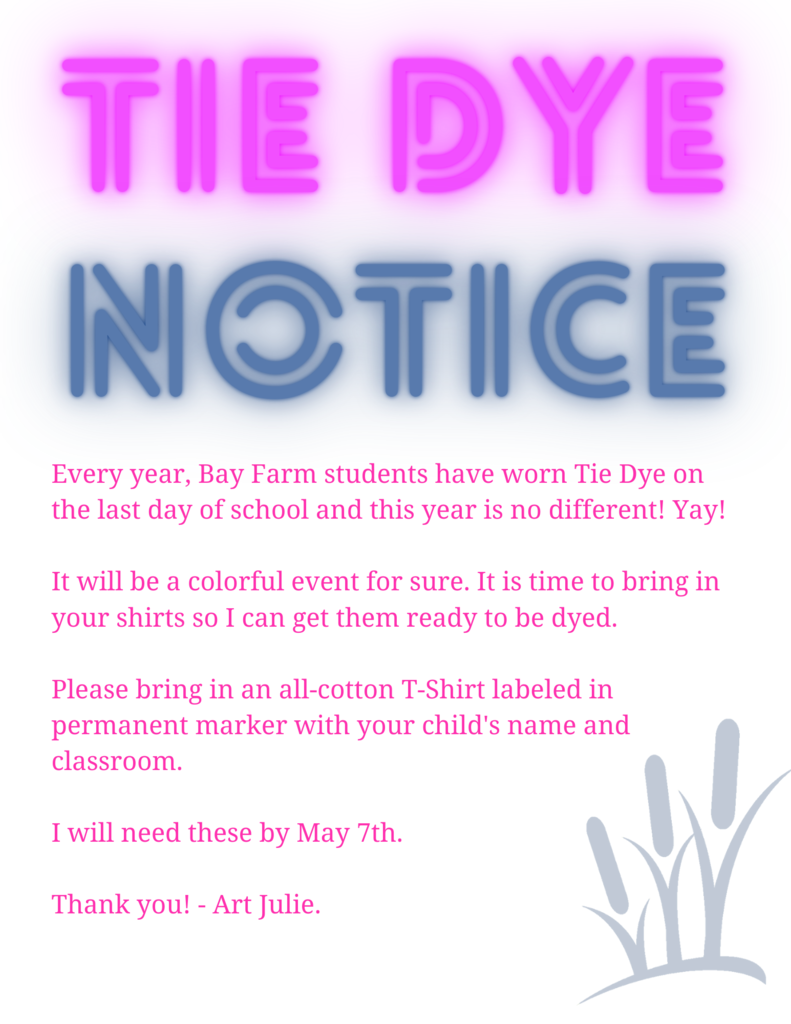 The Middle Schoolers will be hosting a CAR WASH this Friday, April 30 between 3:15-5:00pm for $20/car... Help the Middle Schoolers raise money for their end-of-the-year trip and get a clean car while you're at it!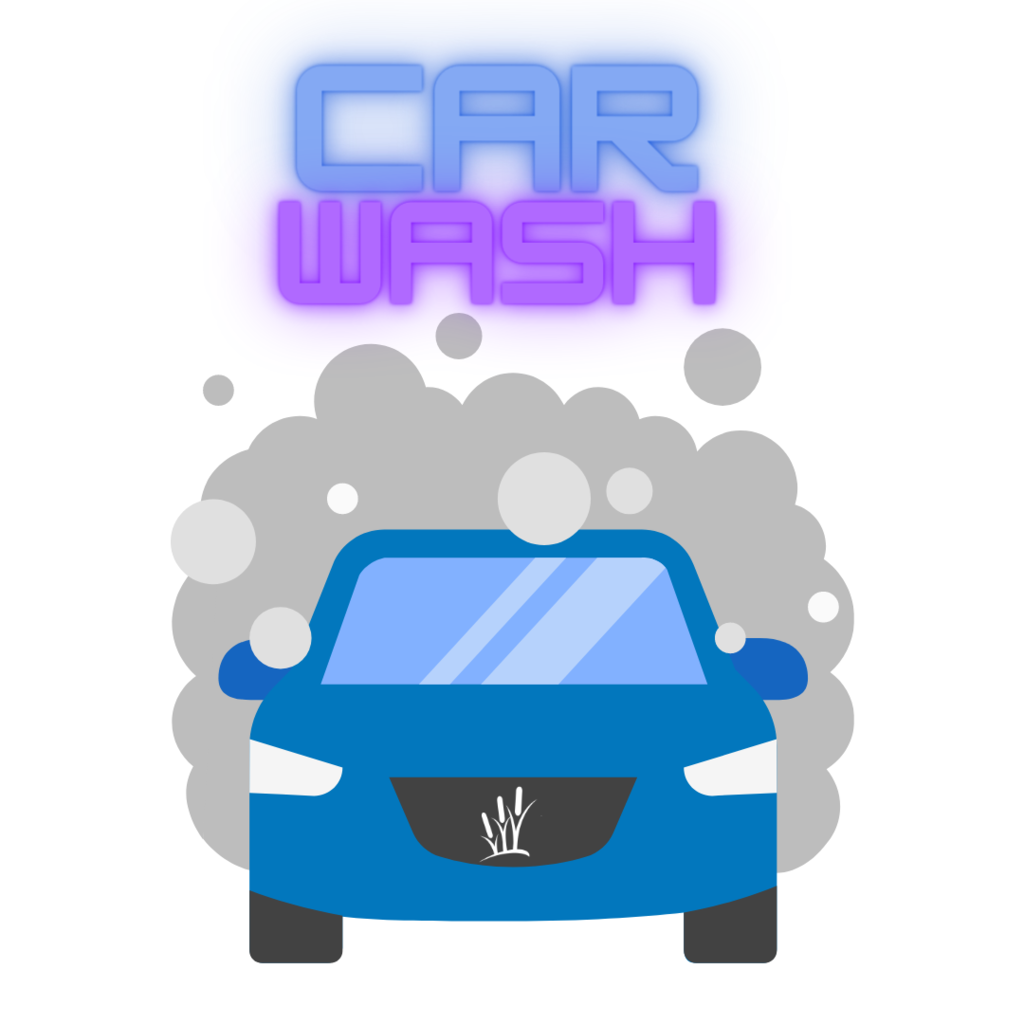 Do you know of anyone looking into private schools for Middle School? We are excited to announce the continuation of the Norwin Wolff Middle School Scholarship, awarded to a motivated rising 7th or 8th-grade student who is new to Bay Farm. Learn more here:
https://www.bfarm.org/page/scholarship

Working with the Division Board. This student is learning to "share" quantities evenly.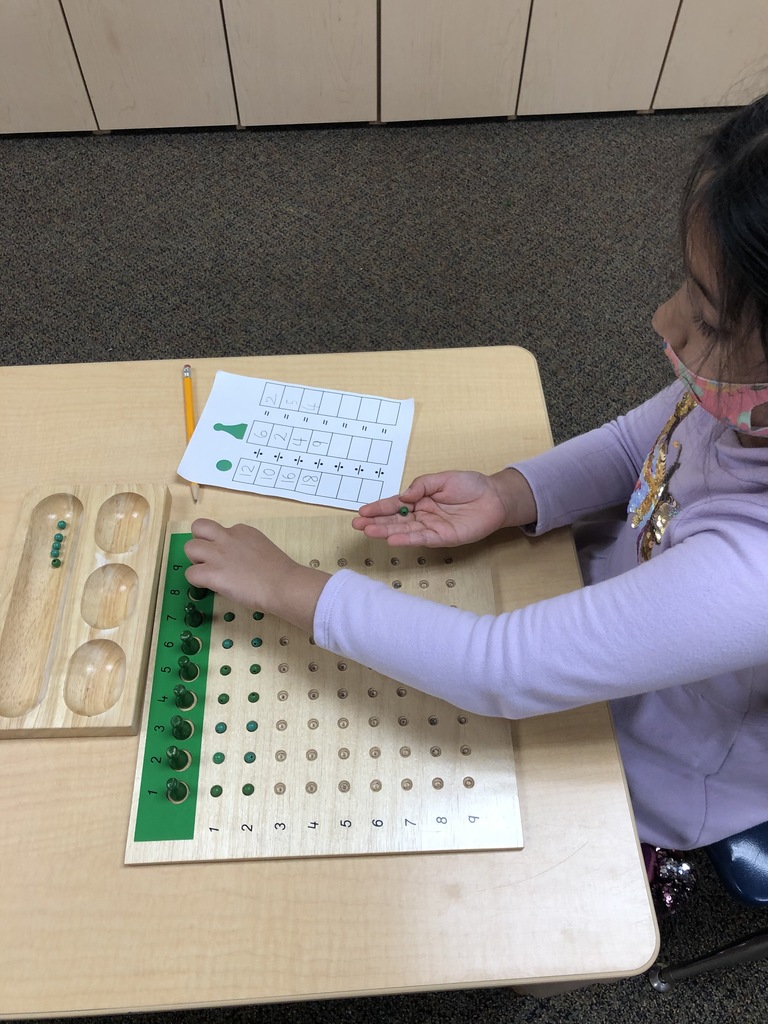 Working with the 4 knobs cylinder blocks in Children's House.. These students are grading the cylinders by size, height, and dimension. #BayFarmChildrensHouse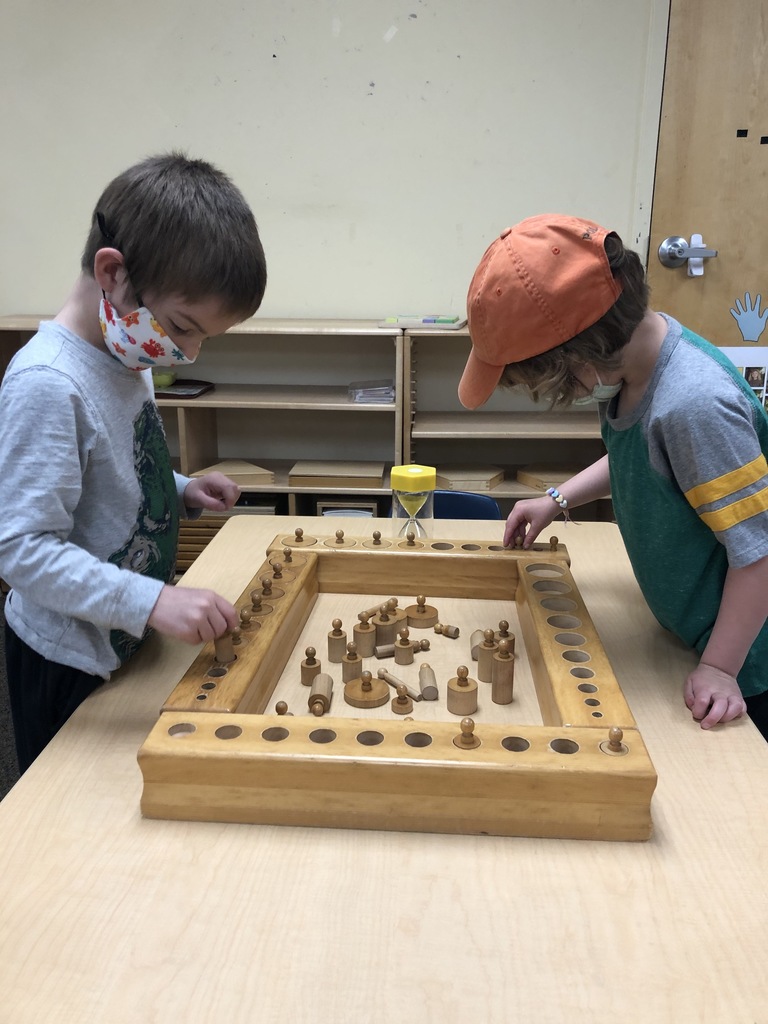 Color changing experiment using vinegar and baking soda! #ToddlerScience #BayFarmToddlerHouse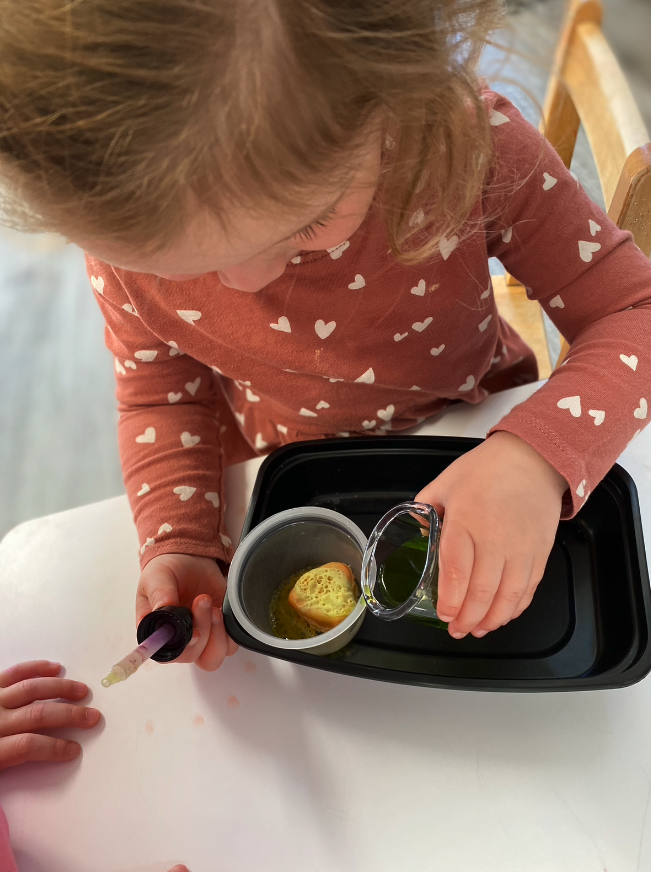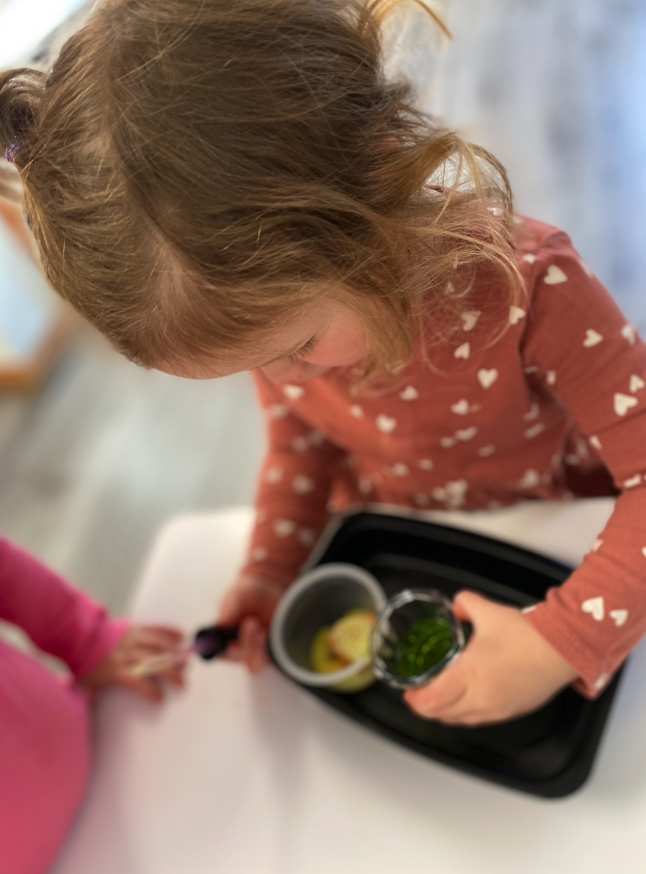 Welcoming Spring and students back to campus today! #WelcomeBack #BayFarmMontessori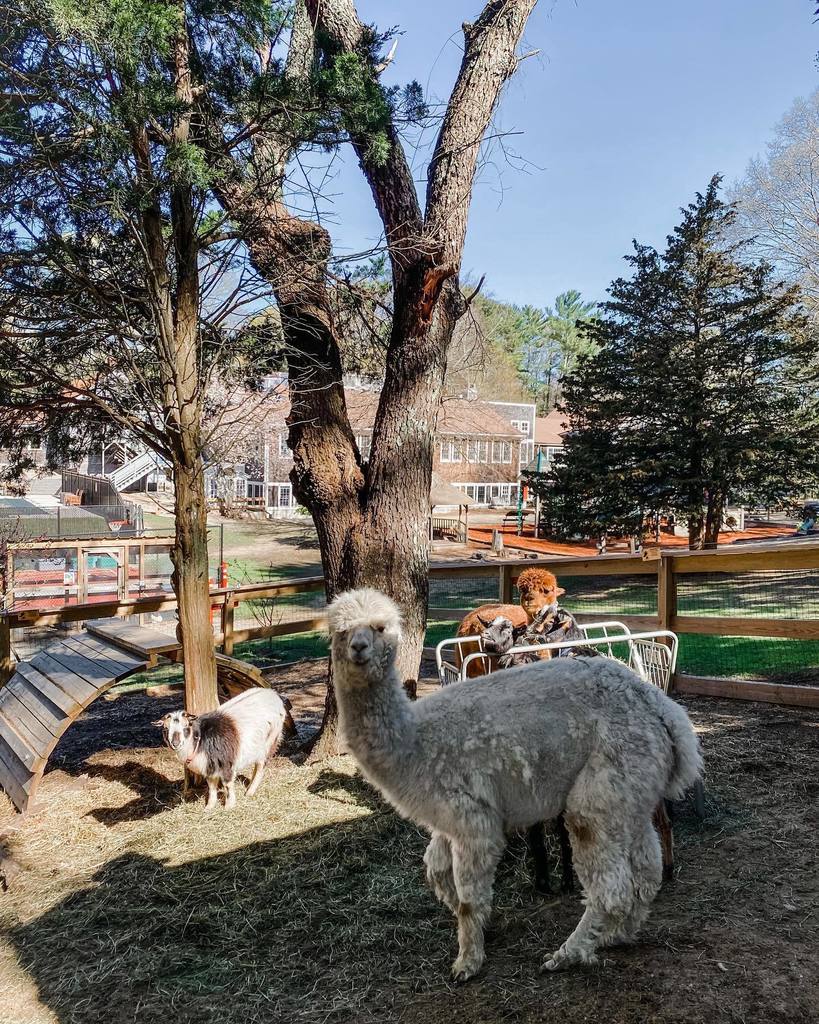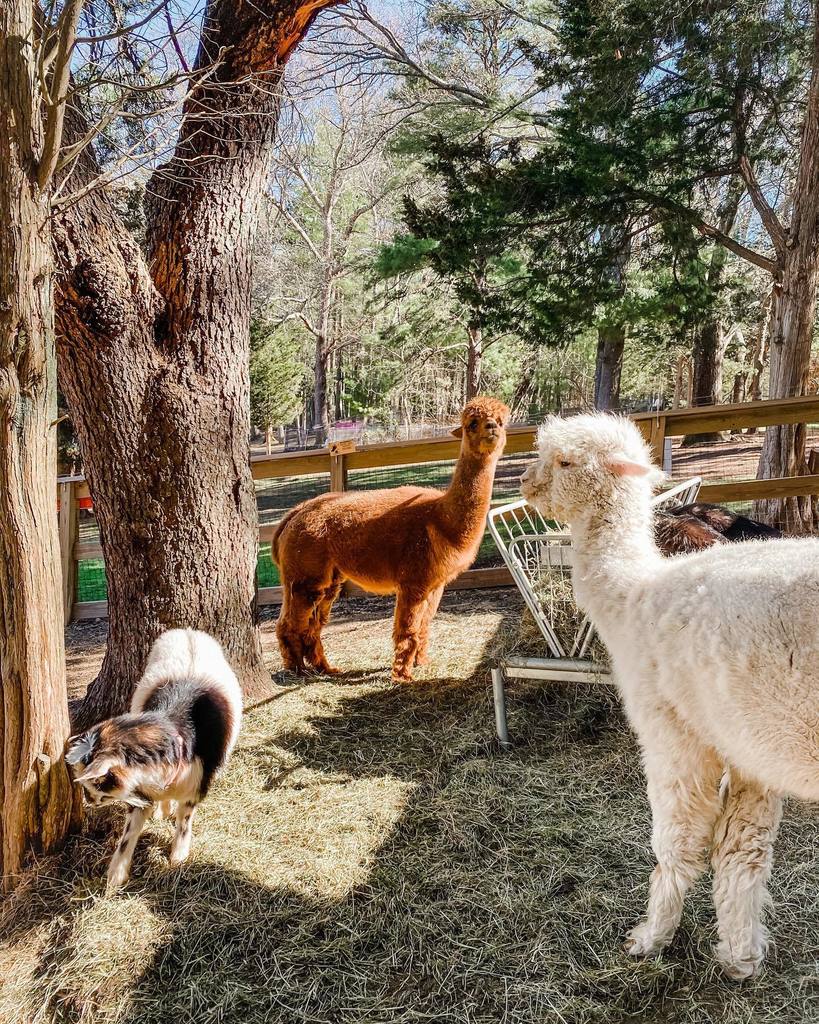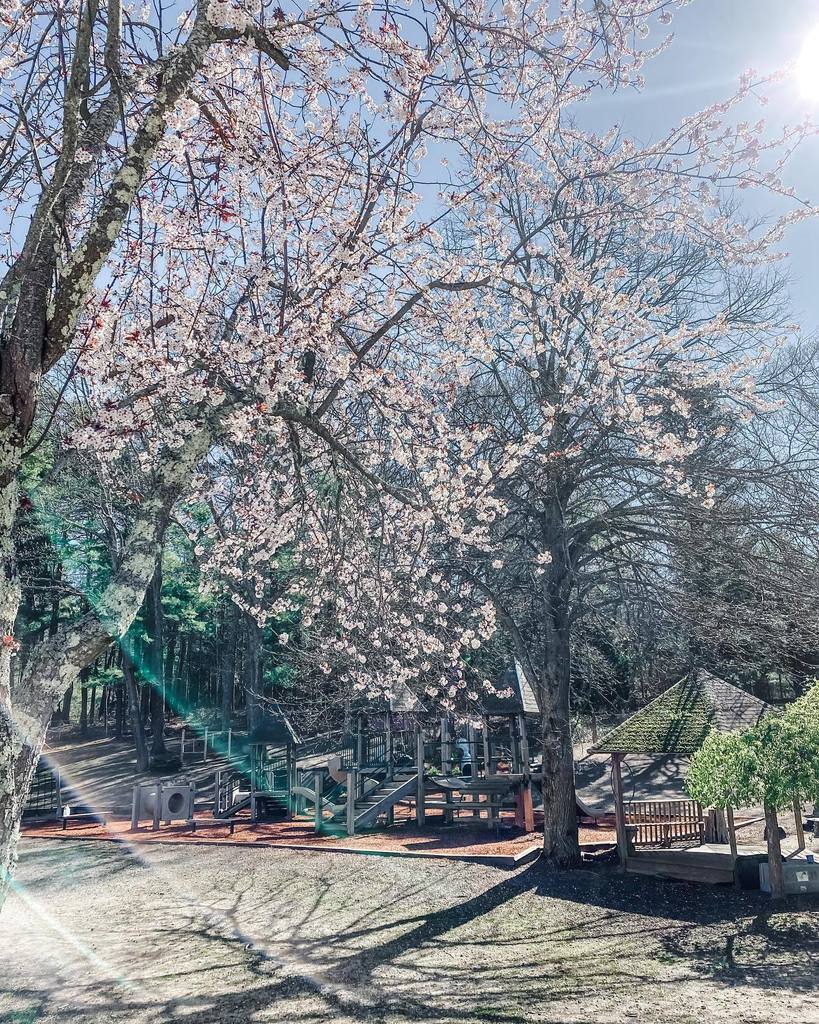 Middle School students are working on their TEDTalks! All MS students chose an important historical speech that still holds meaning today and will be presenting their TEDTalks to the class.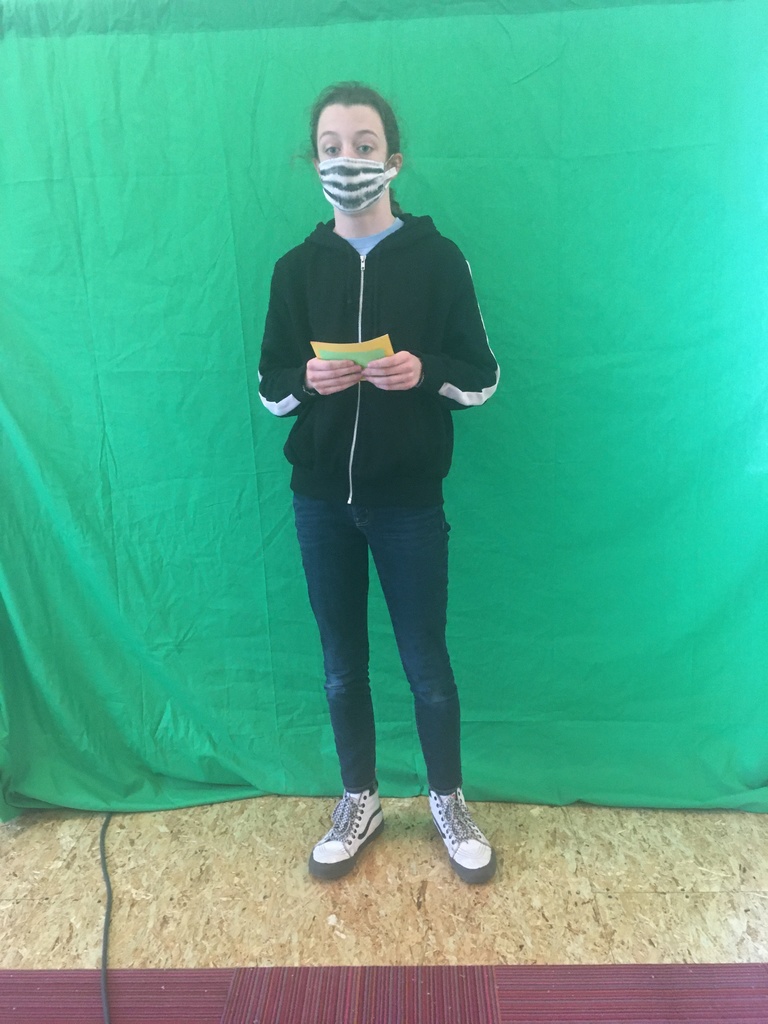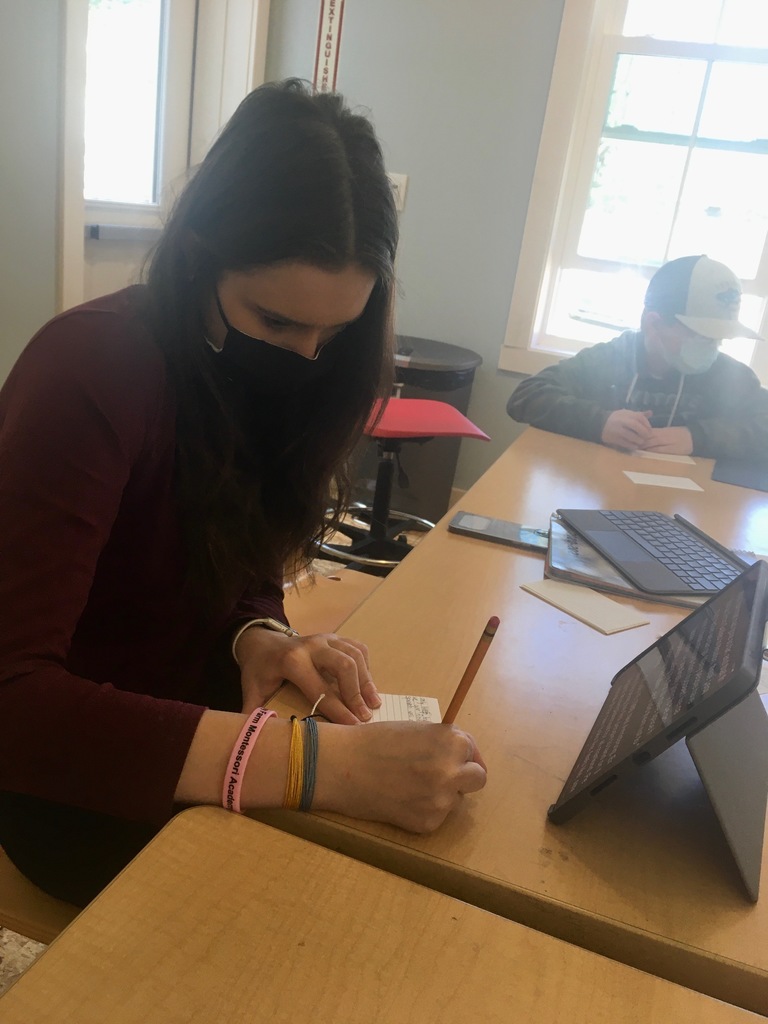 Due to the weather forecast for Friday, the middle schoolers will be selling hot coffee TOMORROW, instead of on Friday morning. There will also be homemade dog-treats available for purchase, so bring your furry friend with you at drop-off! Thank you for your support!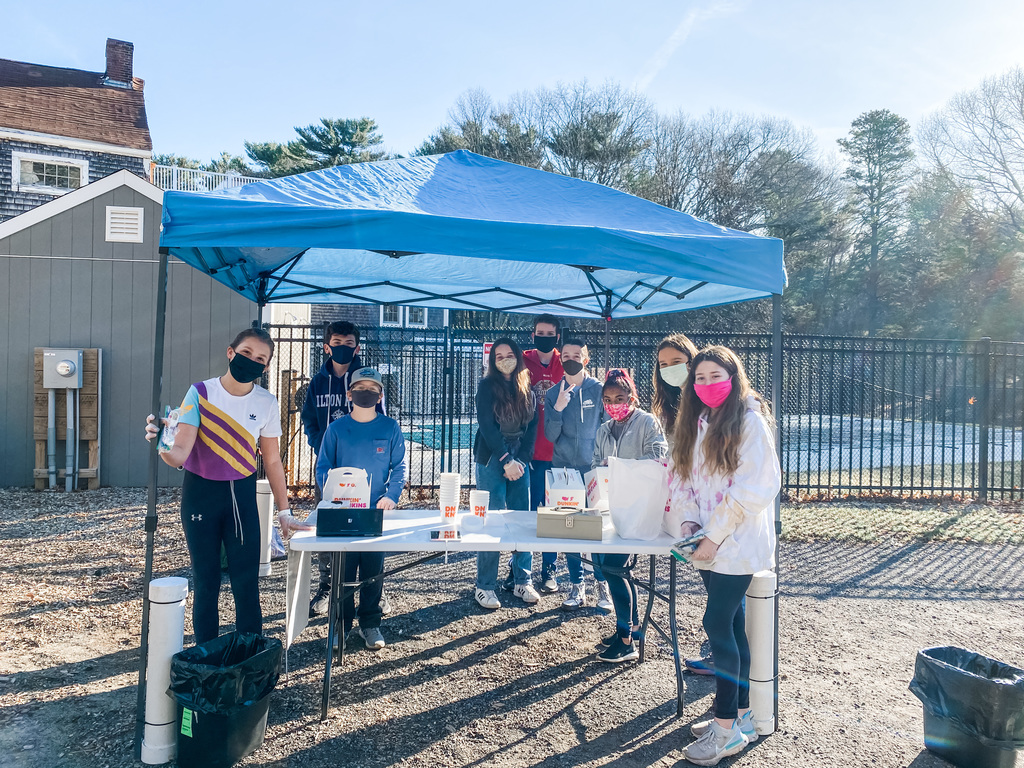 Busy work cycle this morning in Mattakeesett!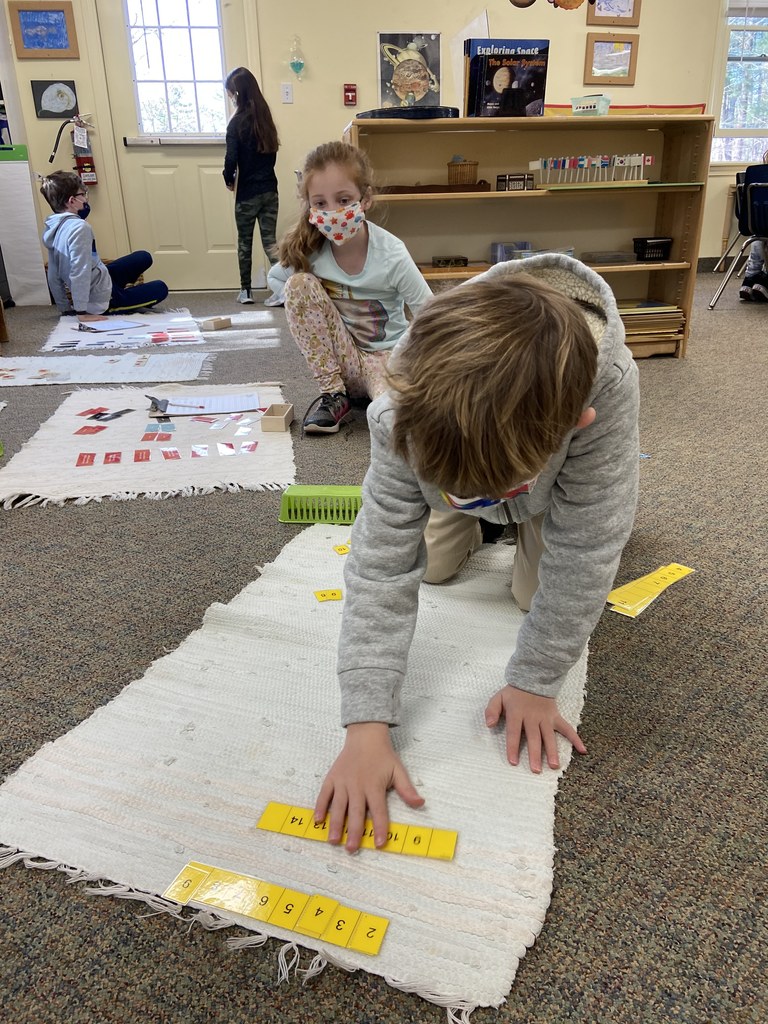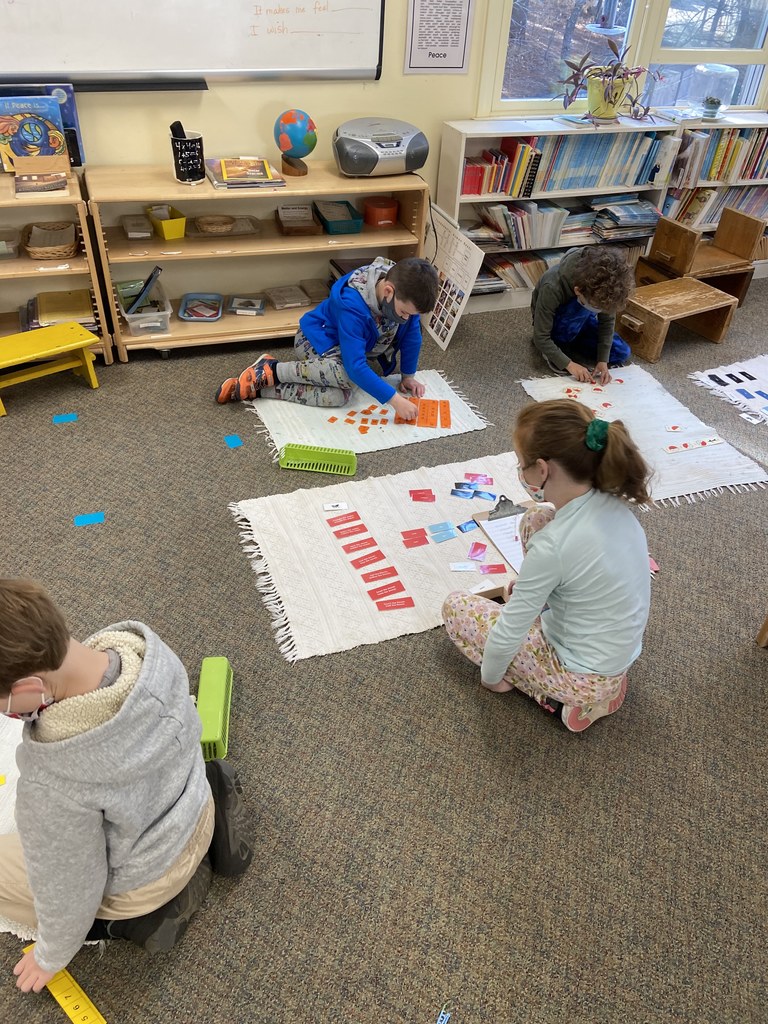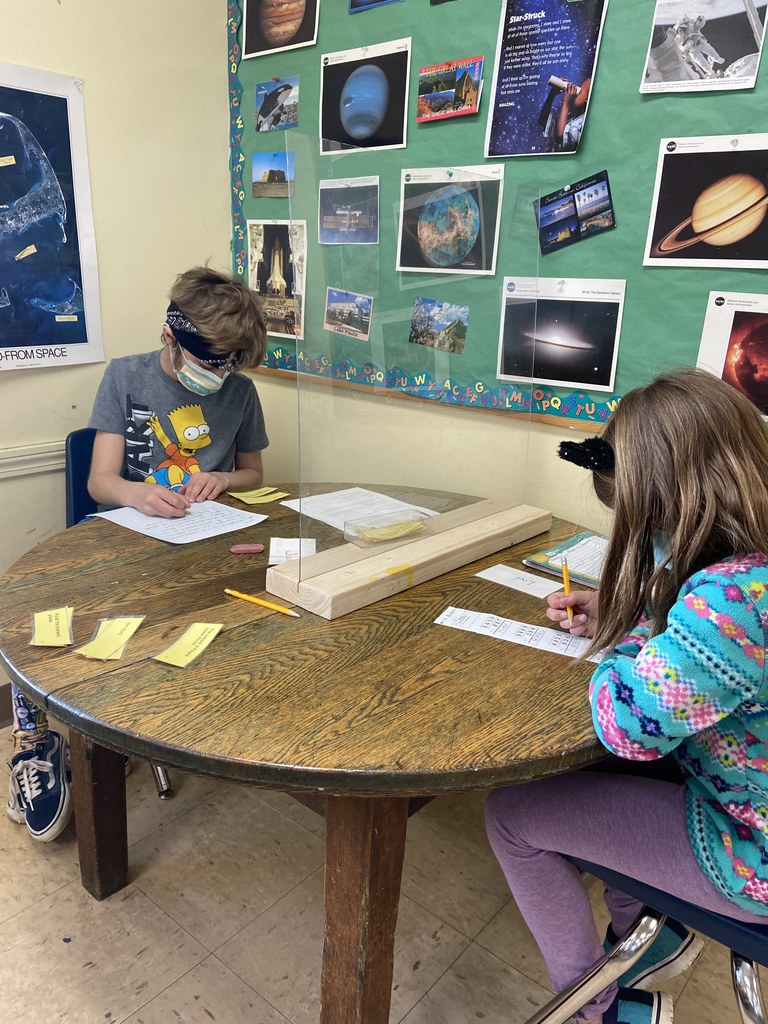 We are hosting a parent education event on May 18 - Navigating the Upper Elementary and Middle School Years. We hope you will join us as Brooke and Kelley discuss ways to navigate the changes that happen from childhood to adolescence and how best to guide your children. This event is open to the public, so we hope you will invite your friends to join us online! Register at
http://bit.ly/bayfarmel2ms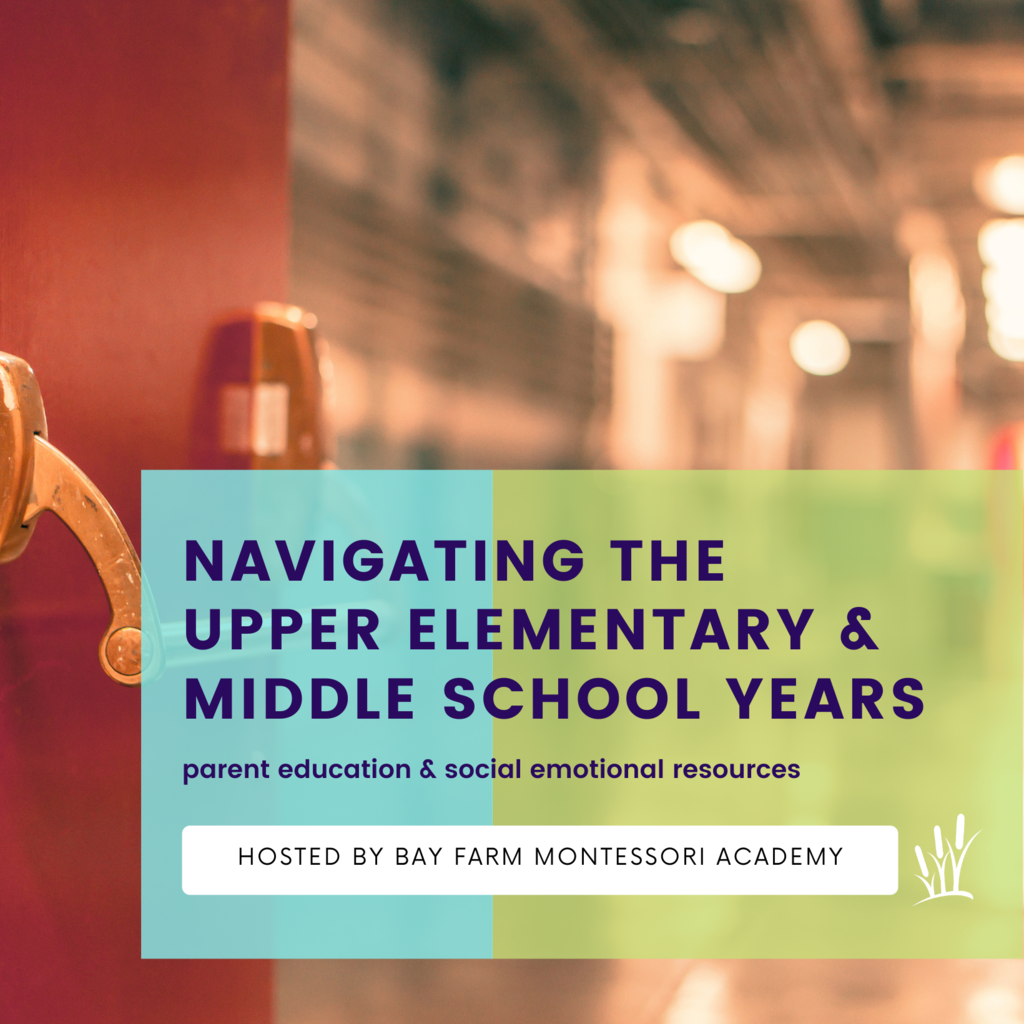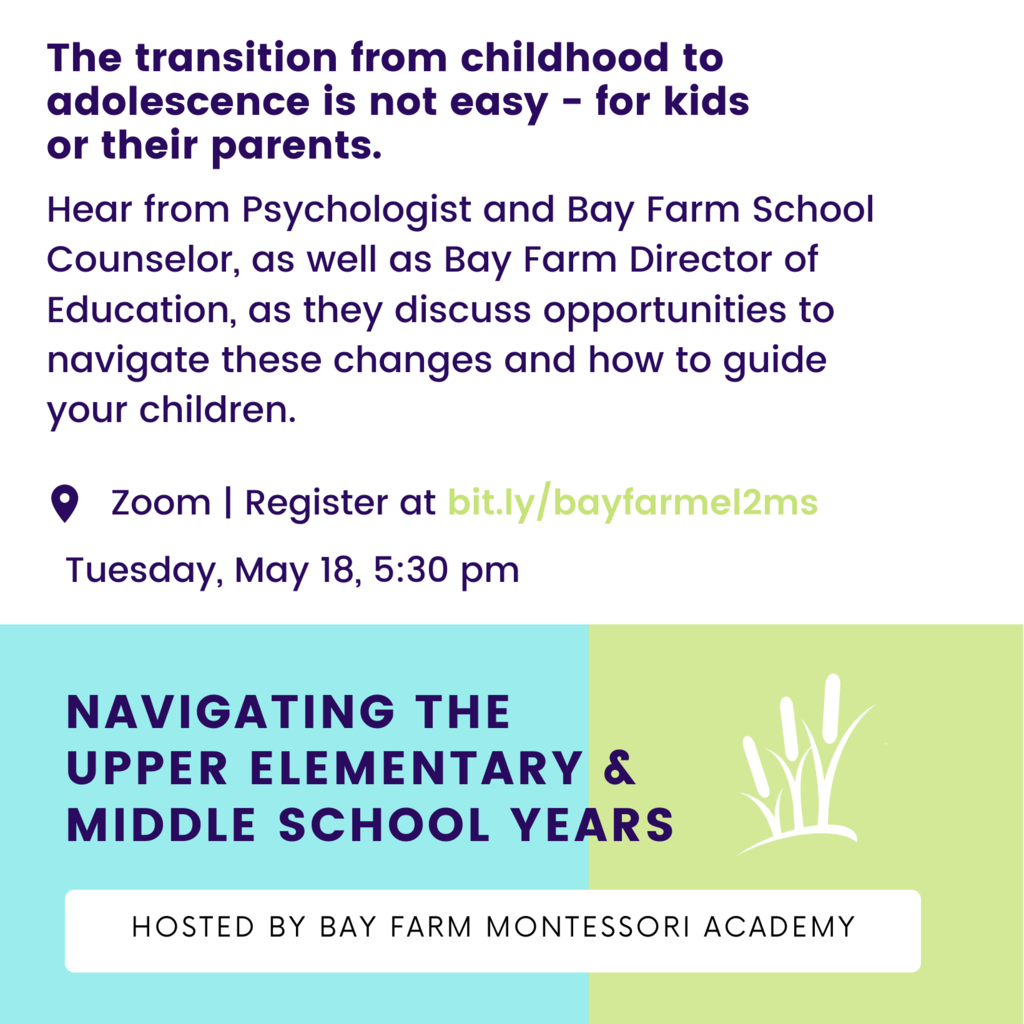 Check your inbox for this week's Bay Farm Connections! Classroom project updates, specialist blurbs, school events and fundraisers, and more. Enjoy the beautiful weekend and we will see you back on campus on Monday!

Middle school students are finishing their creative armatures this week, and have truly done an incredible job using this difficult art medium. After being inspired by the work of Alberto Giacometti, their sculptures took on an interesting, unique, twist. They will be spraying them golden to simulate a bronze effect similar to the artist Giacometti.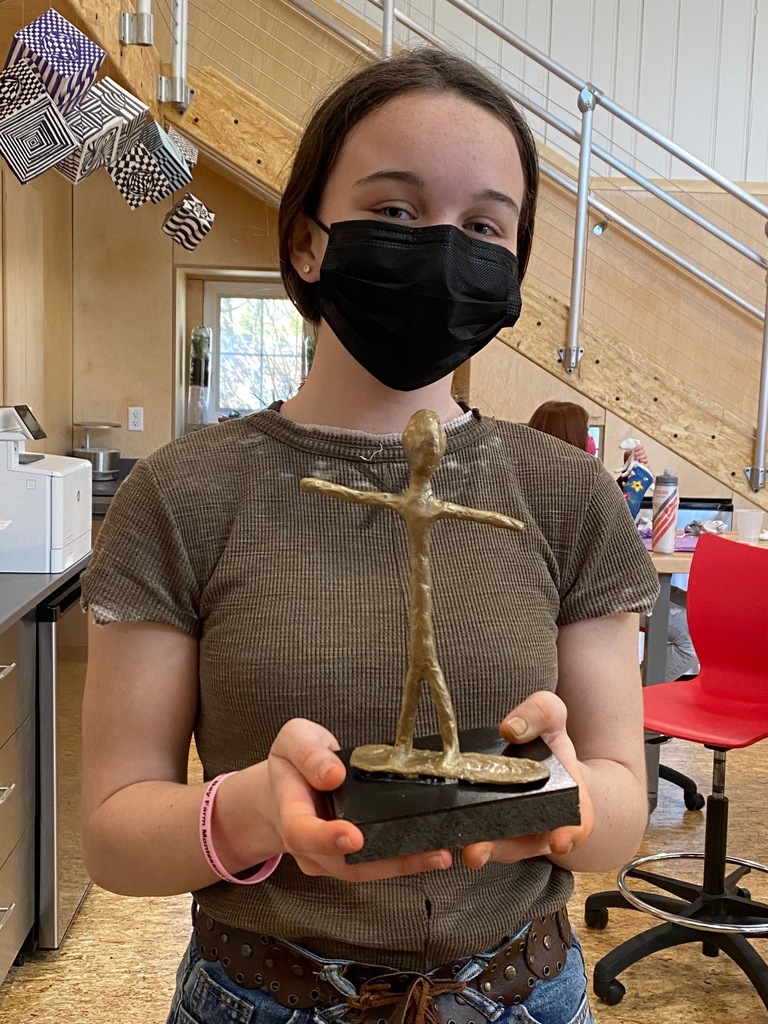 S. completed the 1,000 chain today in Sandpiper! Way to go!

Happy toddlers visiting our furry animals!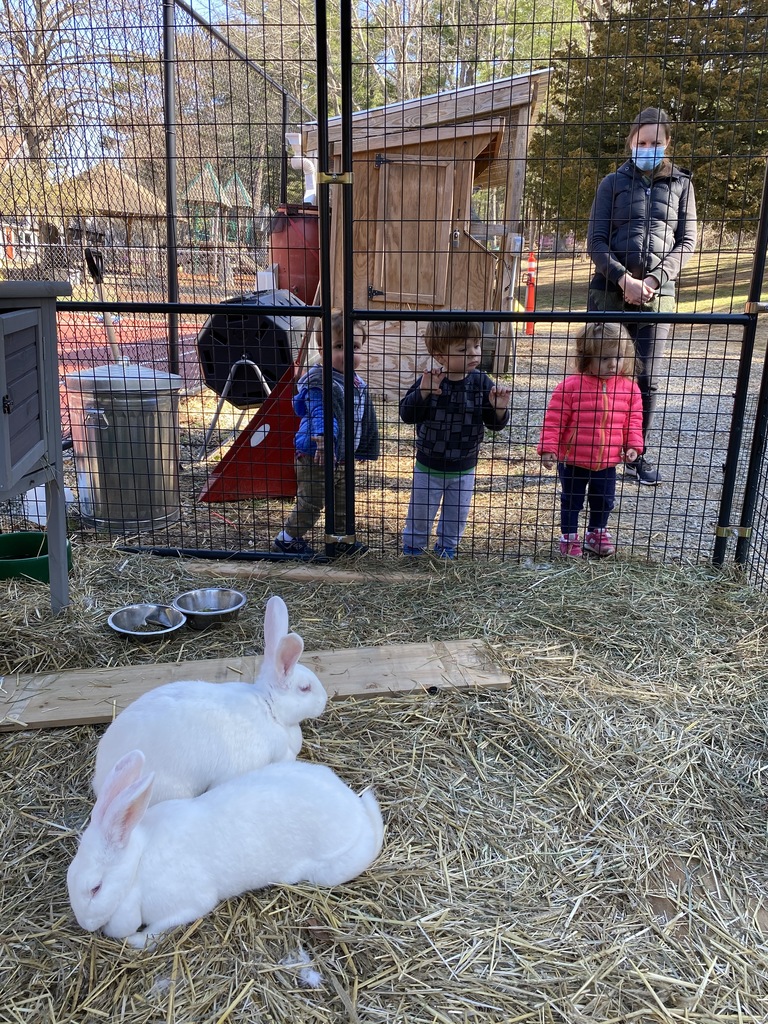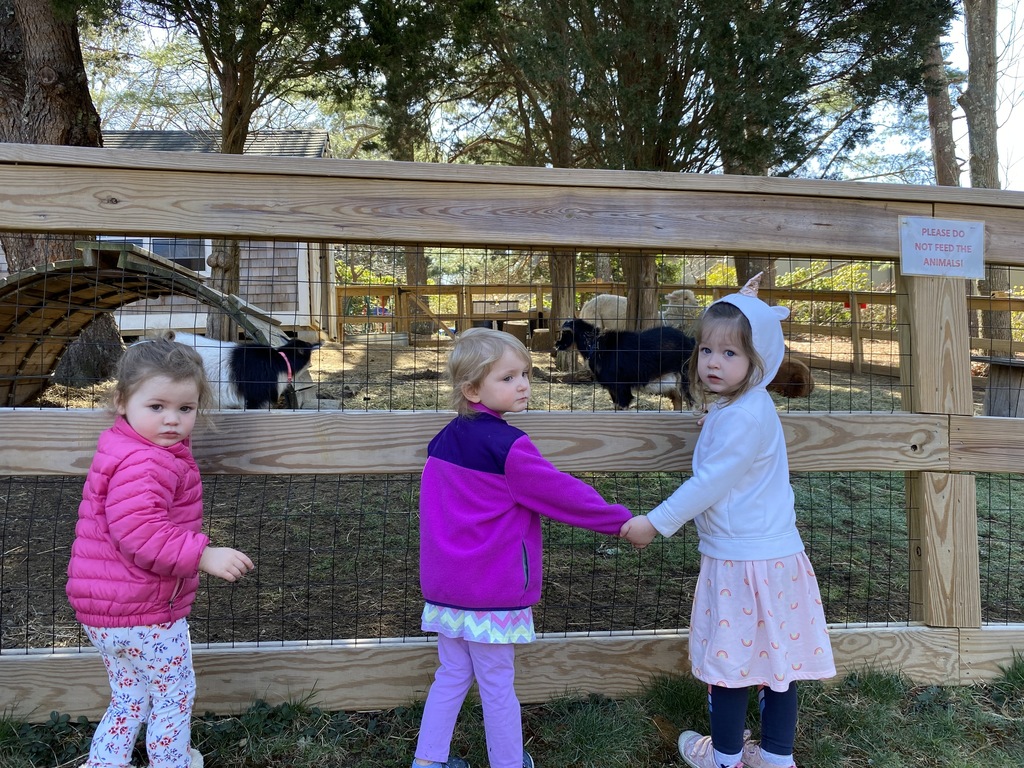 A little color science experiment with paper towels happening in Heron this week! #childrenshouse