Children's House artists have been busy creating gorgeous sunflower images. They are using their fine motor skills to create stunning images with the added touch of actual sunflower seeds.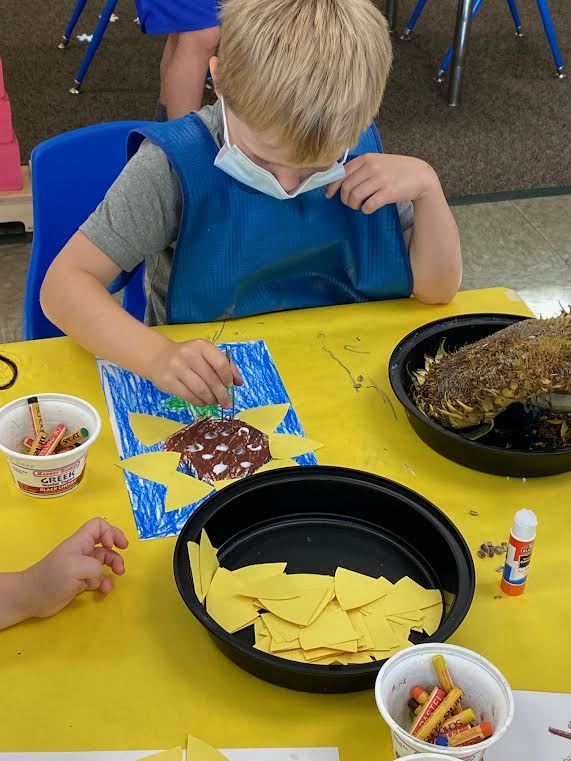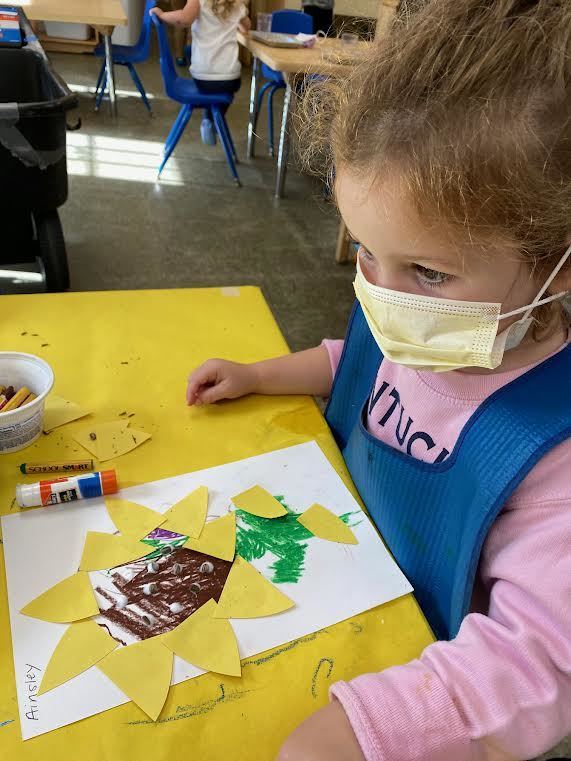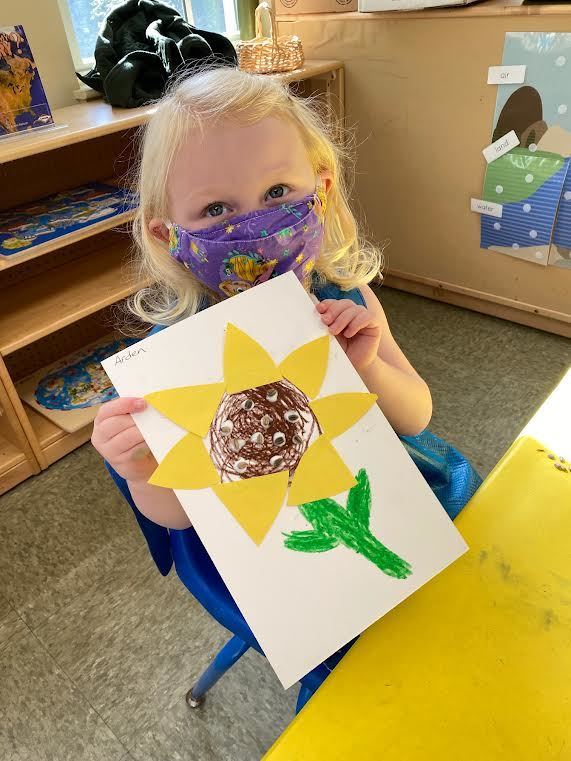 "Repetition is the secret of perfection, and this is why the exercises [for the education in movement] are connected with the common activities of daily life." - Maria Montessori #BayFarmToddlerHouse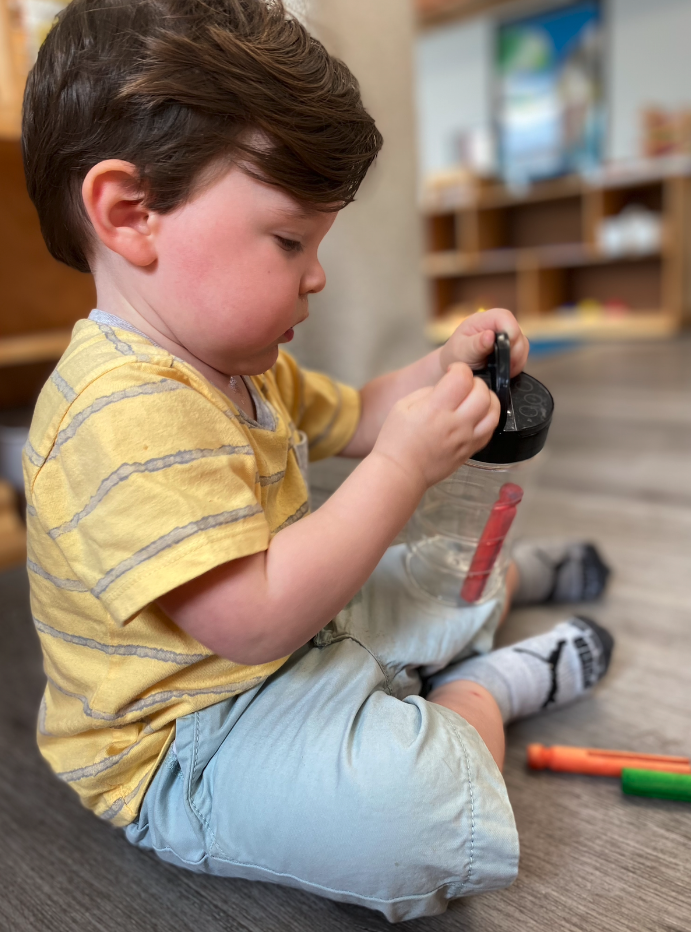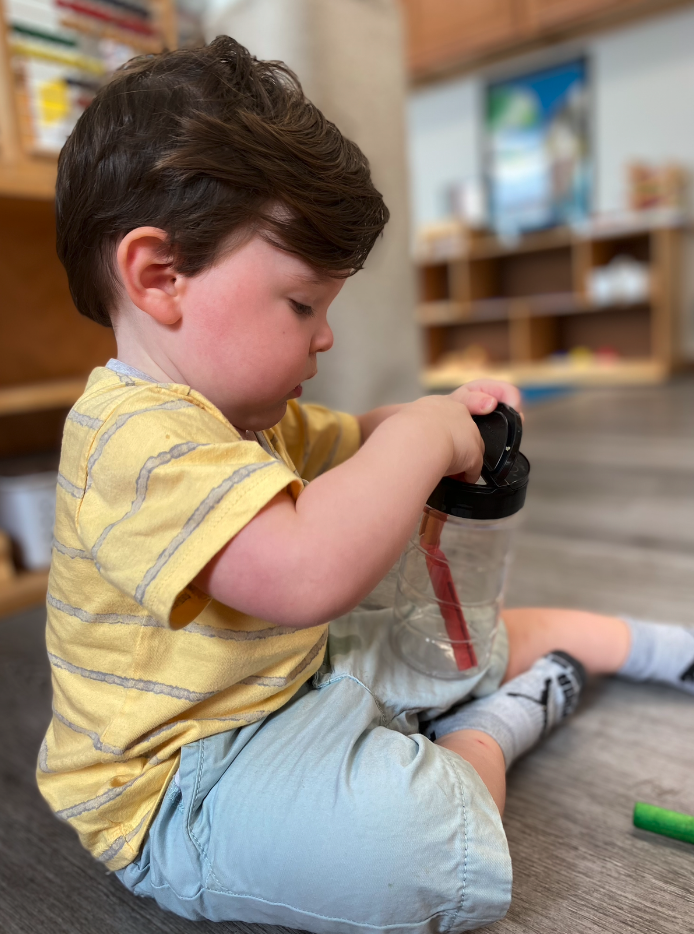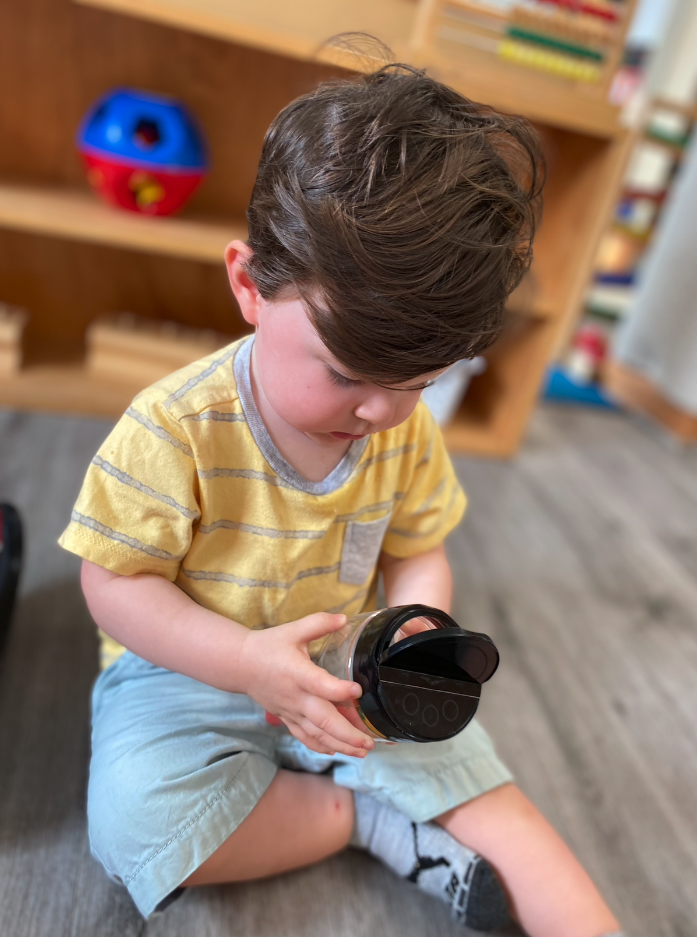 This week in Artland, our Middle Schoolers have been working on their self portraits.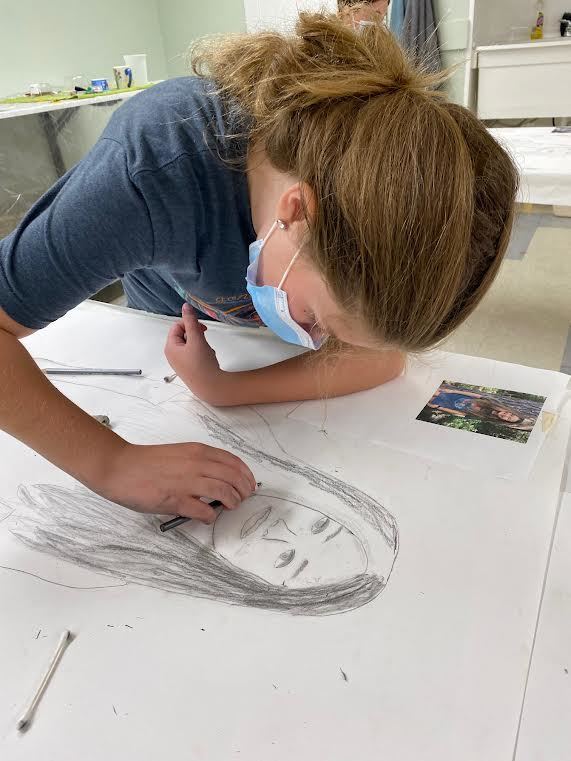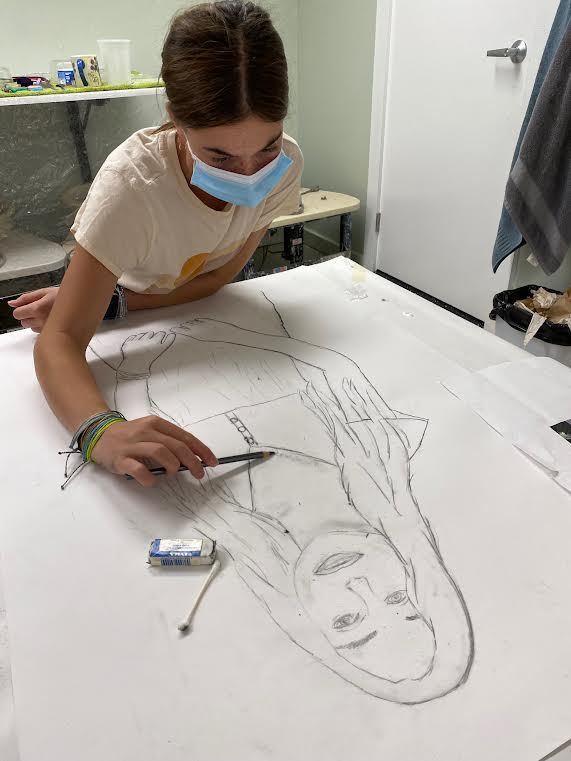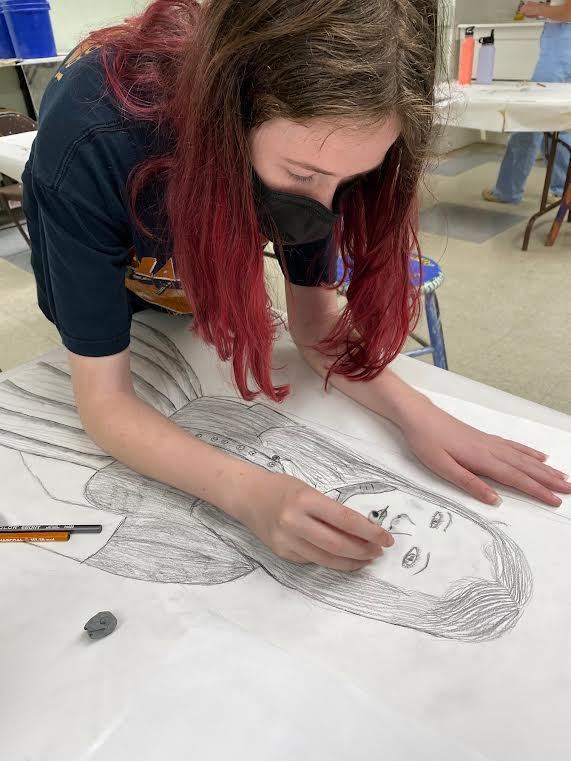 Elementary II linoleum carving in Artland today!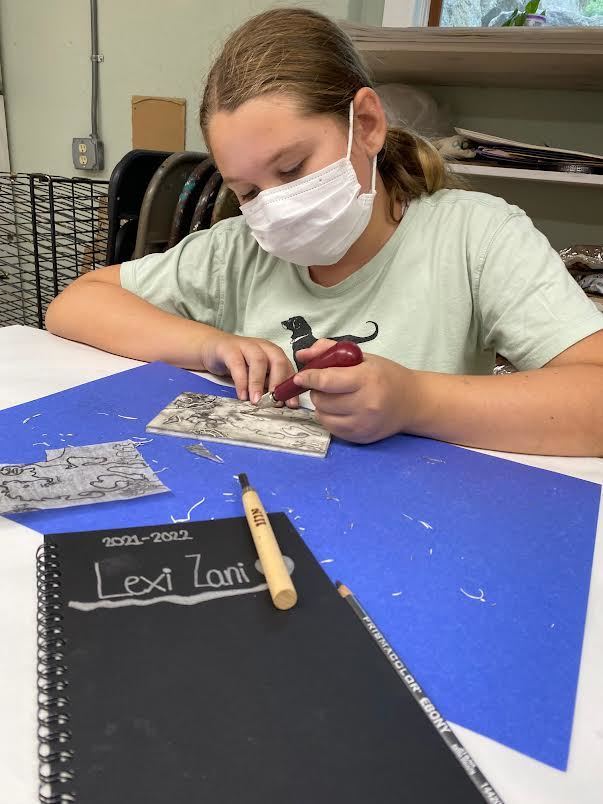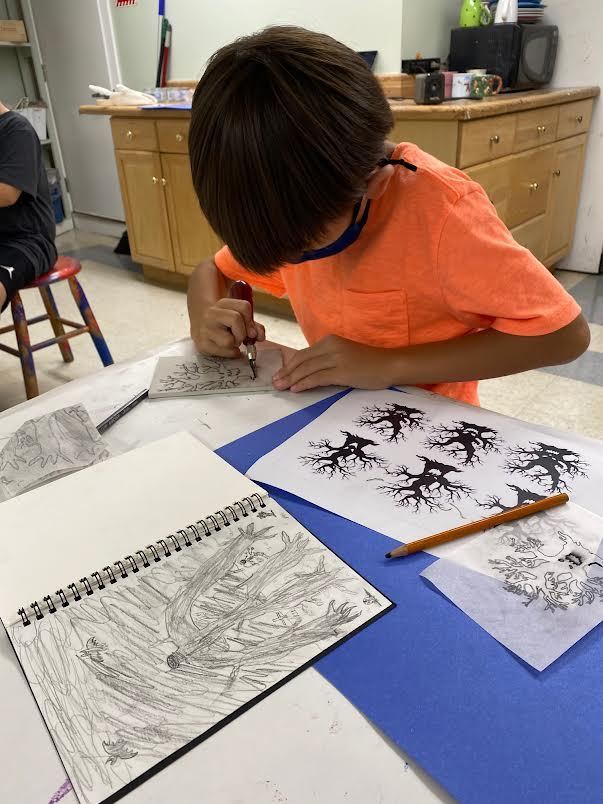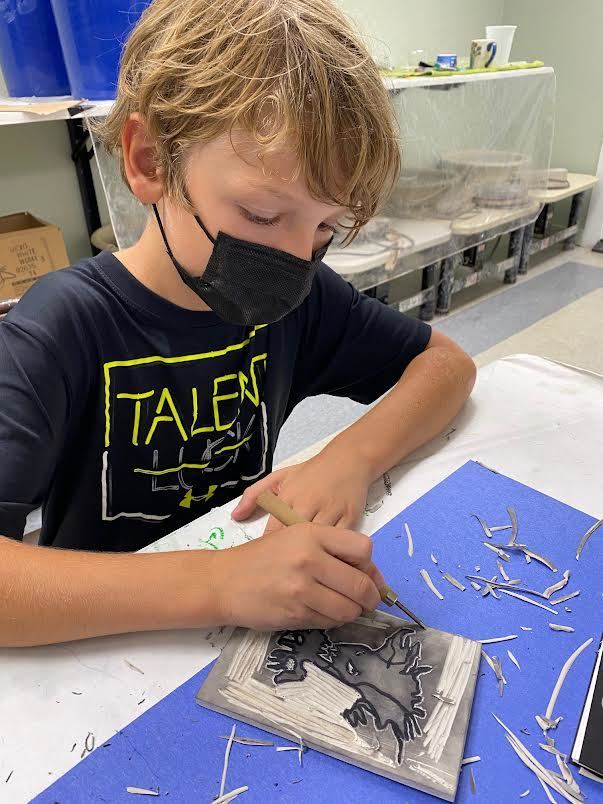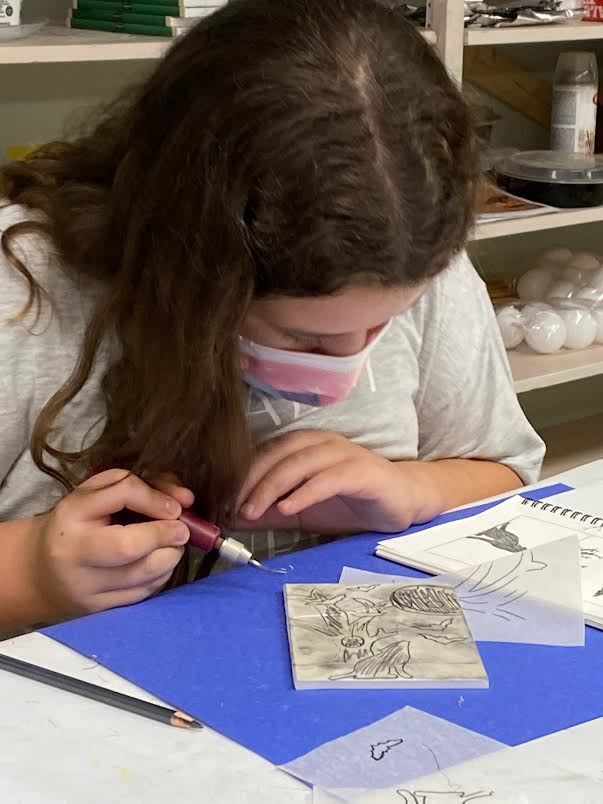 "The Sandpaper Letters are one of Maria Montessori's most brilliant materials. Tracing the letters gives children the foundation for beautiful penmanship. Working with the Sandpaper Letters, children learn how the sounds they hear are written. Montessori emphasized that writing comes first, then reading. Later, by blending these sounds together, children begin to read phonetic words without laborious effort. This method, which engages three senses—visual, auditory, and tactile—contrasts sharply with the traditional approach of looking at letters to memorize them."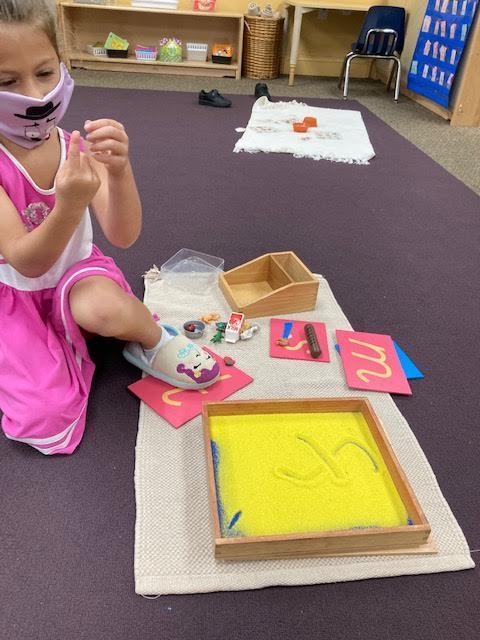 This week Elementary I had their Big Bang lesson! Afterwards we came back to the classroom and read a story about the Big Bang.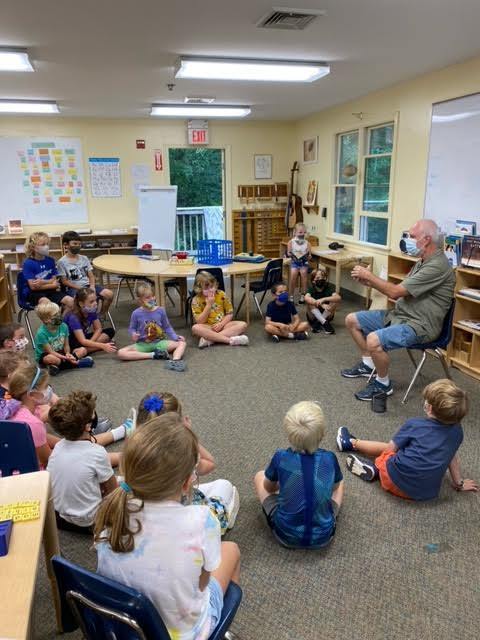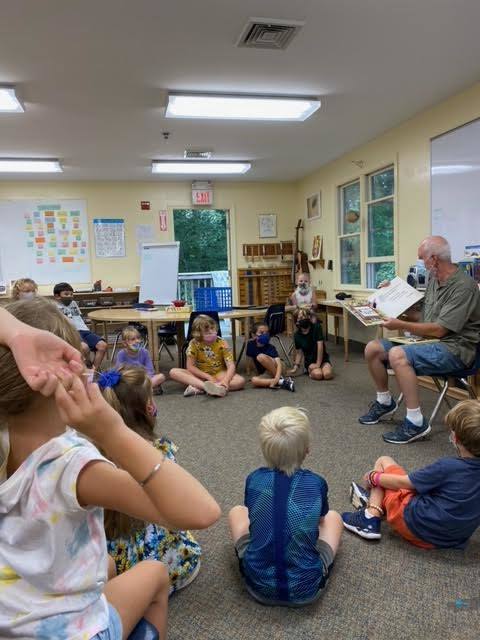 Last Call! We ask that you please register for Bay Farm Enrichment Fall 2021 by end of the day tomorrow, September 23. Click here for more information and registration links!
https://bit.ly/3o21fkS

Reminder: Tonight is Back-to-School Night for our Toddler House parents (6pm in the Great Room) and our Children's House parents (7pm in your child's classroom). This is an in-person event and all attendees must wear face masks. There will be no childcare available so we ask that kids stay home. Thank you! If you have any questions, please email
communication@bfarm.org
.

Last week, ELII students learned about the evolution of the engineering of tall buildings. How and why did our cities go from a low-rise city to high-rise. What was the tallest building in 1900? What is the tallest building today? What makes a building strong? In teams, students built three different towers out of wire, paper and rubber. The outcomes were spectacular!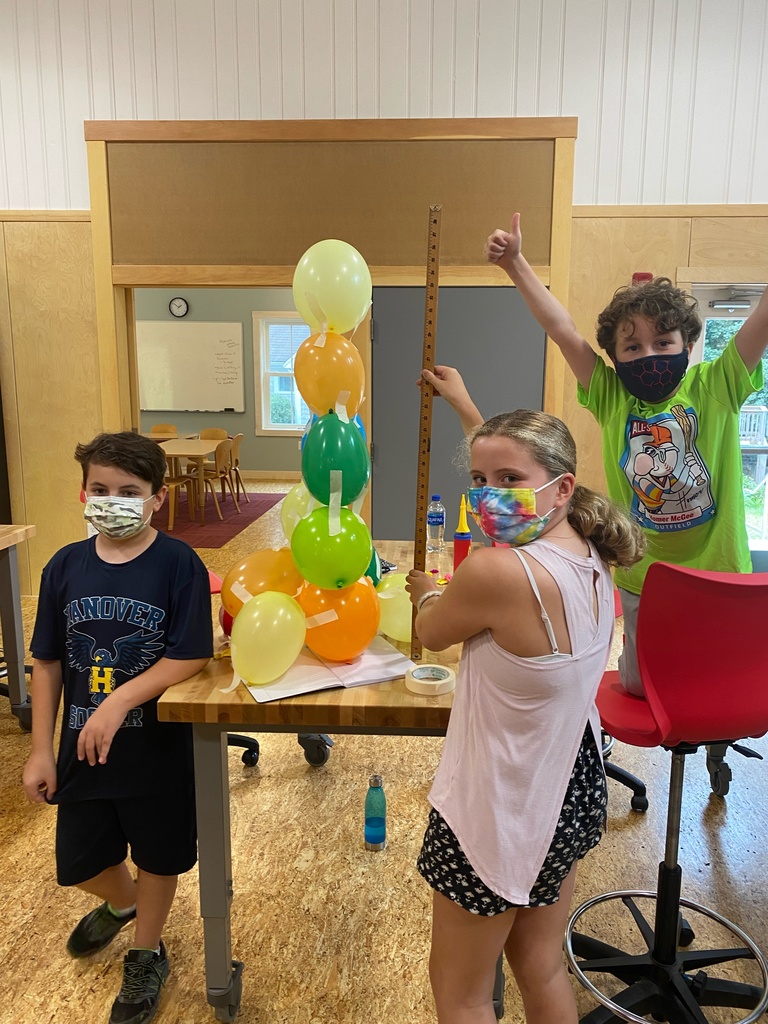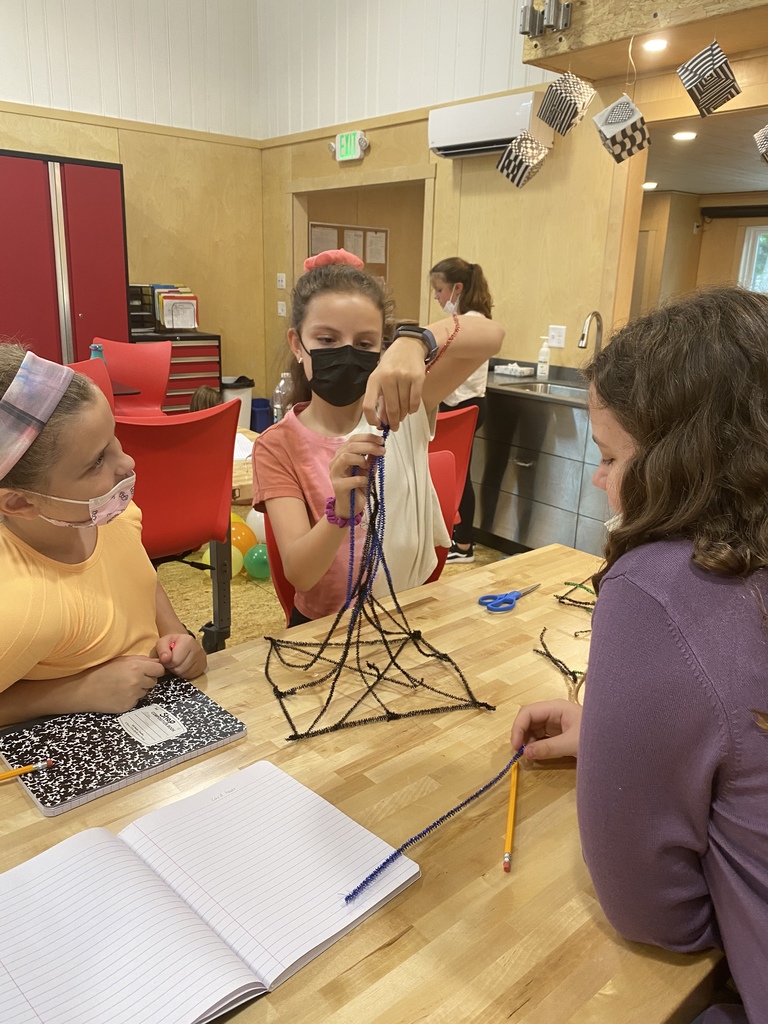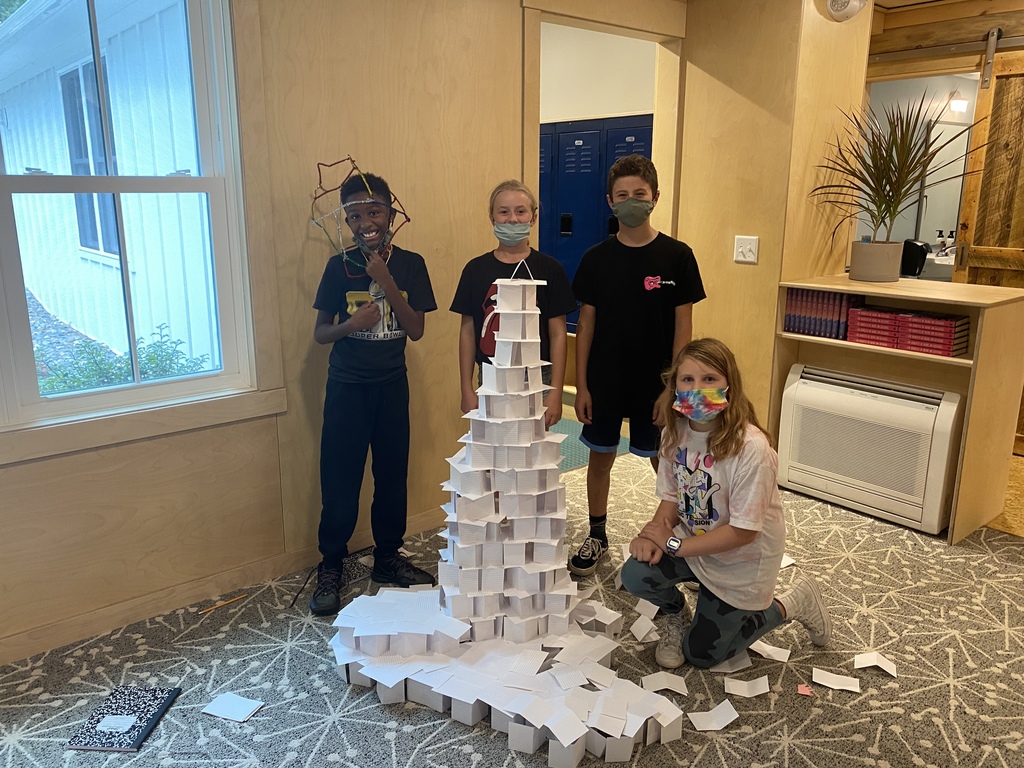 Working with the Red Cylinders this week in Egret. These knobless cylinders teacher students to discriminate using a visual sense between height and diameter of solid 3D shapes. These red cylinders vary in diameter only - Height remains constant.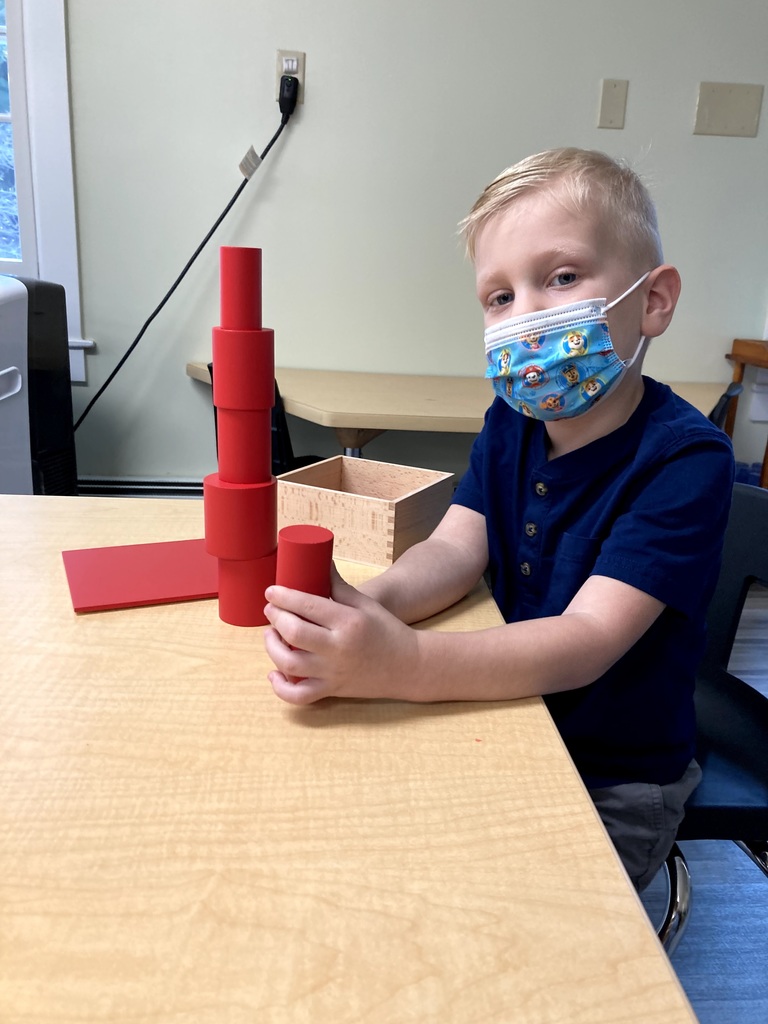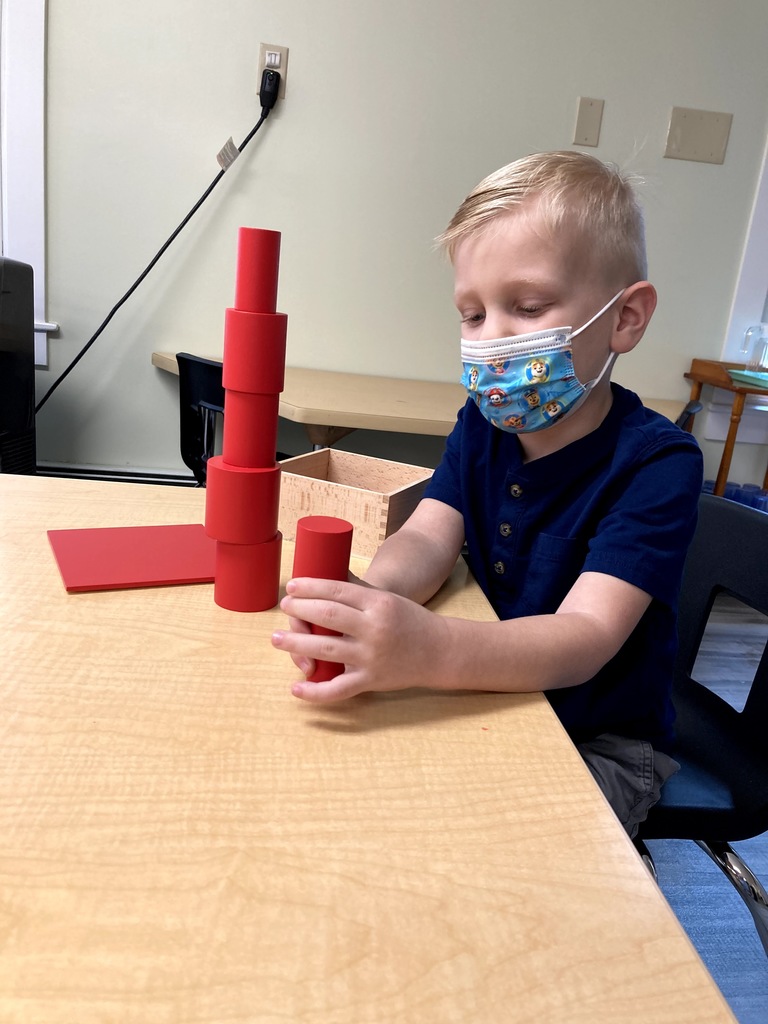 Part of our Toddler House curriculum is making snacks, serving food, eating, and cleaning up... all everyday learning activities in the Toddler House!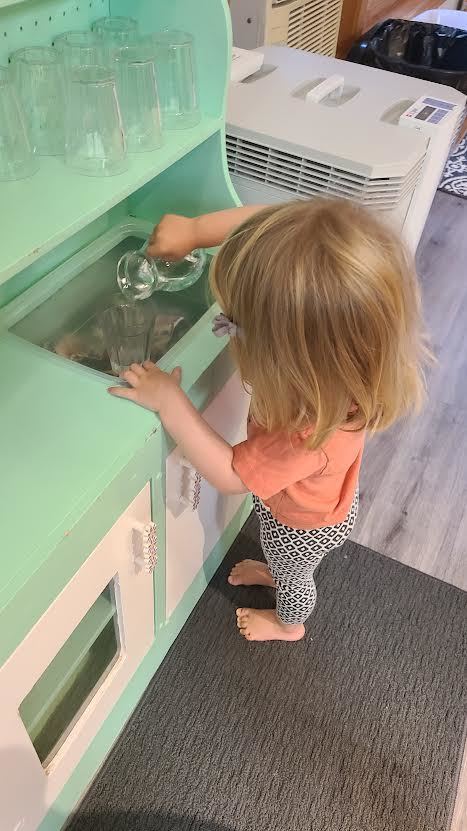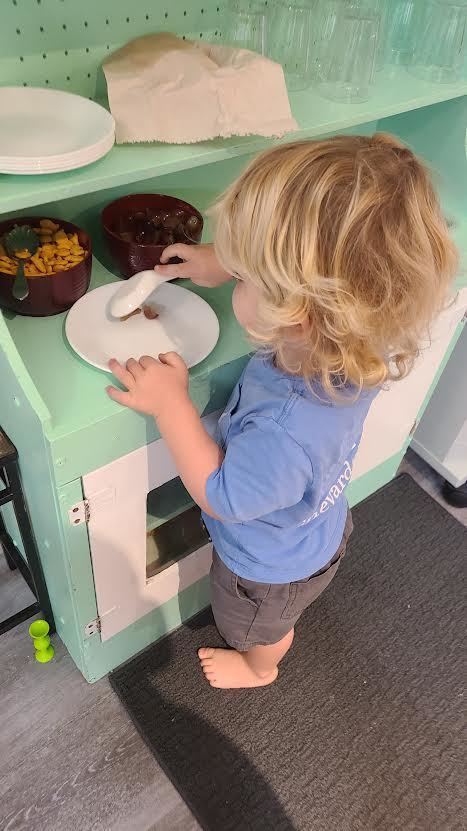 Beep Beep!! Toddler Playground Fun this Week!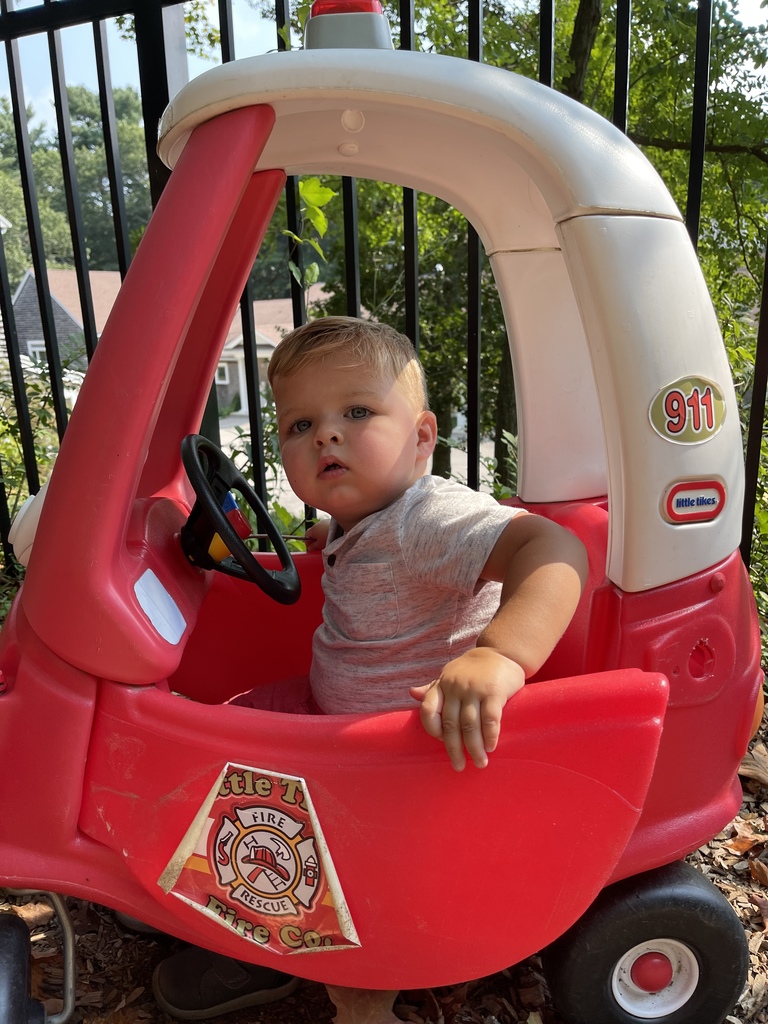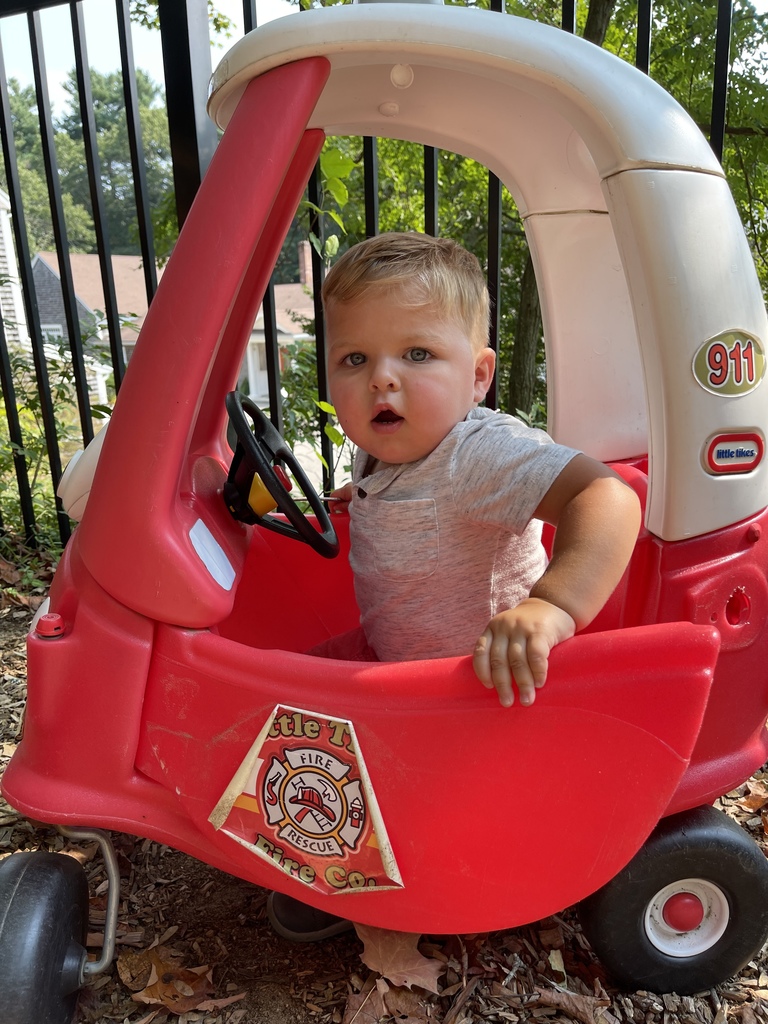 This week in Shop, ELl students were given cards with different challenges on them that the students had to create using legos! These students created a pencil holder and name!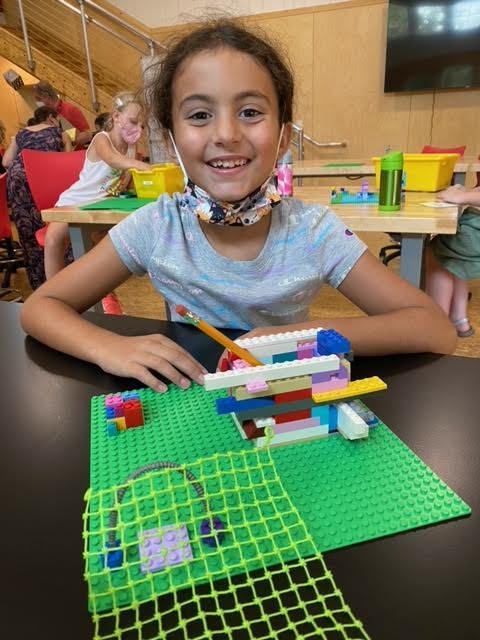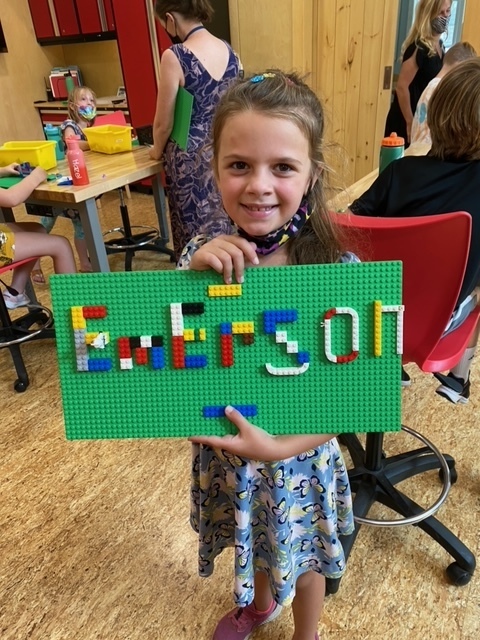 Tyde and Daniel combined forces and built a robot guarding a castle this week in Shop.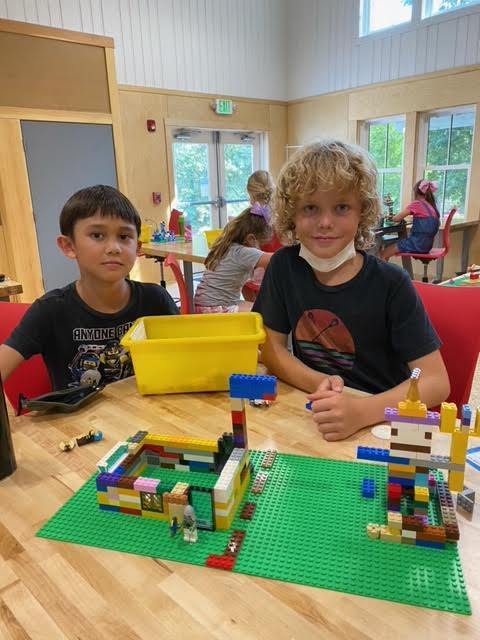 Reminder: Tonight is Back to School Night for our ELI, ELII, and Middle School parents. There will not be childcare available so we ask that kids please stay home. Tonight will be hosted in your child's classroom and we ask that masks be worn indoors. We hope to see you tonight!

Tomorrow is our first delayed start Wednesday for ELI, ELII and Middle School. The drop-off window will be from 8:45-9:00 am. If you have any questions about this, please email
communication@bfarm.org
.

Life in ELI: Working on bead bars, sharing Summer Reading Projects, and enjoying our goat friends at recess!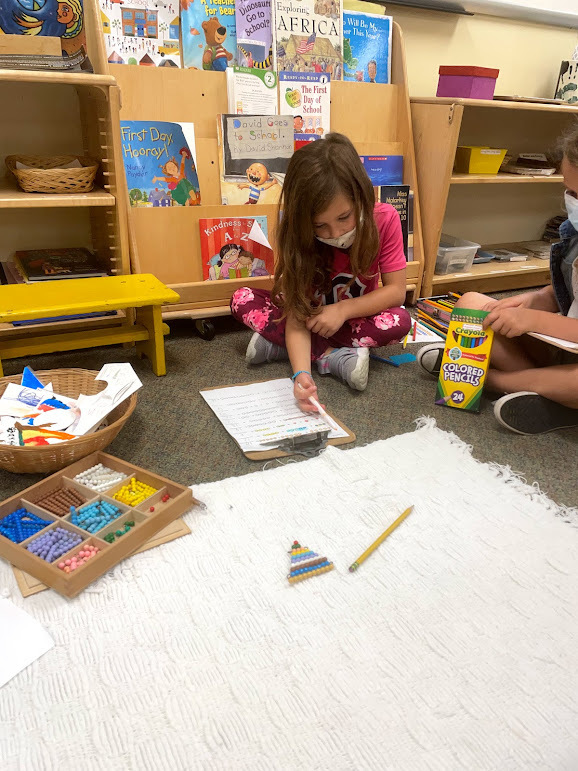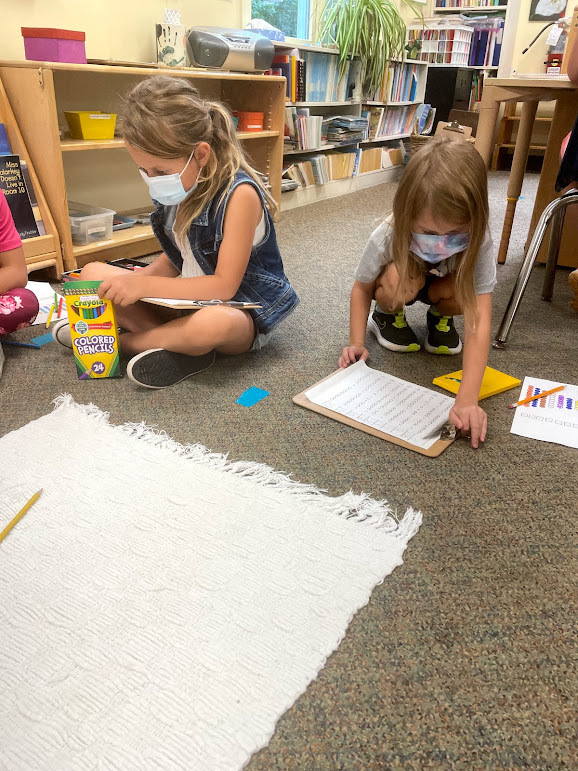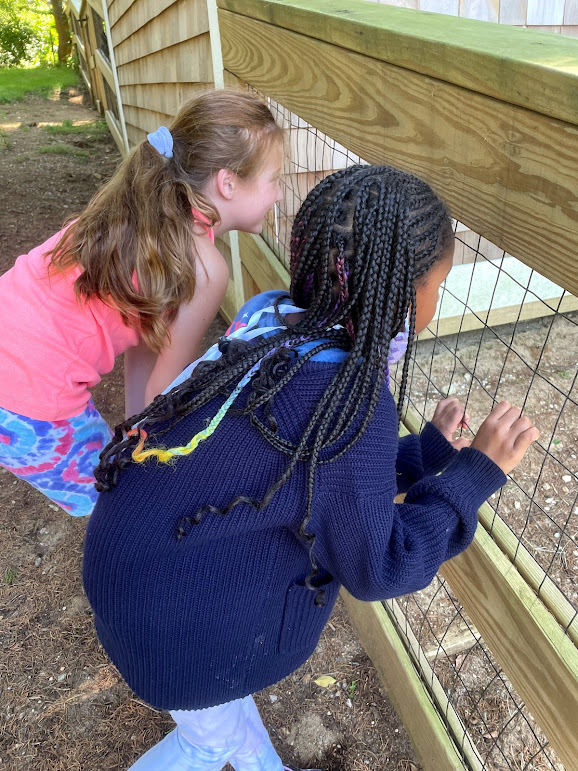 Our Snowy Owl toddlers exploring their new classroom and materials today!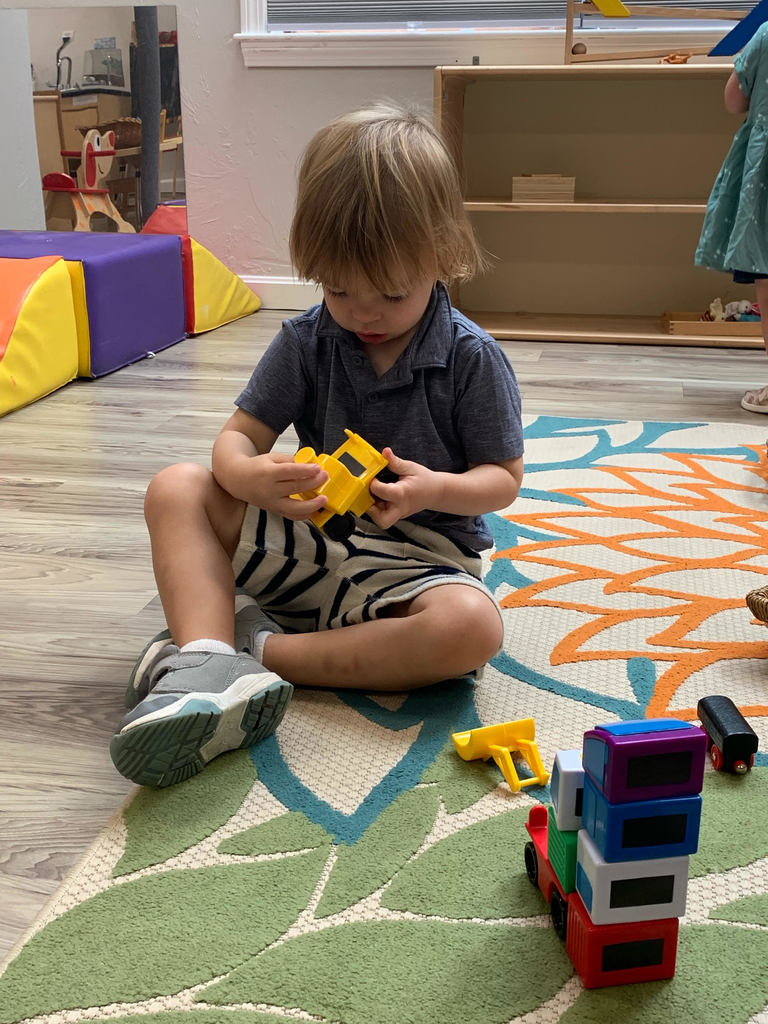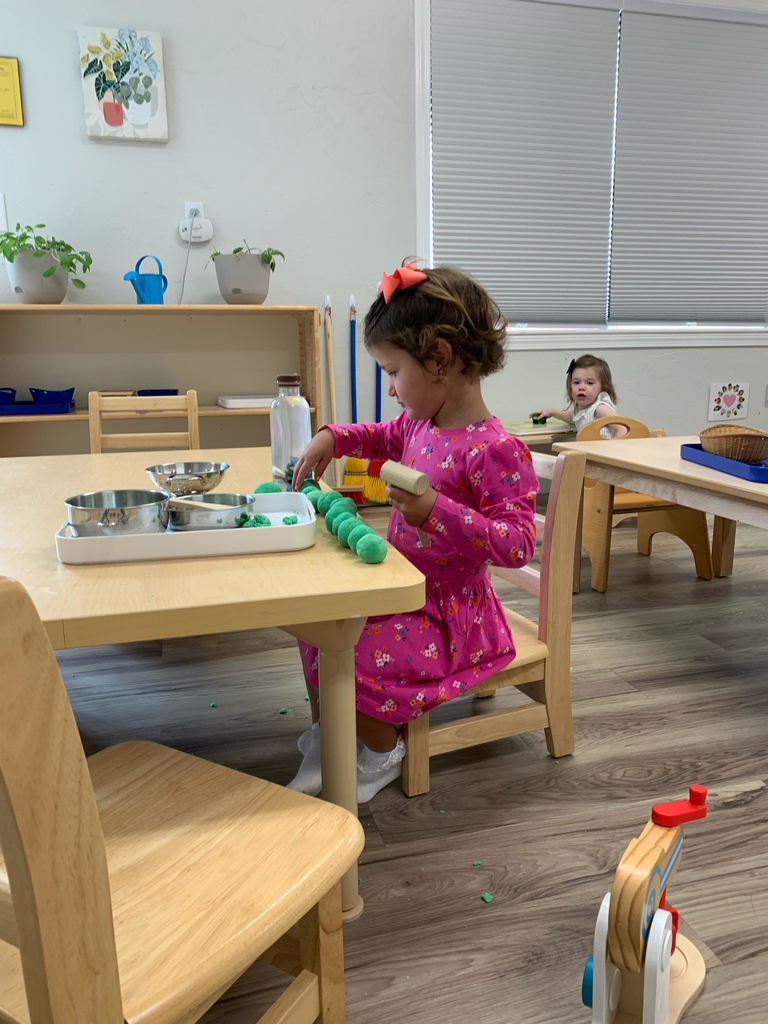 Today is the first day of school for our toddlers! They have had such a busy day exploring their new environments. Today they worked on how to serve themselves snack and how to sit at the table. ☺️

Middle School students created hands that represent their individual identities (listed things they love, characteristics about themselves, how they identify themselves, etc.) and we now have a circle of hangs pasted in the middle school collective, showing how we all value what each of us bring to the community.