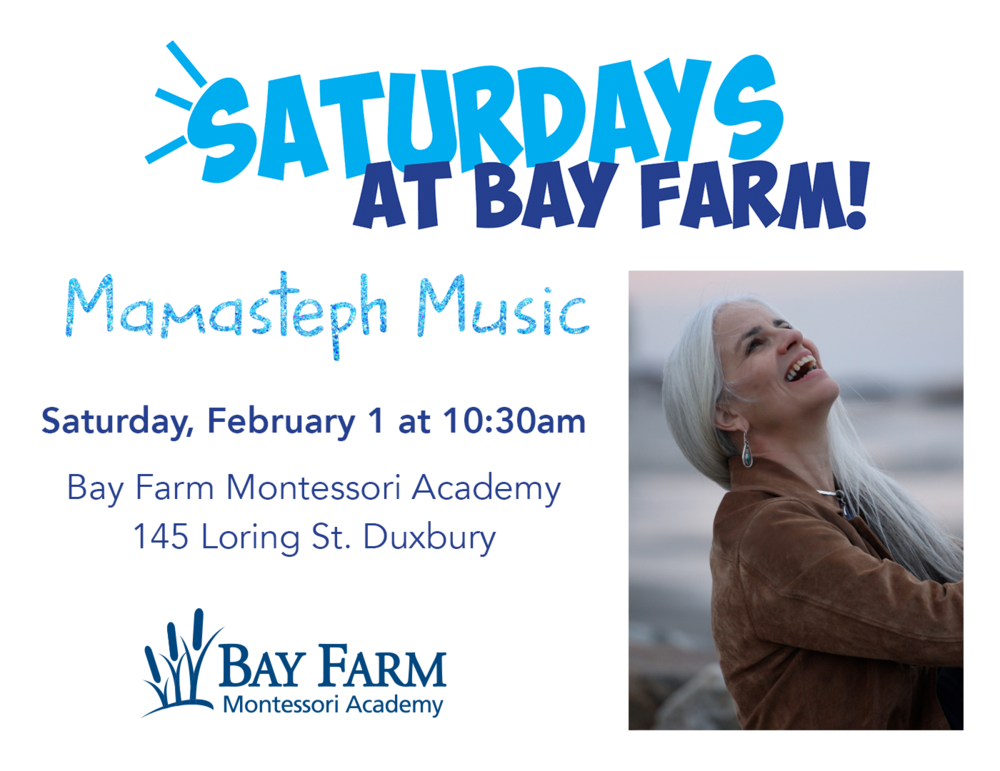 Saturdays at Bay Farm with Mamasteph Music!
Bay Farm Montessori Academy
Tuesday, January 14, 2020
Mamasteph will be performing at Bay Farm Montessori Academy in Duxbury as part of their Saturdays at Bay Farm Series.
We are so excited to be hosting Mamasteph on Saturday, February 1 at 10:30am. Join us in the Great Room on Bay Farm's campus for a morning of song and dance. This event is open to the public, and great for children of all ages.